Morning Brief: Rising Chinese Costs Unlikely to Shift Supply Chains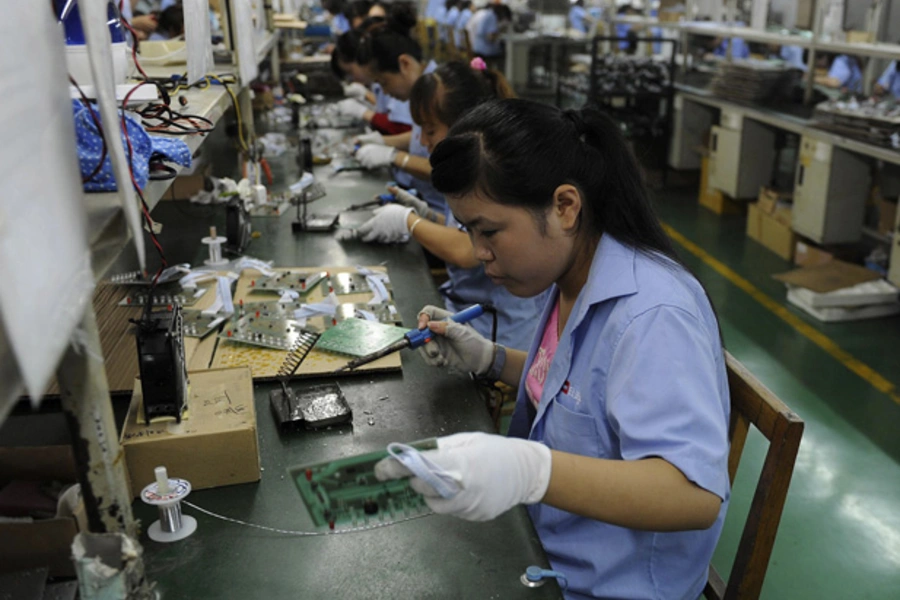 The Economist argues that rising manufacturing costs in China—more expensive labor, new environmental and safety regulations, and higher land prices—will not be sufficient to drive manufacturing away from China to other low cost countries. China is likely to remain the dominant manufacturing location as firms seek to build reliable supply chains and tap into emerging markets. Chinese production enjoys improving infrastructure and a strong network of domestic suppliers, while productivity growth offsets higher wages.
International trade and investment. Read more from leading analysts on the debate over next steps in U.S. trade policy.
Infrastructure
Public Transportation Use Grows while Challenges Loom
Public transportation use grew in 2011, driven largely by the improving economy (NYT).  Ridership rebounded from losses during the recession, and now is 10 percent above 2000's level.  While demand for their services grows, many transit authorities are straining to keep up with needed capital improvements.  The Wall Street Journal reports that New Jersey Transit riders are experiencing longer delays due to mechanical failures while capital investment as a share of the state transportation budget has fallen.
Lawmakers continue to debate the costs and benefits of investment in the U.S. rail network, with high speed rail a key issue.  This CFR Backgrounder summarizes the historical development of freight and passenger rail as well as policy concerns and options facing lawmakers.
Infrastructure. Read more on how upgrading the nation's aging network of roads, bridges, airports, railways, and water systems is essential to maintaining U.S. competitiveness.
Education and Human Capital
United States Attracts Doctors from Poor Countries
In globalizing labor markets, talent flows in response to prevailing prices. The United States remains the most popular destination for immigrating doctors due to high wages, and often attracts doctors from poor countries that have dire needs (NYT). As an increasing number of American medical students become higher-paid specialists, there is a shortage of general practitioners—particularly in rural communities—that many foreign doctors fill through special immigration considerations. While the trend may benefit U.S. patients, it exacerbates the medical needs of poorer nations.
Education and human capital. Read more from experts discussing ways to improve U.S. education and immigration policies.
Innovation
Targeting Tech Novices Pays Off
While many firms trying to build the "next big thing" target the needs of the early adopters, Techcrunch suggests that wise firms can fuel growth by catering to tech novices. Firms such as Groupon and Pinterest have experienced phenomenal growth by building products simple enough for casual users to enjoy. While good design is appreciated by all, the intuitive interface that is accessible to a novice is also embraced by the early adopter.
Public-Private Partnership Helps Firms Compete Globally
The Harvard Business Review discusses the National Digital Engineering and Manufacturing Consortium (NDEMC).  Jointly funded by private and public monies, the NDEMC provides access for small and medium-sized U.S. firms to high performance computer and design technology.  Started in March of 2011, NDEMC has already helped some firms develop successful new designs and win foreign business.
Innovation. Read more on how the U.S. capacity to innovate could play a chief role in economic growth.