Morning Brief: Surging Chinese Investment in North American Energy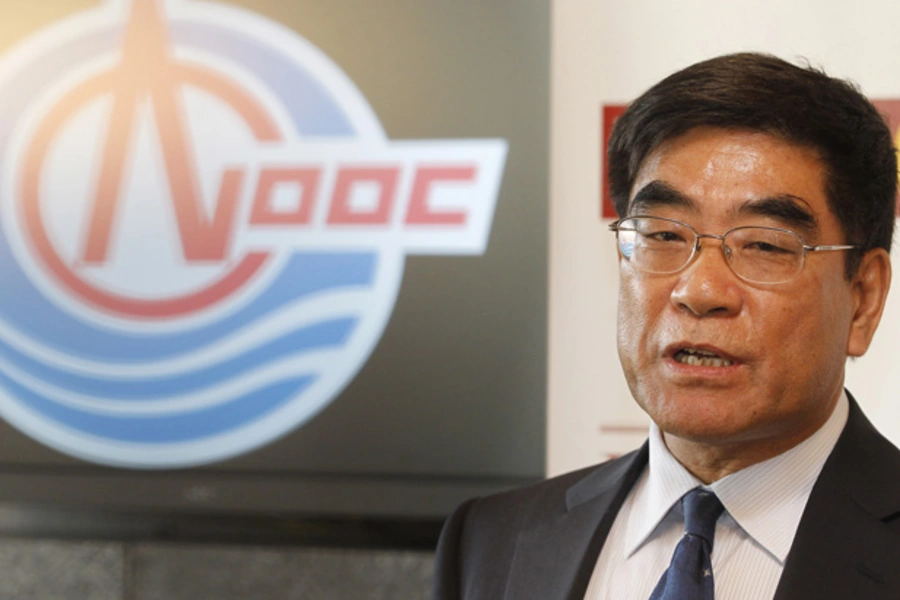 Chinese investment into North American energy is surging (WSJ), with over $17 billion invested since the start of 2010, yet political opposition is quiet even though China's state-owned China National Offshore Oil Corporation (CNOOC) is a leading investor. CNOOC's $18.5 billion bid for California-based Unocal was withdrawn in 2005 in the face of political opposition, but Chinese tactics have changed. Rather than whole acquisitions, Chinese firms are buying minority stakes and making upfront project investments while keeping a passive role and often keeping advanced U.S. technology at arm's length. In exchange, China—the world's largest consumer of energy since 2009—gains not only strong investment returns, but an entry into North American markets and sometimes even exposure to U.S. technology and management techniques.
The CFR Policy Innovation Memorandum "Fostering Greater Chinese Investment in the United States," looks at what the United States should be doing to attract greater foreign investment from China.
International trade and investment. Read more from leading analysts on the debate over next steps in U.S. trade policy.
Infrastructure
Support outside the Beltway for Transportation Spending Bill
As the March 31 expiration of the current transportation bill looms, a broad coalition is stepping up lobbying efforts to pass a new transportation bill (The Hill). Support in the House for the proposed five-year, $260 billion transportation bill released by the transportation and infrastructure committee on January 31 is waning. Lawmakers are expressing concern over a range of issues including its length, cost, and potential changes to public transit funding. The Senate version, a two-year $109 billion plan, is losing momentum.
CFR's Ted Alden discusses the value of quality roads and the unseen costs of under-investment in infrastructure.
Infrastructure. Read more on how upgrading the nation's aging network of roads, bridges, airports, railways, and water systems is essential to maintaining U.S. competitiveness.
Education and Human Capital
Startups Target K-12 Education
Nirvi Shah of Education Week discusses the explosion in K-12 education startups such as Class Dojo, Dreambox Learning and Goalbook. In 2011, venture capital financing for K-12 education reached a record high and exceeded investment in higher education. Factors fueling this growth included the federal Investing in Innovation ("i3") competition, new non-profit efforts like the NewSchools venture fund, and increased visibility provided by public tech leaders such as Bill Gates. Broader trends, including decreasing cost of electronic devices, the move to standardized curriculums, and greater interest in technology from education leaders, all helped startups penetrate what was historically a slow-adopting, highly fragmented market.
Education and human capital. Read more from experts discussing ways to improve U.S. education and immigration policies.
Corporate Regulation and Taxation
When the U.S. is an Emerging Market
Tarun Khanna compares emerging markets to quickly evolving areas of the U.S. economy (HBR) such as financial markets and online commerce. He argues that "institutional voids" exist in both, which fail to ensure the transparent creation and application of reliable contracts. Firms entering developing economies often provide public goods by building roads and improving power systems. Khanna believes the "emerging markets" of the U.S. economy need the development of good rules and regulations. Furthermore, he argues that firms should not be on the sidelines in the development of public policy, but should participate carefully and transparently.
Corporate regulation and taxation. Read more from top economists and business experts on solutions for addressing corporate tax reform.