Next Steps in the Rohingya Crisis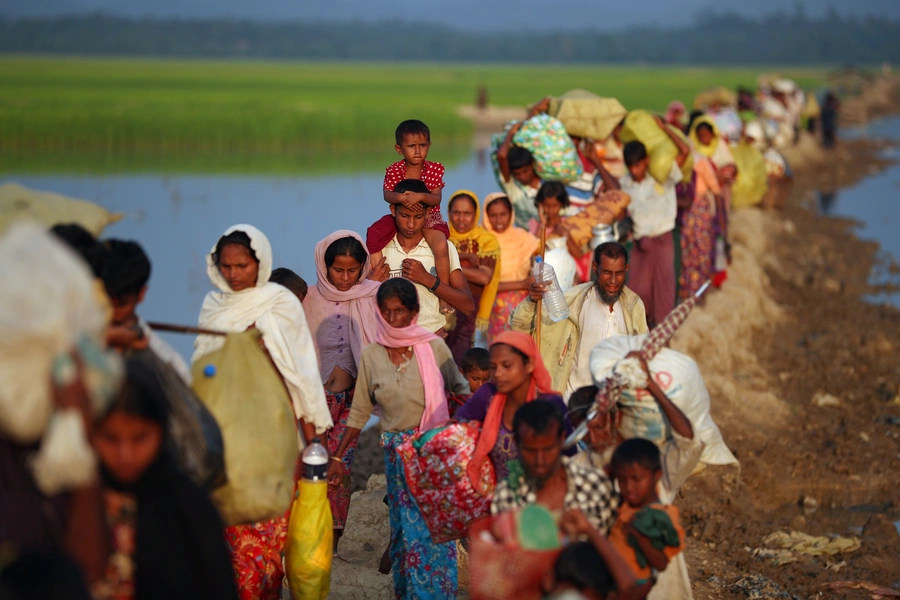 Today, a bipartisan group of U.S. senators introduced a bill that would not allow certain types of military cooperation with the Myanmar armed forces, and would place sanctions and travel restrictions on top members of the Myanmar military linked to the Rakhine State violence. These restrictions would continue as long as the violence continued.

The bill is an important, although belated, first step in pushing the Myanmar military to end the violence in Rakhine State, and to demonstrate that foreign countries will demand a degree of accountability from the Myanmar government for actions toward the Rohingya, which the United Nations has called "ethnic cleansing." It also puts back on a U.S. ban on jade and rubies from Myanmar, a sanction that had been lifted.

The crisis in Rakhine State shows no signs of abating; refugees continue to pour into makeshift camps in Bangladesh, while military actions appear to be continuing. De facto head of government Aung San Suu Kyi this week made her first visit to the center of the violence, northern Rakhine State, but she barely said anything about the crisis at all. Medicins Sans Frontiers and other aid organizations are warning that there is a high risk of major disease outbreaks in the understaffed and overcrowded camps in Bangladesh.

It would have been better if the Senate, other parts of the U.S. government, and other key foreign actors like the European Union, had taken action sooner—such as by imposing such restrictions on the Myanmar military after an earlier round of violence that began in October 2016. Earlier action might have served a warning, a deterrent effect, to top Myanmar leaders that foreign countries would not stand by and do nothing if the Rakhine violence continued. This deterrent effect would have been multiplied if other foreign actors, from whom the Myanmar army seeks recognition, training, and possibly arms deals, had imposed such restrictions and sanctions in October 2016 as well.

But they did not. As I noted in a recent Atlantic article, Myanmar commander in chief Min Aung Hlaing in 2016 and much of 2017 was a welcomed visitor in Europe and Japan. He made high-profile visits to Austria, Germany, Belgium, Italy, and Japan. On several of his stops, Min Aung Hlaing apparently made side visits to defense and aerospace companies.

Still, the senators' action is a step. Now, other parts of the U.S. government, and other important actors with leverage over Myanmar, should take action as well. Secretary of State Rex Tillerson, who has expressed concern about the situation in Myanmar but has not been as prominent a voice on the crisis as UN Ambassador Nikki Haley, plans to visit Myanmar this month, according to the Associated Press. He should use his trip to warn top military leaders of tougher, multinational sanctions on the Myanmar military if the violence continues, and to warn the NLD as well that civilian leaders are not necessarily exempt from a re-imposition of targeted sanctions either.

In addition, Tillerson should press the Myanmar government to allow aid workers, journalists, and UN monitors real access to the most devastated parts of Rakhine State. He also should warn top Myanmar officials that, ultimately, the United States and other actors could push for the United Nations to refer the Rakhine crisis to the International Criminal Court (ICC), a move called for by Fortify Rights and other rights organizations. The ICC could potentially investigate the Rakhine crisis for evidence of crimes against humanity.

Other international actors can play a role as well. They could hold a major aid conference to help refresh funding for camps in Bangladesh, to improve the quality of conditions there and prevent major disease outbreaks. The European Union also should impose a travel ban and targeted sanctions on all top members of the Myanmar armed forces, until the violence is resolved and there is some path forward to reconciliation and peace in Rakhine State.