Nigeria Security Tracker Weekly Update: November 25 - December 1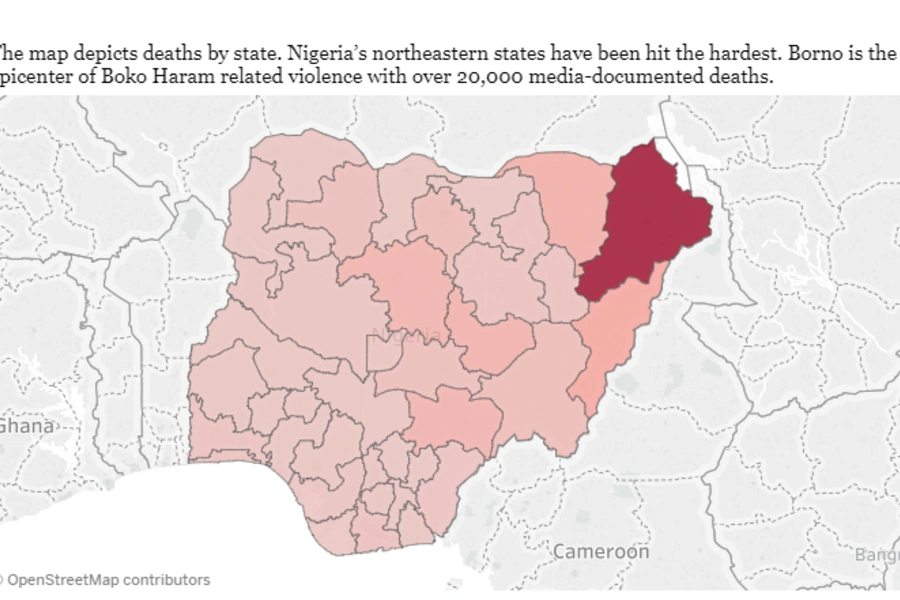 Below is a visualization and description of some of the most significant incidents of political violence in Nigeria from November 25 to December 1, 2017. This update also represents violence related to Boko Haram in Cameroon, Chad, and Niger. These incidents will be included in the Nigeria Security Tracker.
November 25: Boko Haram killed three soldiers and one civilian in Magumeri, Borno.

November 25: Nigerian troops killed fourteen Boko Haram militants in Bama, Borno.

November 28: Nigerian troops killed four Boko Haram militants in Kala/Balge, Borno.

November 29: Four children were killed by a petrol bomb in Aniocha South, Delta.

November 29: Boko Haram killed five in Madagali, Adamawa.

November 29: Robbers killed two policemen and four civilians in Lapai, Niger.

November 29: Youth killed five civilians suspected of witchcraft in Udung-Uko, Akwa Ibom.

November 30: Unknown attackers killed three children at a school in Kwaya Kusar, Borno.

November 30: Herdsmen killed six mobile police officers in Numan, Adamawa.

November 30: Kidnappers abducted six students in Moro, Wara; one was subsequently released. 

November 30: Nigerian troops killed three Boko Haram militants and lost one soldier in Dikwa, Borno.