Nigeria's Vice President Speaks Plainly on Population and Food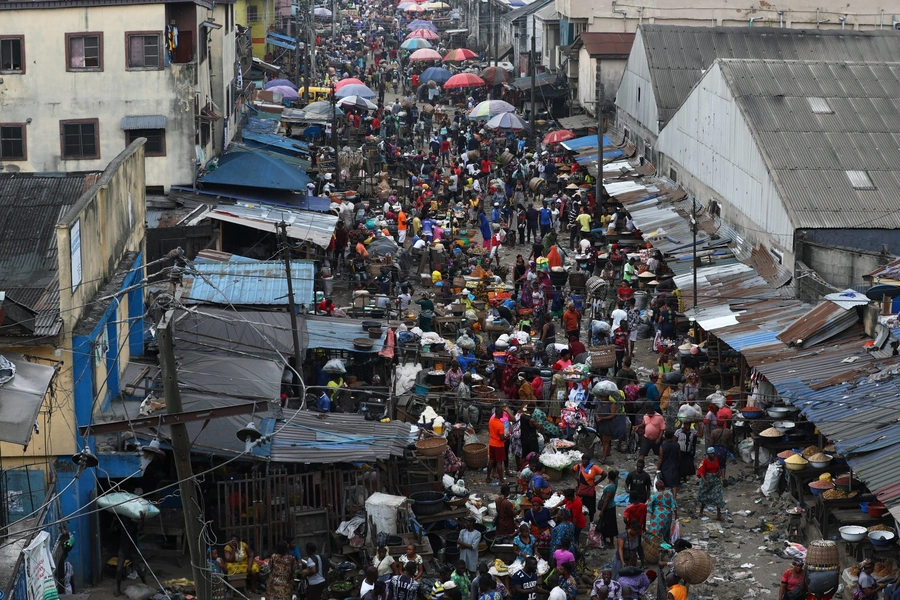 Nigeria's Vice President Yemi Osinbajo addressed on February 23 a UN Food Systems Summit organized by the Nigerian government in Abuja, the national capital. He was blunt about the country's food insecurity problem. He noted that Nigeria's population is growing much faster than the economy, limiting its ability to build resilient, sustainable food systems. The conference considered a variety of possible approaches to increasing food production. Their relevance to Nigeria's realities remains to be seen.
But Osinbajo addressed an important driver of food insecurity—Nigeria's rapidly growing population. Already an estimated 219 million, the population is projected to reach more than 400 million by mid-century, by which time it would displace the United States as the third largest country in the world. Nigeria is also, at the same time, quickly urbanizing. More than half of the population already lives in cities, most of which lack the necessary infrastructure to accommodate their residents.
Nigerians often cite an abundance of good farmland and lament a lack of investment in agriculture. Certainly, agricultural investment has suffered from the diversion of investment capital to the oil industry and also from misguided public policy in the years before and after independence. But the abundance of good agricultural land is overstated: desertification affects as much as 60 percent of Nigeria's land, with drought and climate change exacerbating land deterioration. The Sahara Desert is creeping south while a rising Gulf of Guinea, coupled with a sinking continental shelf, threatens coastal areas.
If increasing agricultural production will be a challenge, so, too, is reducing the birthrate. The statistically average Nigerian woman bears more than five children. But the rate varies across ethnic, religious, and local government lines, with a high of 7.3 births per woman in Katsina State and a low of 3.4 births per woman in Lagos State. In addition, among many "Big Men," fathering large numbers of children is viewed as a dimension of their power. The government has tried to impose a population policy but failed to achieve its aims due to weak political will and hard-to-overcome cultural factors favoring a high birth rate.
Nevertheless, Osinbajo's straight talk about an awkward issue is to be commended. In 2022, the ruling party is likely to nominate a southern Christian for the presidency, preserving the alternation of the office between the Muslim north and the Christian south. Osinbajo is a Christian, a Pentecostal preacher. However, he has described himself as "on loan" from the church to the government, and it is unclear that he will actively seek the nomination.