Nuon Chea and the Failures of the Khmer Rouge Tribunal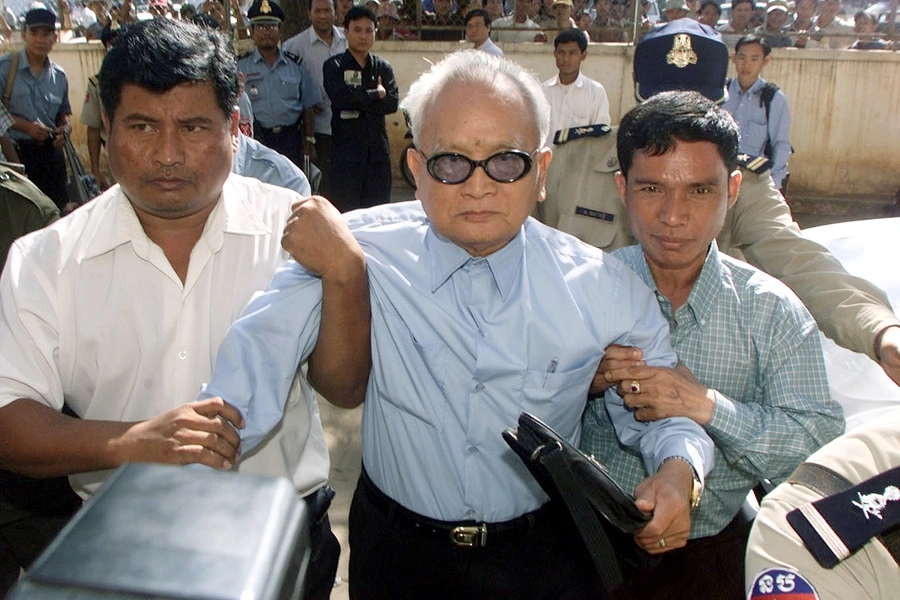 Earlier this month, Nuon Chea, the former number two in the Khmer Rouge's genocidal 1975–1979 regime, died in a hospital in Phnom Penh. He was ninety-three years old.  Nuon Chea had served under Khmer Rouge leader Pol Pot, and was seen as one of the major planners for the Khmer Rouge's rapid, brutal overhaul of Cambodian society, which included emptying Phnom Penh of citizens, murdering a sizable portion of the population, and torturing and killing some 14,000 people at an infamous prison called Tuol Sleng.

Nuon Chea, who until his death portrayed himself as a Cambodian hero, also was one of the few former Khmer Rouge leaders who actually ever faced trial. And yet despite securing convictions against Nuon Chea and Khieu Samphan, the Khmer Rouge's head of state, and legally declaring that the Khmer Rouge committed genocide, the tribunal has been mostly a bust. For more on the failures of the Khmer Rouge tribunal, see my new World Politics Review article.