Obama's Upcoming Trip to Malaysia: Going to Be Prickly and Tough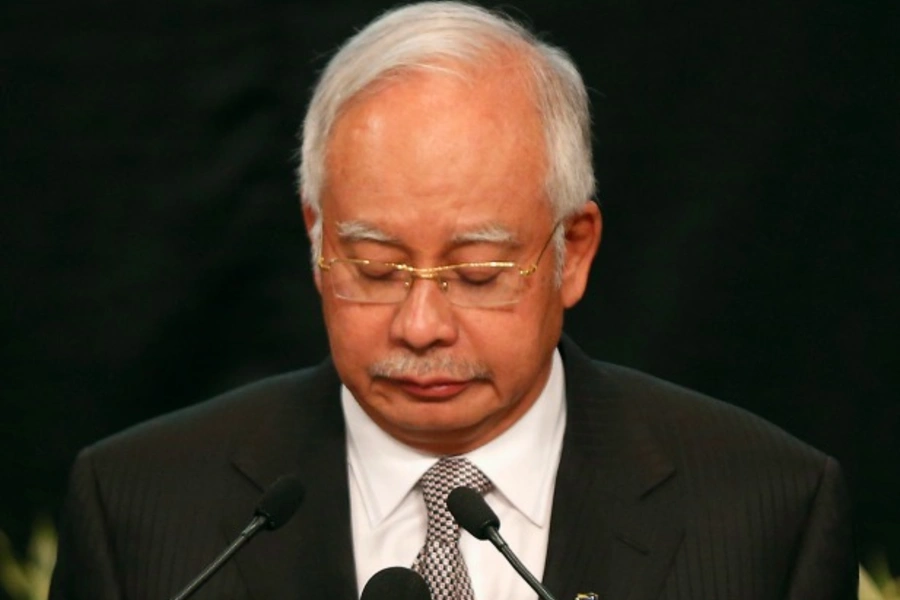 After canceling a trip to Southeast Asia last fall because of the U.S. government shutdown, President Obama is now planning to travel to the region in late April. (He will travel to Northeast Asia as well.) The president plans to visit Malaysia, where last year he had to skip a summit of entrepreneurs where he had promised to speak. The Washington Post recently had a piece summarizing the upcoming trip and noting that Obama will be the first sitting president to visit Malaysia in about fifty years. This is supposed to be a celebratory occasion.
The Post piece does a fine job of explaining one reason why Obama's trip is not going to be the smooth celebration of Malaysia-U.S. ties that the administration probably thought it would be. The presumed crash of Malaysia Airlines Flight 370 exposed major weaknesses in Malaysian governance and angered many American officials after the Malaysian government seemed to refuse cooperation in the initial search. One senior U.S. official told the Post, "The overriding and dominant image and narrative of this trip is embracing Malaysia at a time in which it is stepping up and modernizing." Really?
But it's not just the Flight 370 debacle that shows the fallacy of the Obama administration's touting of the current Malaysian government. For one, there is the problem of the Malaysian government's growing crackdown on dissent, highlighted by the recent sentencing of opposition leader Anwar Ibrahim to jail for sodomy and fining of Karpal Singh, another prominent opposition figure, for sedition. Anwar has many friends in Washington – he spent time as a fellow at Johns Hopkins and is respected on Capitol Hill as a democrat – and the administration should expect those friends to push Obama to meet Anwar during his Malaysia visit and to highlight Anwar's unjust trial and sentence.
The Anwar and Singh cases are part of a broader pattern. Since winning–essentially, stealing–national elections last year, the government of Prime Minister Najib tun Razak has become more and more indebted to the hardest-line and most conservative elements in the ruling BN coalition. As a result, it has jettisoned many of the proposed economic reforms that Najib once promised and that won him plaudits from investors and the White House, among others. Instead, Najib has announced a new slate of policies designed to benefit primarily ethnic Malays, and which are likely to further entrench graft, self-dealing, and a lack of transparency in Malaysian companies. And Najib, engaged in a fight within his party with former Prime Minister Mahathir Mohamad and his acolytes, has upped the intense ethnic rhetoric, belying the claim – a claim repeated by Obama – that Najib is a moderate and tolerant figure.
Meanwhile, the economic good news that Obama wanted to highlight in Malaysia is not apparent either. Besides scrapping plans to reform the system of benefits for Malays, Najib has basically halted efforts to reform Malaysia's government-linked companies (i.e, state companies), since control of those companies proved important to getting out the vote for the ruling coalition in last year's election. The system of benefits for ethnic Malays, the state companies, and the entrenched cronyism, make Malaysia still a very difficult environment for entrepreneurs, which is ironic since Obama previously wanted to come to Malaysia to tout entrepreneurship in the country.
And then there is the Trans-Pacific Partnership trade agreement, of which Najib previously was a major supporter. The TPP is not particularly popular among Malaysians, and is not popular among the more conservative parts of Najib's ruling coalition; Mahathir is publicly calling for the Malaysian government to drop TPP entirely. Najib himself has been backtracking on his previous pro-TPP rhetoric. TPP is still far from being wrapped up, and has many outstanding issues unrelated to Malaysia, including a lack of support for TPP in the U.S. Congress as well. But the changing political climate in Malaysia, and the increasingly tepid support for the agreement in the ruling coalition, is not helping pass the deal. Obama will not be able to tout TPP in Kuala Lumpur either.
So, what exactly is Obama going to say in Malaysia about this government that is supposedly "stepping up and modernizing," at least according to the White House? That it has yet to throw all of the political opposition in jail? That it has not completely crushed the idea of real economic reform? That it is trying to keep Malaysia's notorious outflow of young talent from leaving as quickly for Australia and Singapore? That it can handle a major international crisis? Hmmm…I do not envy Obama's foreign policy speechwriter.