One-Year Anniversary of Operation Inherent Resolve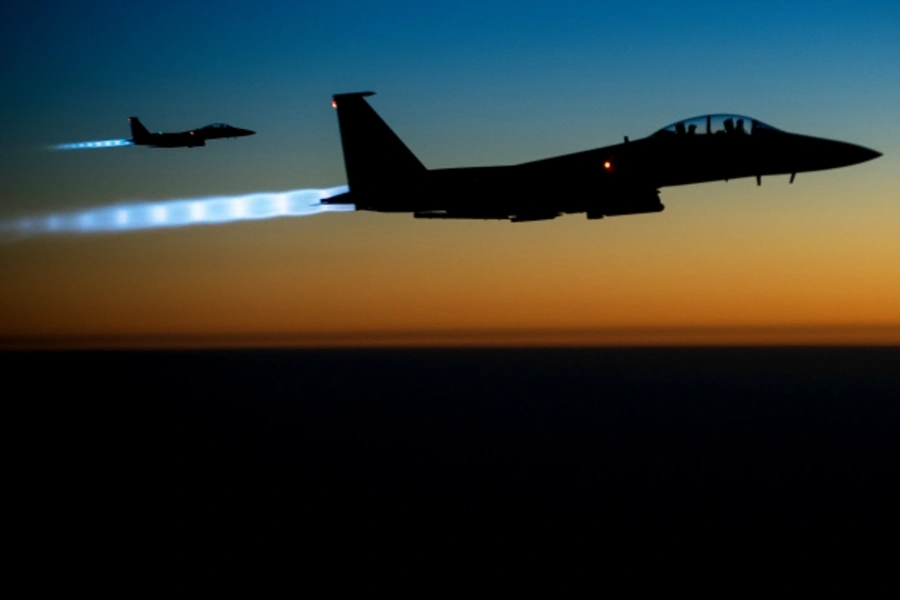 This week marks the one-year anniversary of the U.S.-led airwar against the self-declared Islamic State, which in October 2014 was named Operation Inherent Resolve (OIR). What began with "targeted strikes against ISIL terrorist convoys" to protect the Iraqi city of Erbil, according to President Obama, expanded into a pledge "to degrade and ultimately destroy" the Islamic State, which has recently been altered to "lasting defeat," by Secretary of Defense Ashton Carter.
Some U.S. military officials consistently claim that the Islamic State is losing because "they're defending more than they're on the offensive. Their attacks are smaller, they are more focused, and they're less enduring," as Brig. Gen. Kevin Killea, chief of staff of the Combined Joint Task Force – OIR, described it on July 31. Other officials echo the sentiment of Lt. Gen. Bob Neller, who told the Senate Armed Services Committee on July 23 that the Islamic State was not winning: "I don't believe they're winning either, I believe they're at a stalemate." Everybody in uniform or the U.S. intelligence community that I have spoken to about this would either agree with Neller's assessment or be more pessimistic about the U.S.-led coalition's progress toward either Obama or Carter's declared strategic objective.
The one thing that has certainly been achieved, which is unsurprising given the nearly four hundred strike aircraft involved and benign air defense environment, is a tremendous number of suspected fighters have been killed (12,000 by the last estimate provided in May) and their assorted equipment and fighting positions have been destroyed (10,684, according to the Pentagon). As I demonstrated last month, this airwar is relatively limited when compared with recent U.S.-led air campaigns. In many ways this intervention resembles the Iraqi no-fly-zones of the 1990s, where pilots operated under rules of engagement that allow them to do just enough to give the appearance of doing something. "Groundhog Day" was how the commander of the northern no-fly-zone described it to me. Although the Obama administration gave no estimate of how long this air war would last early on, by late fall they settled upon three years, while outgoing Army Chief of Staff Gen. Ray Odierno recently estimated "10 to 20 years."
To visualize progress during this first year of war, please see the two charts provided below. Understand that these are based upon data provided by the U.S. military, specifically the U.S. Air Force Central Command and the Combined Joint Task Force – OIR.  The first chart covers the overall strike sorties by the United States and coalition partners from August 8, 2014 through August 8, 2015. The second chart is a month-by-month breakdown.