Outbreak of African Swine Flu in China Is One of Many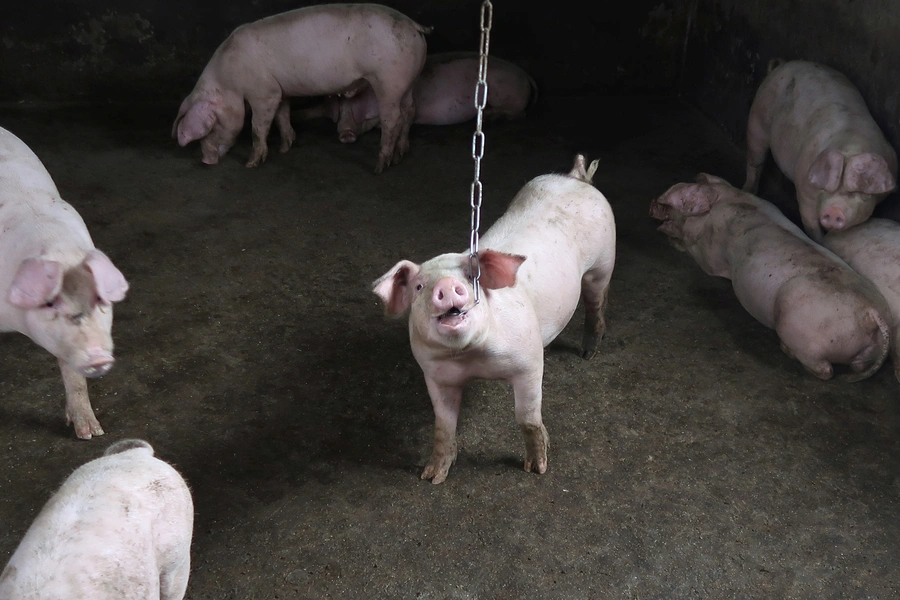 With 700 million pigs, China has about half of the world's swine population, which makes up their primary source of protein. African Swine Flu is almost 100 percent fatal to pigs, is highly infectious, and there is no vaccination against it. The virus is also difficult to destroy—it tolerates extremes of heat and cold, and can exist on surfaces or in meat for days, even weeks. The usual way to contain the disease is to slaughter immediately diseased pigs. There is concern that the disease could spread regionally throughout East Asia. Vietnam is already taking steps to contain the disease, while in Europe, Romanian producers have slaughtered 135,000 pigs in an effort to contain the disease. At present, the disease does not appear to be present in the United States, and it does not spread to humans.
The outbreak of the disease in China is raising concerns that pork production will fall. China may resort to importing pork. The United States is a major pork producer, but because of the current trade war with the United States, the Chinese are likely to look elsewhere, particularly to Europe. 
What does African Swine flu have to do with Africa? Speculation is that the disease entered China not from Africa but rather from Russia. According to a UN agency, the strain of the virus in China is similar to that in Russia, Estonia, and Georgia.
African Swine Flu's origin is nevertheless in Africa [PDF]. It has been endemic on the continent for many years. In the wild, it exists in a cycle among ticks, wild pigs, bushpigs, and warthogs. "Bushmeat," frequently a part of an African diet, includes wild pigs, bushpigs, and warthogs. With the introduction of swine into Africa, the virus spread to that species.
African Swine Flu Virus would appear to fit the category of an "emerging infectious disease." However, it appears to have been identified earlier than other infectious diseases of African origin, such as Ebola and HIV/AIDS. With the rapid growth of Africa's population, progressive destruction of the rainforest and other natural habitats, climate change, and increased movements of goods and people across borders, it is likely that other, lesser known diseases will emerge. All the more reason for increased American cooperation and coordination with African ministries of health, African non-governmental organizations, and other health providers.