Perceptions of Corruption in Nigeria Remain High, According to NGO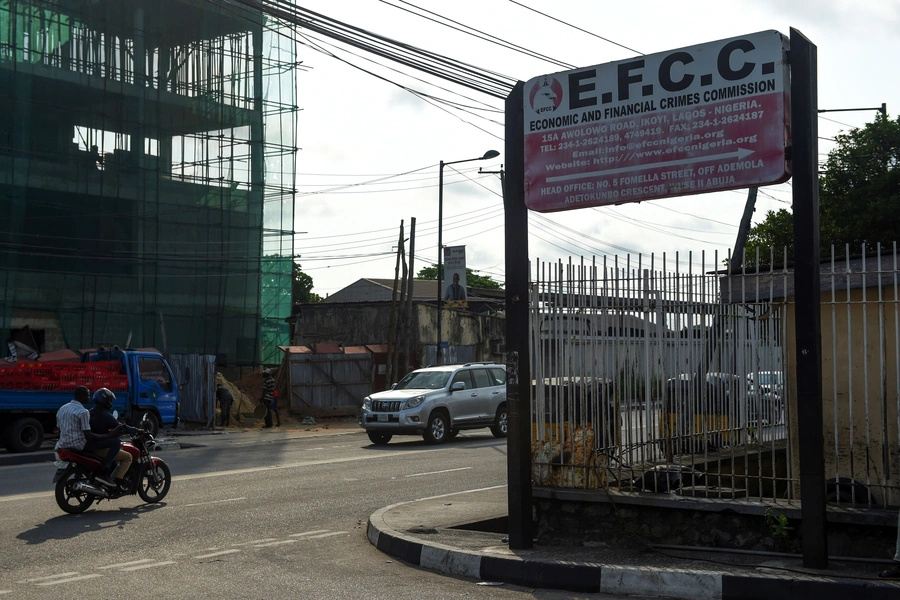 Transparency International (TI) has issued its Corruption Perceptions Index. As in previous years, its citizens togerther with a selection of international organizations perceive Nigeria as one of Africa's most corrupt countries. Nigeria's ranking—146 out of 180 countries surveyed worldwide—is little changed from years past. TI measures the perception of corruption, not corruption itself, in the public sector. (It does not measure the perception of corruption in the private sector.) The current low ranking is no surprise. Nigerians commonly regard the state as corrupt, and President Buhari campaigned successfully for the presidency in 2015 on an anti-corruption platform.
TI was founded in Berlin in 1993 to combat global corruption. Two of its founders are Nigerian, former President Olusegun Obasanjo and Oby Ezekwesili. Obasanjo was jailed and nearly murdered by the notoriously corrupt Sani Abacha, who, as military chief of state from 1993 to 1998, looted the state to the tune of billions of dollars. Subsequently, Obasanjo served as president of Nigeria from 1999 to 2007 and established or supported a number of anti-corruption agencies. But Obasanjo, virtually penniless when he was released from prison, has since become rich. Critics now accuse him of corruption. Ezekwesili, a minister on Obasanjo's government, is a "good-government" activist and former presidential candidate. Among other things, she organized the #BringBackOurGirls movement to pressure the government of President Goodluck Jonathan to take action to free the Chibok school girls, kidnapped by Boko Haram in 2015.
Definitions of corruption vary from country to country and reflect differing cultural values; TI does not seek to define it, nor does TI seek to analyze the political role it plays. In Nigeria, corruption has an important political dimension. Defined as the private annexation of state resources, it arguably keeps Nigeria from breaking apart. The country's multi-ethnic elites require the state to access its oil wealth. An uneasy alliance among elites has therefore kept the country together and averted a repeat of the 1967–70 civil war.
That said, there is in Nigeria an understanding of "excessive" corruption, namely the wholesale looting of state assets. That is seen as altogether different from the policeman at a checkpoint asking a motorist, "What do you have for me today?" Still, however defined and whatever its political function, corruption is "bad," and the TI index influences Nigeria's international reputation and reflects how at least some Nigerians see their own government.