The President's Inbox: Should the United States Leave Afghanistan?
Since November, I have been talking with experts with differing views on how the United States should handle the foreign policy challenges it faces. These special episodes are part of CFR's Election 2020 activities, which are made possible in part by a grant from the Carnegie Corporation of New York.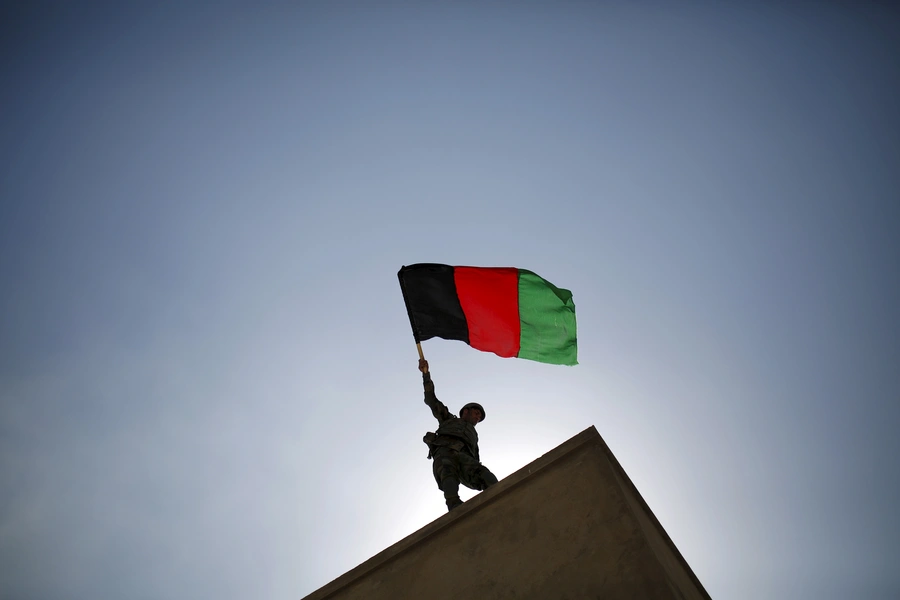 The latest episode of The President's Inbox is live. This week, I discussed the U.S. role in Afghanistan with Carter Malkasian, former special assistant for strategy to the chairman of the Joint Chiefs of Staff, and Barnett Rubin, senior fellow and associate director of the Center on International Cooperation at New York University.
Here are three takeaways from our conversation:
1. The time when the United States might have dictated the terms of its departure from Afghanistan has long passed. When members of Congress voted nearly unanimously in September 2001 to authorize the U.S. invasion of Afghanistan, they did not anticipate that U.S. forces would still be fighting in the country more than eighteen years later. Analysts and historians will be debating for decades whether the rise of the "endless war" owed more to U.S. policy missteps or to the inherent challenges of creating a stable government in Afghanistan. However that debate nets out, the consensus today is that the United States cannot fight its way to victory.
2. The Trump administration has negotiated an agreement to potentially launch intra-Afghan peace negotiations; it hasn't negotiated a peace deal. The terms of the agreement haven't yet been made public, though that may happen later this week. Provided that the Taliban fulfills its pledge to orchestrate a meaningful reduction in violence, the agreement could lead the administration to reduce the number of U.S. troops from roughly 12,500 currently to about 8,600 over the next four months. Whether and how fast that number goes lower will depend on what happens in the intra-Afghan peace negotiations and on the ground in Afghanistan.
3. No one knows how this will play out. Enthusiasm within the United States for maintaining U.S. combat troops in Afghanistan has clearly flagged, creating political space to pursue diplomatic solutions. That doesn't mean, however, that diplomacy will necessarily succeed. The intra-Afghan negotiations could founder over a host of issues, including divisions within the Taliban or within the Afghan government. If a peace agreement does get hammered out, that will only mark a new chapter in a long-running story rather than its end. History is littered with well-intentioned peace deals that faltered in the face of the tensions they were intended to corral.
Both Carter and Barney have written extensively about U.S. policy toward Afghanistan. Carter's 2013 book, War Comes to Garmser: Thirty Years of Conflict on the Afghan Frontier, draws from his experience of spending nearly two years in Afghanistan as a political officer for the U.S. Department of State. Last week, Carter joined Michèle Flournoy, former U.S. undersecretary of defense for policy, to discuss the agreement the Trump administration has tentatively negotiated with the Taliban to launch a peace process in the country. Carter writes in the current issue of Foreign Affairs that U.S. policy in Afghanistan always faced daunting obstacles: "widespread corruption, intense grievances, Pakistani meddling, and deep-rooted resistance to foreign occupation." Last October, Carter argued that if the Taliban returns to power, it likely won't attack the United States. However, it is "unlikely to physically prevent others on its territory from planning, preparing, and coordinating terrorist attacks." That said, he also argued that "there is no threat out of Afghanistan that is so apparent, large and imminent that it would clearly merit an indefinite deployment of U.S. troops." 
Barney has long argued that the U.S. military won't make significant progress after two decades of pursuing the same strategy, leaving diplomacy as the best, albeit imperfect, path forward. Earlier this month, he wrote that the agreement the Trump administration has negotiated "can start a process that is the best chance to end Afghanistan's 40-year war." He has stressed, though, that the success of that process will "depend on reliable international assistance and cooperation with Afghanistan's neighbors. Those might be more challenging than negotiating with the Taliban."
If you want to learn more about Afghanistan, CFR's InfoGuide details how the Taliban rebounded from its defeat back in 2001. CFR has also published a timeline that tracks U.S. involvement in Afghanistan since 1999. CFR asked the presidential candidates if they would "commit to the full withdrawal of U.S. troops from Afghanistan by the end of your first term, or would you require certain conditions be met before doing so?" CFR's Women Around the World blog featured a conversation with Wazhma Frogh, cofounder of the Women and Peace Studies Organization in Afghanistan, on women's participation in the ongoing Afghan peace process. President Mohammad Ashraf Ghani visited CFR in September 2017 to discuss the challenges facing Afghanistan. Last September, Pakistani Prime Minister Imran Khan spoke at CFR about Pakistan's role in containing the Taliban. Last October, Hamdullah Mohib, Afghanistan's national security advisor, visited CFR and discussed a "three-pronged approach to peace" that involved negotiating over U.S. troop levels, the Taliban's activities, and Pakistan's role in Afghanistan.
Margaret Gach helped in the preparation of this post.