Preventing Stolen Childhoods: How the U.S. Department of Labor is Combating Child Labor Trafficking
This post is part of the Council on Foreign Relations' blog series on human trafficking, in which CFR fellows and other leading experts assess new approaches to improve U.S. and global efforts to curb trafficking and modern slavery. This post was authored by Marcia Eugenio.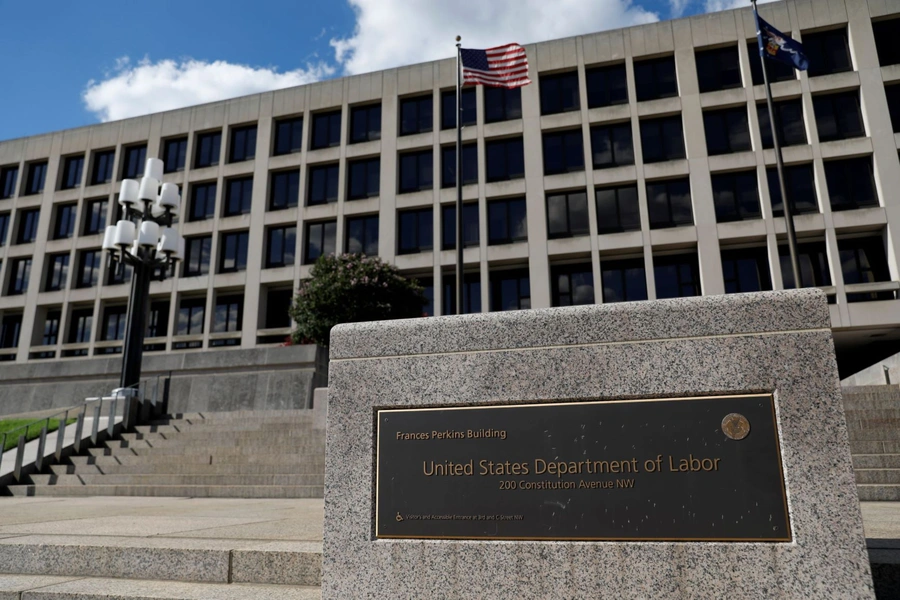 Marcia Eugenio is the director of the Office of Child Labor, Forced Labor and Human Trafficking for the U.S. Department of Labor's Bureau of International Labor Affairs.
No age is too young for victims of labor trafficking. Bella Hounakey was a child—only nine years old—when she landed at Newark International Airport in New Jersey from her native country of Togo. Her flight touched down on U.S. soil, surrounded by the lights of the New York City skyline.
But unlike her fellow passengers, Bella was unknowingly entering the dark, hidden world of child labor trafficking.
Bella's experience is not rare; it was part of an organized criminal enterprise that systematically trafficked children for forced labor, according to Hounakey, who is now an advocate for trafficking survivors. More than 20 children worked alongside her, forced to provide services, such as braiding, in a hair salon operated by her traffickers.
Hounakey's story is emblematic of the global trafficking of child laborers between countries thousands of miles apart. Yet children are trafficked every day in their own countries as well.
The U.S. Department of Labor's Bureau of International Affairs (ILAB) works to put an end to these serious abuses around the world. We use a three-pronged approach, employing cutting-edge research and reporting, engagement with foreign governments and other stakeholders, and technical assistance projects.
ILAB's research runs deep to the heart of where and why these abuses happen. We examine countries' legal frameworks and enforcement efforts, government policies, coordination mechanisms, social programs and root causes—not just to obtain a clear picture of the state of child trafficking, but also to offer concrete actions for governments to end this abuse. We also shine a light on labor conditions in a broad range of economic sectors by identifying specific goods produced with trafficked labor.
This research, which brings international visibility to these often hidden abuses, can be found in the reports Findings on the Worst Forms of Child Labor and List of Goods Produced by Child Labor or Forced Labor. The value of this reporting to the cause is clear: we can only combat trafficking if we know where, how and why it is happening. Over one thousand pages of research from these reports is easily accessible through our free mobile app, Sweat & Toil.
As we mark January as National Slavery and Human Trafficking Prevention Month, we acknowledge that ILAB's work takes on even greater meaning: 2021 is the International Year for the Elimination of Child Labor, as declared by the UN General Assembly. Moreover, due to COVID-19, communities worldwide continue to face heightened economic and social pressures that deepen the vulnerability of children to trafficking.
In these trying times around the world, we must be steadfast so as not to lose the ground we have gained in the past 20 years, in which ILAB, along with its many partners, contributed to a reduction of 90 million child laborers around the world. ILAB will press on to lead this fight. And through our programs and engagement, we will continue to build the capacity of critical partners, such as governments around the world, to end trafficking in all its forms.
In Thailand, for example, children growing up in the countryside are sometimes forced to beg or vend on the streets in major city centers. Stripped of their childhoods and dangerously exposed to exploitation of all forms, these children often make the fateful journey from farm to city to help pay a family debt. ILAB's investments in Thailand are helping to prevent this exploitation, protect children and prosecute their abusers. Our project in Thailand, entitled "Attaining Lasting Change," takes a multipronged approach, bolstering the capacity of social programs, strengthening legal frameworks, and enhancing labor enforcement efforts.
ILAB helps to strengthen efforts of key partners in the private sector with tools like our free app, Comply Chain, which offers step-by-step guidance and best practices to corporations to develop robust social compliance systems to root out trafficking in their global supply chains.
Awareness is key. Houkaney recalled that during her trafficking experience as a child, she heard on the radio a public service announcement about a hotline providing help to trafficking victims. At the time, however, she did not even know what trafficking was or that she was one of its victims. Empowered with knowledge, and fueled by our resolve to continue the fight, together we can end child labor trafficking—wherever it is found.
If you are or know someone who is a victim of labor trafficking, please contact the National Human Trafficking Hotline by phone at 1-888-373-7888 or by text at BeFree (233733).