The Rakhine State Crisis—and Myanmar's Other Severe Problems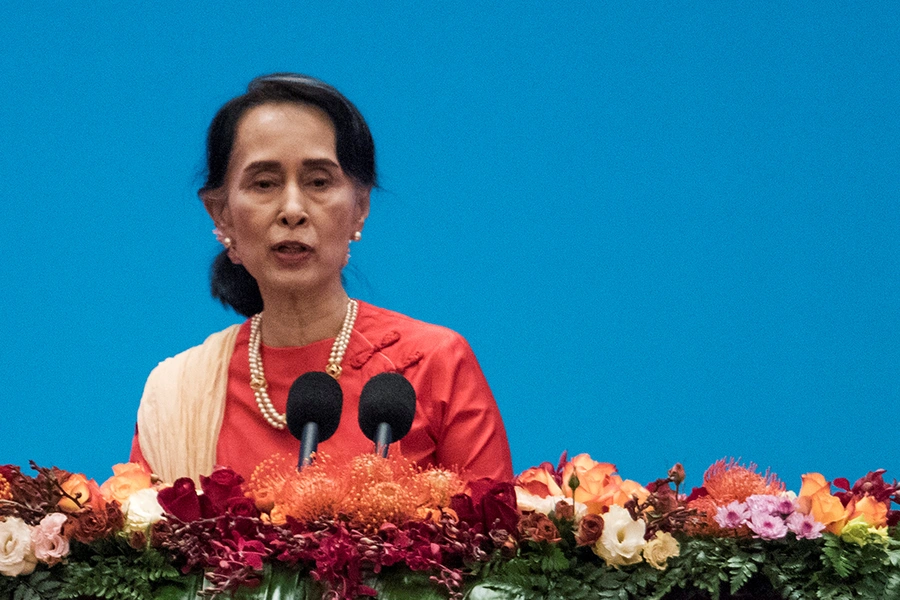 The ongoing crisis in Rakhine State, where the Myanmar armed forces have credibly been accused of ethnic cleansing and where the Myanmar military recently admitted that the security forces were involved in a massacre that left a group of Rohingya dumped in a mass grave, shows no signs of resolution. It is extremely unlikely that many Rohingya will voluntarily return to Myanmar, where they are disenfranchised, have few civil rights, and face a situation in Rakhine State in which many of their towns have been torched. Taking advantage of potential Rohingya anger, a Rohingya militant group continues to launch attacks into Myanmar, making the situation along the border and in Rakhine State even more tenuous. The latest attacks, which came in early January, suggest the Rohingya militants are active and may been gaining skills.

The situation in Rakhine State—and in the camps in Bangladesh—is the worst humanitarian crisis in East Asia. But at the same time, Myanmar actually confronts multiple other ticking time bombs. These demonstrate that Naypyidaw's military/civilian government is failing not only in western Myanmar but also in other parts of the country.

In Kachin State in the north, for instance, an excellent new article from IRIN News details how that area's long-running conflict has gotten worse this dry season, while Aung San Suu Kyi's peace negotiations with ethnic minority groups have produced no concrete results in the Kachin State battle. In fact, the military appears to be waging a tougher fight in Kachin State now than it had several years ago. As IRIN News reports, more than one hundred thousand people have been displaced in Kachin State and northern Shan State, and aid organizations have little access to many of these suffering people. As IRIN News notes:
Rights groups say government restrictions have squeezed humanitarian access to a trickle, leaving tens of thousands of displaced people [in Kachin and Shan States] without aid, caught in the crosshairs between the military and rebel groups.
In Shan State, violence is picking up again too, further suggesting a failure in Suu Kyi's peace plans. In fact, as Anthony Davis notes in Asia Times, the dry season violence in Shan State, in which insurgent groups are getting bolder and the most powerful insurgency remains unchecked, could kill Suu Kyi's peace plan completely. He writes that "this year could finally derail a government sponsored peace process that has already been stalled for months." As Davis notes, small insurgent groups like the Paluang have in recent years gained recruits and become more aggressive, and the number of groups fighting in parts of Shan State has expanded. The spread of more armed groups into Shan State makes it highly likely that some of these armies could battle each other this dry season—and that the Myanmar military will initiate a large-scale offensive in Shan State as well.

Meanwhile, the United Wa State Army (UWSA), a heavily armed insurgent group with over twenty thousand fighters (and historically linked to narcotrafficking), roams free in portions of Shan State it controls. The UWSA has mostly disdained the government's peace efforts, and has increasingly supported and armed other insurgent groups operating in Myanmar's northeast. Its support has helped make the other ethnic armies even more powerful.

Suu Kyi's government seems to have no plan for how to deal with the UWSA in the long-term; the insurgent group has for decades essentially run its own independent statelet in Myanmar's northeast. The government has little to offer the UWSA to disarm and accept central power, and Myanmar's military is loath to take on the UWSA directly.

Rakhine State is certainly a catastrophe. But in other parts of Myanmar, the government and military face severe challenges as well—and ones that they do not seem to have answers for.