Renewing America by Improving College Completion Rates
Discussions about President Biden's recent student debt relief announcement should shine a light on the growing problem of low completion rates in higher education.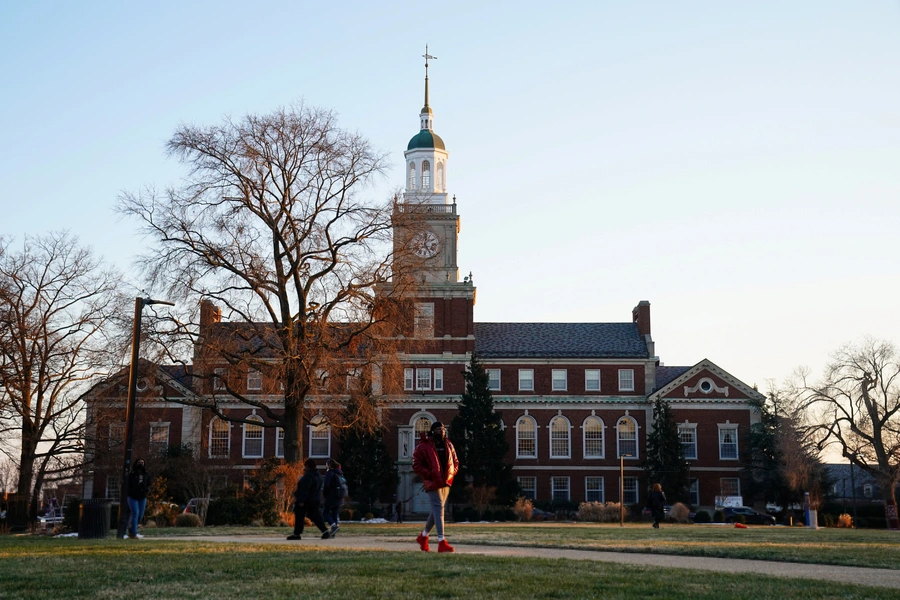 The Joe Biden Administration's proposal for student debt relief has sparked a discussion on several issues surrounding the higher education system in the United States. Some have criticized the program based on its cost—estimated to be $400 billion—worrying that it covers too many relatively wealthy individuals, suggesting that income eligibility be reduced below the planned $125,000 per individual. More fundamentally, many have argued that even if the program is a wise use of taxpayer funds, it misses the fundamental weaknesses of higher education, namely an unacceptably low completion rate, overdependence on loans to attend college, and high and rapidly increasing costs.
In recent decades, the United States has achieved a high level of post-secondary educational attendance, with roughly 90 percent of high school graduates receiving some form of higher education. However, college completion rates have lagged and are clearly a fundamental problem, standing at 60 percent nationally, and much lower for disadvantaged minorities. The nation loses out as the full potential of a well-educated work force is not achieved. Individuals lose out as the biggest burden of the student debt challenge is borne by those who start college, accumulate debt, but never benefit from a completed education through improved employment prospects.
There are various groups that are disproportionally likely to face challenges completing college. Many students arrive underprepared and must take developmental courses that reteach high-school level reading, writing, and math. Students who must take these courses are less likely to graduate. Similarly, part-time students graduate at lower rates than full-time students. For adult students—who are often part-time—the challenge of balancing school, family and, often, work, is the common factor that contributes to disappointing completion rate. Unsurprisingly, groups at the lower end of the socioeconomic status spectrum have a lower completion rate and are more likely to attend associate degree schools. Rural areas have lower college attainment rates. Finally, a much smaller proportion of "reentry" students—those who drop out and reenter college—complete their degree.
There are some efforts underway at various institutions nationwide that appear to greatly improve this situation, particularly for these groups that have disproportionately lower completion rates. "Guided pathways" have proven to be successful at numerous institutions. These programs tend to have three design elements in common. They start by helping students get on the path, with clear and specific guidelines for students to earn credits toward completion while avoiding credits that do not contribute to degree completion in the chosen major. The next step is keeping students on the "pathway," generally by requiring regular meetings with advisers that focus on reviewing progress on the agreed-upon academic plan. Finally, these programs share a focus on ensuring that students are learning, often by requiring participation in study groups, encouraging working with classmates on assignments, and coaching students to have conversations with teachers about readings and ideas outside of the classroom setting. Some of the more advanced "guided pathways" initiatives leverage data analytics to determine causes of student success and failure; while others rely on technology, such as apps and "gamification," to encourage appropriate student behaviors.
As a recent report from the American Academy of Arts and Sciences states: "College and university leadership, with the full engagement of faculty and staff, must make completion a top institutional priority, with a clear focus on understanding the diverse needs of students. Institutional resource allocation decisions must be viewed through the lens of whether investments are likely to increase student completion without compromising quality."
One-third of students change institutions at least once and the accompanying transfer of academic credit from one institution to another is often a messy and frustrating experience for them. Many lose credits or do not have them accepted, which contributes to them dropping out along the way. Both public and private universities should work collaboratively to align their learning programs. This should include implementing a transferable general education core, defining transfer pathway maps within popular disciplines, and transfer-focused advising systems that help students anticipate what it will take for them to transfer without losing momentum in their chosen field.
While much of the responsibility for improving completion rates properly falls on students and colleges themselves, employer partnerships can also assist in improving rates of completions. Businesses can help students understand the relevance of their education to future employment through internships, co-ops, and research opportunities. And they can help schools produce content that meets the needs of the modern workplace through joint development of courses, curricula, and even full programs, as well as joint teaching.
Finally, federal and state government leaders can contribute by enacting comprehensive strategies to make college completion a top national and state priority. Both state and federal governments should use discretionary funds to make competitive grants that encourage evidence-based approaches to improving completion numbers.
The path toward renewing America clearly requires a focused and comprehensive effort to improve and sustain much higher college completion rates.