A Review of Stephen Ellis' "This Present Darkness"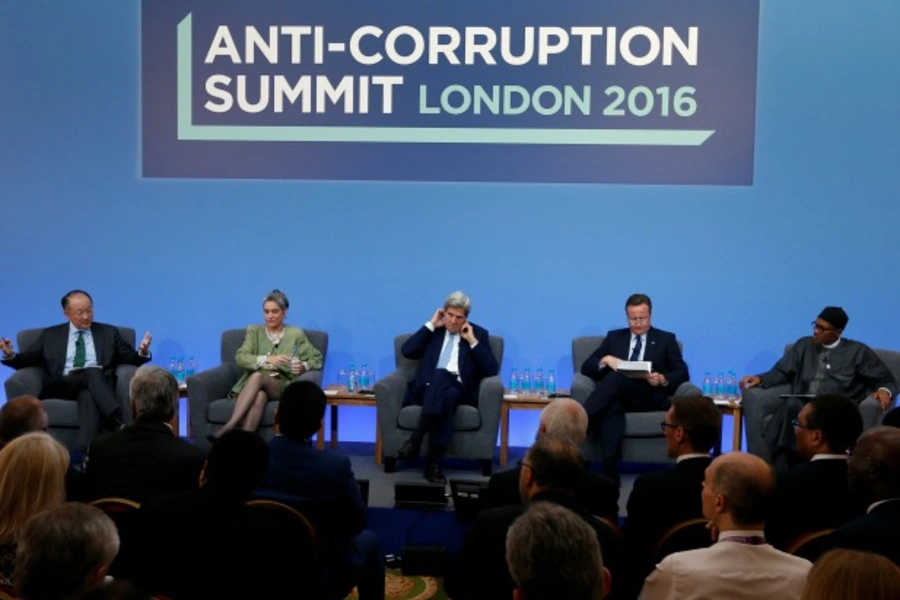 This is a guest post by Tyler Lycan. Tyler is an intern for the Council on Foreign Relations Africa Studies program, he recently obtained his Masters in International Security Studies from the University of St. Andrews, and is a former U.S. Marine.
In This Present Darkness Stephen Ellis inspects the roots of the current culture of corruption in Nigeria. At an abstract level, he presents two, connected theories. First, he argues that the post-colonial political history of Nigeria combined with the economic power of the state's oil riches created an environment in which fraud and corruption is accepted. Second, he suggests that the spirituality characteristic of many Nigerians allowed for a unique understanding of the interplay between two different worlds: the physical in which they exist, and the intangible world of economics and government institutions. The current political economy is a 'new' representation of the spirit world to which they have a long cultural and religious connection. His argument invoking traditional religion is subtle and well-developed; and a short review such as this one cannot do it justice. Hence, the focus here is on his discussion of the historical roots of corruption rather than its metaphysical dimension.
While there is no activity during British Colonial rule that parallels exactly the current patterns of corruption, Ellis argues that much of the groundwork was laid then. The divide between North and South was exploited by the British in their effort to extract as much wealth as possible and their use of indirect rule distorted the existing political frameworks in each region. In the North, that included extra-governmental Sharia (Islamic) courts, while in the South it included secret societies and gift giving. In the South, there was a "distinction between public and private" realities that did not exist in Britain. 'Indirect rule,' colonial governance through indigenous institutions, encouraged a "high degree of deceit and manipulation as to amount to training in subterfuge for anyone who had close experience of it."
According to Ellis, the origin of state corruption in its current form is illustrated by the career of Festus Okotie-Eboh. He needed to borrow large sums of money to achieve political and electoral success. Once in office, he used his position to acquire illegally the funds he needed to pay those debts and amass his own fortune. He pressured those dependant on him, and they in turn preyed on those subordinate to them. Corruption thereby came to infest the whole of Nigerian society.
Colonialism in Nigeria created an environment in which fraud allowed individuals to flourish, and the subsequent oil boom of the 1970's further enhanced a culture of fraud. From 1967-1977, oil revenues increased by 2,200 percent, but was managed with little transparency of sense of the public good by a military government that came to power through successive coups d'état. Yet, strong economic growth inspired many Nigerians to envision their country as on the cusp of superpowerhood, creating an ideology of "Nigerianism" that encouraged acquiescence to a culture of fraud.
In summary, Ellis argues that indirect rule by the British created new, and exacerbated old, frameworks of power that were susceptible to fraud. Following independence, Nigerian politics took on a life of trickle-down bribery and fraud that infected all levels of society. Finally, Nigerian oil reserves, national pride, and a culture of consumption led many Nigerians to seek out any means to reach their goals. The implication is that the Buhari administration's current crusade against corruption should keep this historical roots in mind as it seeks to root out the culture of corruption.