Rural Poverty in Sub-Saharan Africa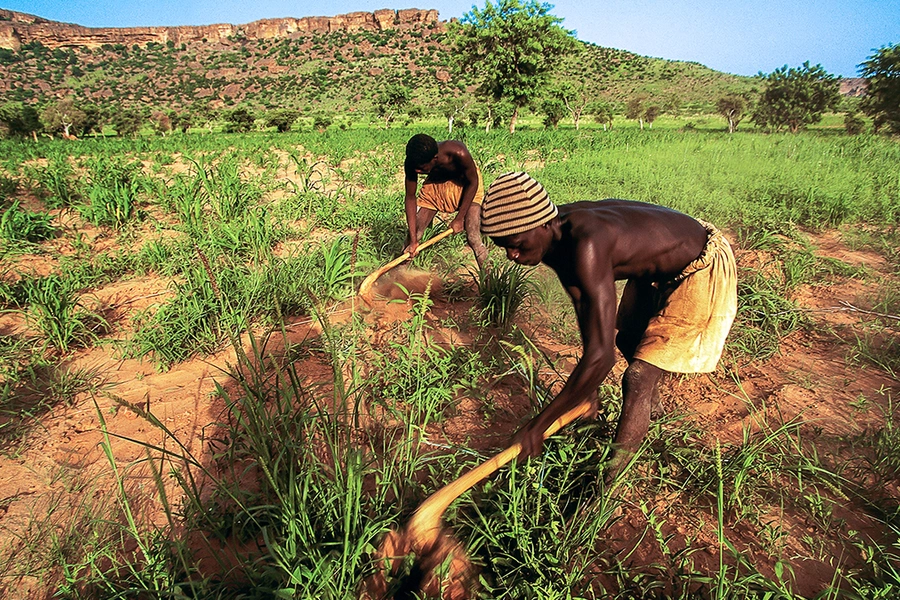 Perhaps for most in the developed world, the image of African poverty is a teeming urban slum, such as can be found in Lagos, Kinshasa, or Luanda. Yet, as Professor Leif Brottem discusses, rural poverty is more widespread and more extreme. He notes that by 2030, some nine out of ten of those living in extreme poverty will be sub-Saharan African, disproportionately rural residents of fragile states with weak institutions and often wracked with conflict.
With respect to the Sahel, Brottem makes the important point that many or most "villages" are not really villages in the sense of a fixed point on a map. Instead, what are called villages are "constellations of settlements…dispersed across large territories." Inhabitants across the Sahel survive through mobility, searching for agricultural land and pasturage, and moving frequently. Villages in the western sense do exist, often so designated by the colonial authorities as the lowest administrative unit. They still get most of whatever government or non-governmental organization (NGO) services are available.
Further complicating the picture, Brottem calls attention to "host-stranger relations," in which people with land loan farmland to newcomers who only rarely ever acquire security of tenure. They are outside the village structure, and often dispersed over a large area. This system worked in the past, but it is now stressed by high birthrates and fragile political arrangements. Such inhabitants are presumably especially vulnerable to becoming internally displaced in times of political insecurity.
Brottern's point of reference is primarily Mali, where he did field work. His discussion of village structure in Mali highlights how little most of us really know about rural life in sub-Saharan Africa. What we do know is the persistence—even the increase—of rural poverty.