Some Reasons for New Tensions Over Cambodia's Debt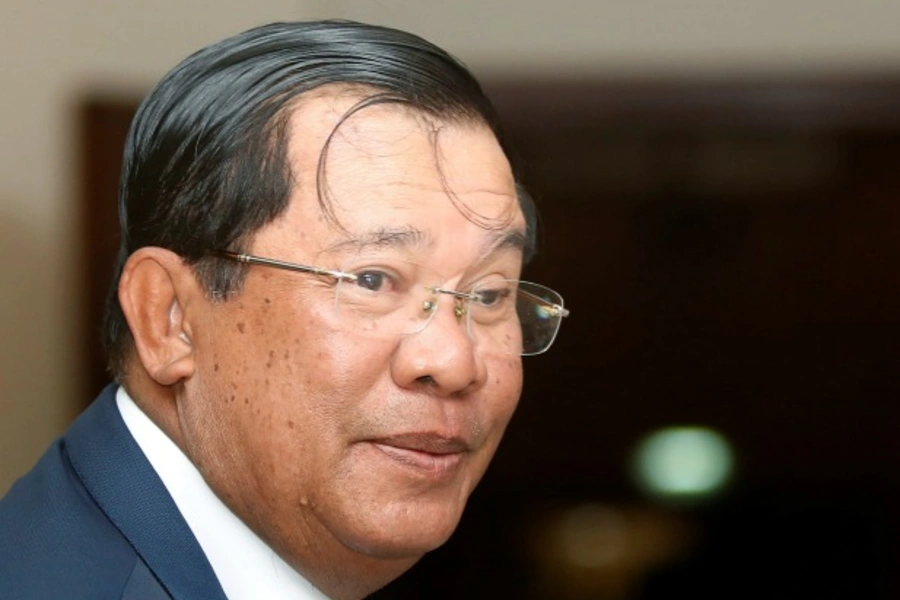 In recent months, the issue of Cambodia's Indochina War-era debt to the United States, for which the U.S. government still demands repayment, has resurfaced once again. A recent lengthy New York Times article outlines the current situation, which has also been covered by Southeast Asian media. The Cambodian government is asking Washington to forgive a loan made to the Lon Nol government to buy essential items, at a time when U.S. bombing and the growing civil war in Cambodia had driven large numbers of refugees into Phnom Penh. That loan, with interest, now comes to around a half a billion dollars. "We lack the legal authority to write off debts for countries that are able but unwilling to pay," Jay Raman, a spokesman for the United States Embassy in Phnom Penh, said in an email last month, according to the Times article. "These legal authorities do not change from one administration to the next, absent an action from Congress."
The dispute over whether Cambodia should pay has lingered for years. Now, the Cambodian government has, since the inauguration of the new U.S. president, highlighted some of the difficult moral and ethical issues related to asking for the debt repayment. According to Asia Times, Prime Minister Hun Sen has publicly called on the new U.S. president to cancel the debt. Prime Minister Hun Sen has highlighted the fact that unexploded U.S. bombs still are common in the countryside, while Hun Sen has spoken several times in recent months about Cambodia's unwillingness to pay. He noted, according to Al Jazeera, "I have not sent an official letter to Trump asking him to cancel the debt … They brought bombs and dropped them on Cambodia and [now] demand Cambodian people to pay," said Cambodian Prime Minister Hun Sen early this month.
But one aspect of the debt issue has gone mostly unnoticed, although it has been mentioned by Sophal Ear, an expert on Cambodia at Occidental College. He told the Times that, for Hun Sen, focusing on the issue of the war debt "deflects attention from what's happening now in Cambodia and puts the limelight on Cambodia the victim." As I noted, there are a wide range of legal and moral arguments about whether or not Cambodia should repay its debts---the debts were incurred after massive U.S. bombing of the country, making it seem highly morally wrong to some for Washington to ask a poor nation for debt repayment; but, international law still holds that countries should pay their debts.
But, as Sophal Ear alludes to, "what's happening now" in Cambodia is that longtime prime minister Hun Sen's government has gotten increasingly authoritarian in the past two years, as 2017 and 2018 elections loom. And Hun Sen appears to be potentially using the U.S. debt issue as a way to rally his base and reduce attention on his increasingly authoritarian style.
In the past two years, Hun Sen, who long has run a quasi-authoritarian government, has taken some of his most extreme measures against critics. His government removed opposition leader Kem Sokha from his role as minority leader in the parliament, he has launched a wide crackdown on rights activists and civil society leaders, according to numerous human rights groups, and he has said he might seize the property of former opposition leader Sam Rainsy. The prime minister has overseen attempts by parliament to pass new legislation that would essentially make it easier to keep opposition lawmakers from participating in politics.
A group of Southeast Asian parliamentarians, noting that growing climate of oppression in Cambodia, released an analysis of the situation last month. According to the Phnom Penh Post:
"A scathing report by a group of ASEAN parliamentarians yesterday called recent changes to the Law on Political Parties and judicial harassment of opposition lawmakers part of a "systematic dismantling of democracy", creating a "dark shadow" over Cambodian society ahead of June commune elections.

 

Titled Death Knell for Democracy, the report describes the sustained use of a partisan judiciary and National Assembly by the government in a bid to hobble the opposition in the wake of the "game changer" 2013 election, which saw a unified opposition make unprecedented gains."
Focusing on the debt issue, as Sophal Ear notes, further helps Hun Sen distract attention from the growing crackdown, and possibly play up a popular issue among Cambodians. With critical elections looming in the next two years, it is unlikely the prime minister will step back from his increasingly hard line approach.