South Asia Reads: February 6, 2020
The annual budget in India and Chinese investments in Pakistan were two major opportunities to reverse declining economic fortunes in South Asia. This week's articles explain how both fell short of expectations. Plus: climate refugees in Afghanistan, weightlifters in northeast India, and more.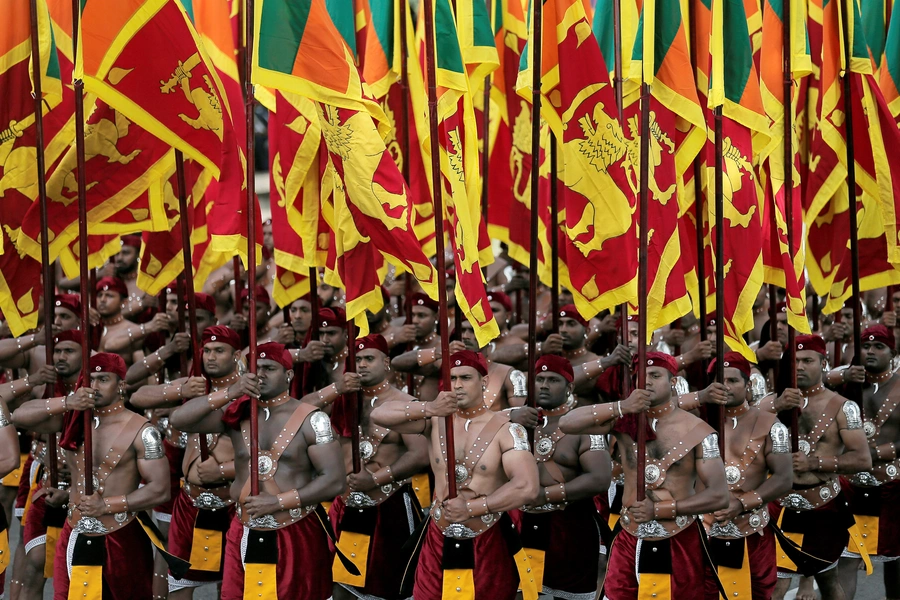 This is the second of our new South Asia Reads series on Asia Unbound, as we seek to cover South Asia from more angles, in addition to our regular posts.
India's budget announced, light on fiscal stimulus: The Modi government released its budget for the April 2020 to March 2021 fiscal year. This budget comes at a time of slowing growth and high unemployment, and it disappointed those who hoped the government would wield fiscal policy mightily to spark growth—although it simply may not have the revenue to do so. Tariff increases across a range of sectors hit at the same time the United States and India are trying to conclude a minimal trade package, following negotiations that have dragged on for months. The government's Economic Survey, released ahead of the budget, included an interesting chapter that goes beyond the "Ease of Doing Business" rankings of the World Bank by examining the gap between India's performance in the ranking and those of the "best-in-class" economies. For example, registering property in Mumbai takes sixty-eight days; in China, just nine; in New Zealand, two.
An overreliance on China leaves Pakistan adrift: The boom times of the China-Pakistan Economic Corridor have ended. China's massive investments in Pakistan led to much higher GDP growth, but also debt and trade deficits, leading Prime Minister Imran Khan to issue austerity measures. Now, as many major joint projects conclude, so too have the jobs—and the benefits expected from new infrastructure have been slow to materialize.
Afghan refugees, from conflict and climate change: In rural Afghanistan, water scarcity exacerbated by climate change and rising temperatures have driven residents from farms to refugee camps, layering another threat on top of decades of war. Women and girls are especially vulnerable in these situations, pulled out of school or forced into child marriages. The 2018 drought is officially over—as measured by weather, not hardship—and the United States may diminish its presence in Afghanistan, which could mean even less development aid for these camps.
Bangladesh agrees to educate Rohingya children: Many Rohingya living in refugee camps in Bangladesh feared losing their entire generation of young people if the government continued to deny them access to education out of a belief that schooling would create a "stay factor" and dissuade them from returning to Myanmar. Bangladesh will finally formally educate children with the Myanmar curriculum by harnessing the informal schools which sprung up in the camps. According to the UN, over 40 percent of the refugees who arrived were under the age of 12.
Concern for freedoms across the subcontinent: Human Rights Watch's annual global report on human rights examines the state of freedom of expression, association, and other civil liberties in South Asia. In the last year, the organization observed a number of concerning trends including governments detaining activists, cracking down on media outlets, and failing to prevent extremists from attacking minorities. Country-specific reports are available here: Afghanistan, Bhutan, Bangladesh, India, the Maldives, Nepal, Pakistan, and Sri Lanka.
The Maldives rejoins the Commonwealth: President Ibrahim Mohamed Solih of the Maldives, a progressive reformer, reversed the island nation's democratic backsliding after defeating the authoritarian former President Abdulla Yameen Abdul Gayoom in the 2018 election. These improvements were grounds for the Commonwealth to warmly readmit the Maldives on Saturday. Yameen had removed the Maldives from the Commonwealth in 2016 after the body of mainly former British colonies criticized his administration's human rights record.
Sri Lanka put on conflict watch list: Sri Lanka was the only Asian country to land on the International Crisis Group's Watch List 2020, a warning that the country is at risk of conflict this year. The group cited threats to rule of law, ethnic harmony, and war reconciliation following the 2019 election of President Gotabaya Rajapaksa as reasons for bestowing this undesirable distinction. It urged the European Union to apply pressure on the government to uphold the accountability agenda it agreed upon at the UN, and to review its aid programs, trade concessions, and counterterrorism assistance to Sri Lanka.
Can organic farming feed India? Zero budget natural farming (ZBNF) is a chemical-free approach to agriculture developed in southern India in the 1990s and adopted by over one hundred thousand peasant farmers. Rejecting high interest rates and the annual cycle of seed and fertilizer purchases in favor of concoctions of cow dung and locally available ingredients, ZBNF adherents aim to avoid the debt trap ensnaring millions of their peers. However, a new study in Nature questions whether this lower-yield strategy can produce enough food for India's booming population.
In a sports-obsessed state in northeast India, women weightlifters press forward: With the Tokyo Olympics a few months away, Mirabai Chanu, a champion weightlifter from the state of Manipur, has her eyes on the podium. She seeks to uphold several legacies at once—a lineage of women weightlifter pioneers in Manipur, which includes her coach, as well as the traditions of sports and female empowerment in her native state.