Swift Response to Open Letter Alleging Gender-Based Corruption in Rwandan Cycling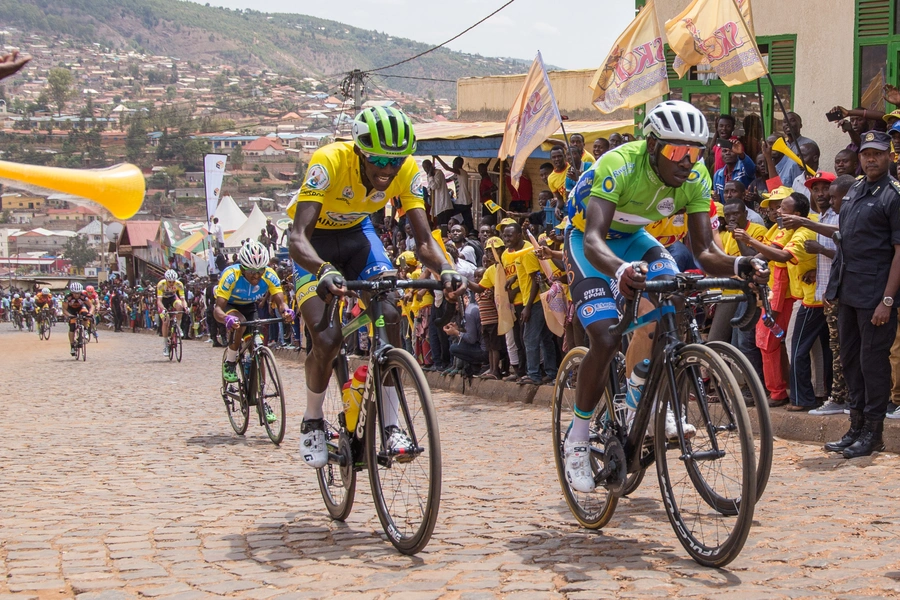 Neil Edwards is the volunteer intern for CFR's Africa Program in Washington, DC. He is a master's candidate at the School of International Service at American University and a returned Peace Corps Rwanda volunteer.
In an open letter published on December 4, the former coach of Team Rwanda cycling accused the Rwanda Cycling Federation president, Aimable Bayingana, of corruption and ignoring sexual misconduct against female riders. On December 7, Bayingana, along with some executive members of the federation, resigned. Their resignations occurred alongside an investigation by the Rwanda Investigation Bureau and a promise by the Rwandan Sports Ministry to impose a new policy against sexual abuse that will apply to sports nationwide.
Cycling is one of the most popular sports in Rwanda. The nation has hosted the Tour du Rwanda every year since 1998, drawing huge crowds in the process. Team Rwanda Cycling was founded as part of an effort to rebuild the country and restore relations among its people after the genocide. One of its founders, Adrien Niyonshuti, qualified for the 2012 and 2016 Olympic Games in London and Rio, bearing the flag at the opening ceremony for Rwanda at both events. The former coach who wrote the open letter is cyclist Jonathan Boyer. The first American to participate in the Tour de France, he played a pivotal role in developing the cycling program in Rwanda. 
Rwanda prides itself on its measures toward gender equality, including having the world's leading female representation in the legislature at 62 percent—three times the world average. Additionally, women make up half of the cabinet and supreme court. However, according to a survey by Transparency International, around half of respondents believe that gender-based corruption, which includes but is not limited to gender bias and sexual harassment, exists in the workplace. Five percent of respondents reported personally experiencing gender-based corruption, and 85 percent of those who reported personally experiencing gender-based corruption were women.
Still the resignations of senior members of the Rwandan Cycling Federation and the possibility of a new policy rollout by the Sports Ministry are positive steps toward correcting gender-based corruption in Rwanda. Continued pressure for reform coupled with policy initiatives from the Rwandan government set a standard of inclusion in the workplace and an expansion of the country's already impressive anti-corruption measures.