Thailand's Political Treadmill Keeps Running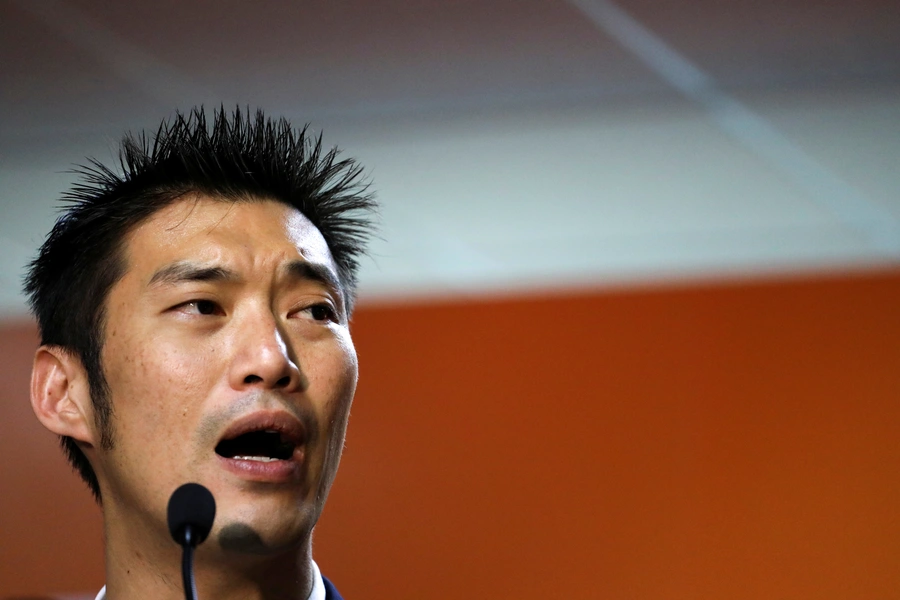 This week, Thailand's constitutional court found Thailand's Future Forward Party, one of the two most prominent opposition parties, not guilty of conspiring to overthrow the monarchy. This verdict kept Future Forward from being disbanded—for now.
The evidence against Future Forward was, shall we say, slight. The case that it was trying to overthrow the monarchy was based in part on bizarre, interpretive readings of Future Forward's party platform and even its logo, mixed in with a stew of allegations about some Future Forward members' comments on Facebook and other platforms.
But the court's decision does not put Future Forward in the clear. Far from it. Its leader, Thanathorn Juangroonruangkit, poses the clearest challenge to the ruling Palang Pracharat party and to the military. There are more than twenty cases still pending against Future Forward, including a major case that came before the Election Commission and now heads to the constitutional court. If recent history holds, the party will eventually be banned somehow.
So, Thailand's treadmill will continue running in place. If Future Forward is eventually banned, public frustration will continue to mount, especially among the young.
The military and its allies appear to be using a strategy against Future Forward that they have utilized since the early 2000s, against any parties that threatened the army. For more than a decade, the military's strategy against Puea Thai (and its predecessors in name), the other large opposition party, was to use the courts and bureaucratic agencies to harass and ban Puea Thai politicians or disband parties, while also courting some Puea Thai defectors, trying to entice them to break away and form a government with other, more pro-military parties.
After overseeing a post-coup rewrite of the Thai constitution in a way that, by shifting the electoral system, seemed to make it harder for any one major opposition force to emerge, the army probably thought it was in the clear. It only had to continue to deal with Puea Thai, an opponent whose power had been whittled over the years.
Yet Future Forward emerged from the election last year as a powerful force, and has more momentum as a locus of opposition than Puea Thai. Its strong electoral showing shocked the army and its proxy party. Future Forward's leader, Thanathorn, presents a more appealing face to many young voters than Puea Thai's leaders, tied to over a decade of political battling and inexorably linked to the Shinawatra family. In December, a leading Thai research organization, the Nida poll, found that a plurality of respondents thought Thanathorn was best suited to be prime minister, more so than the current prime minister, former coup leader Prayuth Chan-ocha. Future Forward has been able to put together large street rallies, on short notice.
And in some ways Future Forward is more willing to take on the army than Puea Thai (and its similar, predecessor parties) were. Future Forward has openly called for reforming the Royal Thai Army to make it a more professional body that operates under civilian rule and does not meddle in politics—which is what the Royal Thai Army really does best. Puea Thai and its predecessors focused more on placing party allies and Shinawatra allies in the top ranks of the military than trying to reform the Royal Thai Army. (However, in the run-up to the 2019 election, Puea Thai focused more on military reform, probably in part because Future Forward had made reform a theme, and the concept seemed popular with the public.)
The army and its party, Palang Pracharat, do not know any other strategies for dealing with opposition. So, it is highly likely that, via one of the court cases, Future Forward will be disbanded, and Thanathorn hit with more punishment than already has been levied against him. (He has been prevented from taking his seat in parliament in a different court case.) The military will hope that, with Future Forward blocked and perhaps even disbanded, public opinion will eventually sour on the party. Future Forward did lose a by-election in October, perhaps in part because the party could get nothing done in the current political climate. But the fact that, even as Puea Thai's star wanes, opposition to the military and its proxies has remained solid suggests that if Future Forward is destroyed, the vacuum left will be filled by another opposition force.