The Top Conflicts to Watch in 2019: Yemen
This year, a worsening of the humanitarian crisis in Yemen was included as a top tier priority in the Center for Preventive Action's annual Preventive Priorities Survey.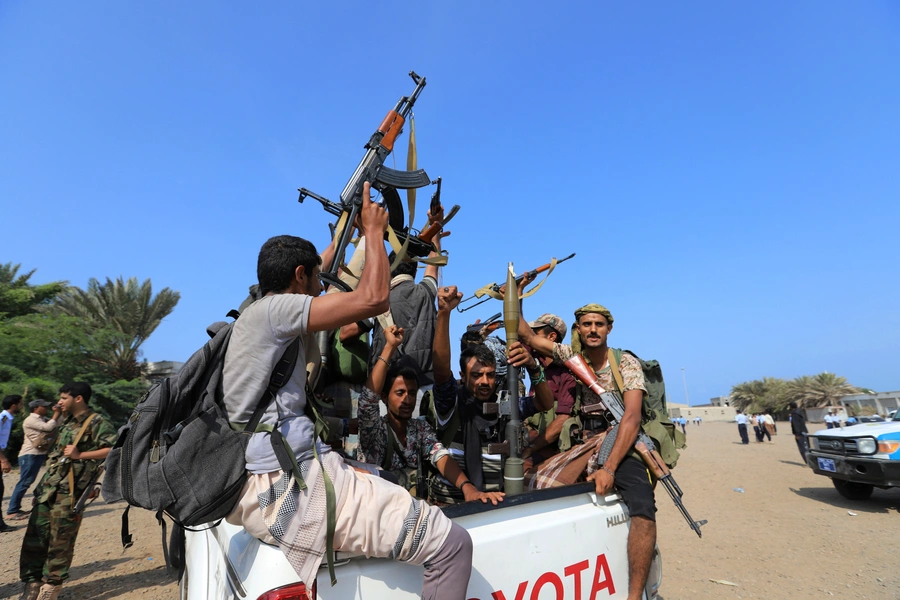 Of the thirty contingencies included in this year's Preventive Priorities Survey, a worsening of the humanitarian crisis in Yemen, exacerbated by ongoing foreign intervention in the civil war, was assessed as a top tier priority for the United States in 2019. The contingency was deemed highly likely to occur and, if it does, of having a moderate impact on U.S. interests.
Yemen has been embroiled in a civil war since 2014 when Houthi insurgents seized the capital city of Sana'a. With the intervention of regional powers in 2015, the conflict has evolved into a broader Shia-Sunni contest for power and has resulted in what UN Secretary-General Antonio Guterres called the "world's worst humanitarian crisis." The Houthi rebels allegedly receive arms support from Iran, while the Yemeni government is backed by a Saudi-led coalition, which includes military assistance in the form of intelligence sharing and logistical support from the United States.
UN Emergency Relief Coordinator Mark Lowcock has stated that humanitarian conditions in Yemen are worsening with almost twenty-five million (75 percent of the population) close to starvation. In December 2018, the UN brokered a ceasefire (the Stockholm Agreement) between Houthi representatives and the Yemeni government to redeploy forces outside Hodeidah and its ports, allowing humanitarian access to the country. However, both parties have accused the other of violating the agreement and carrying out attacks. UN Special Envoy for Yemen Martin Griffiths will update the UN Security Council on the status of the ceasefire and prospects for future peace talks later this week.
Although the United States has invested heavily in counterterrorism operations in Yemen since the bombing of the USS Cole in 2000, recent events have prompted a shift in U.S. policy. In the aftermath of the murder of Washington Post columnist Jamal Khasoggi in October 2018, Secretary of State Mike Pompeo and former Secretary of Defense James Mattis called for an end to hostilities and U.S. policymakers proposed legislation to end arms sales to the Saudi-led coalition. Following recent statements by President Donald J. Trump about U.S. military engagement in Syria—and the ensuing confusion over U.S. policy in the Middle East—Secretary Pompeo will travel to the region this week to discuss prospects for peace in Yemen with Oman, Saudi Arabia, and the United Arab Emirates.
The Preventive Priorities Survey was conducted in November 2018, and reflects the expert opinion of respondents at that time. As such, it should be viewed as a snapshot assessment. Recognizing this, CPA tracks ongoing conflicts, including the war in Yemen, with our Global Conflict Tracker.
View the full Preventive Priorities Survey to see which other contingencies were deemed top tier priorities for 2019.
About the Preventive Priorities Survey
Since 2008, the Council on Foreign Relations' Center for Preventive Action (CPA) has conducted an annual survey of foreign policy experts for their collective assessments on contingencies that represent the greatest risk to U.S. interests. This year, CPA began soliciting contingencies in October 2018, narrowing down a list of possible conflicts from nearly one thousand suggestions to thirty contingencies deemed likely and potentially harmful to U.S. interests. In early November, CPA sent the survey to over six thousand experts and received about five hundred responses. The survey results were scored according to their rankings and the contingencies were sorted into one of three preventive priority tiers (I, II, III) according to their placement on CPA's risk assessment matrix.