Toronto Shows What Better Police Training Looks Like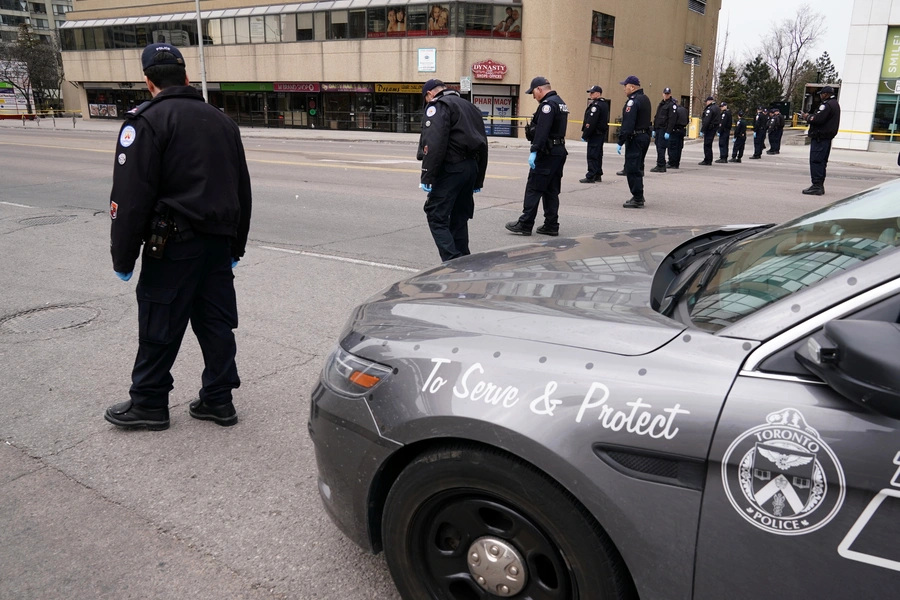 When Constable Ken Lam confronted Alek Minassian, suspected of driving through dozens of pedestrians on Yonge Street in Toronto on April 23, he had his gun drawn and sirens blaring. According to the New York Times, the constable successfully arrested Minassian without firing a shot. The constable turned off his siren so he could communicate with the suspect and, through body language, showed he was not in a rush and that he was not afraid, eventually holstering his own firearm. When Minassian claimed to have a gun in his pocket, the constable replied, "I don't care." He made it clear to the suspect that he would not be a party to suicide-by-cop. Shortly thereafter, Minassian gave himself up and Lam handcuffed him. 
Across Africa, citizens are very often alienated from the police and the security services, many of whom tend to be poorly trained, underpaid, and corrupt. Security service behavior toward civilians is often violent and brutish, resembling the policing of the colonial period. In the United States, suspicion of the police also runs deep, especially in minority communities. The #Blacklivesmatter movement calls attention to the large numbers of police shootings of black men. Police shootings of black Americans in the United States receive widespread media attention in Africa and reinforce Africans' own suspicion and distrust of law enforcement. In Africa and the United States there are regular calls for "better training" of police. Constable Lam's encounter with Minassian, the suspect of the horrific murder of ten people, shows what police training can accomplish. 
In his encounter with the suspect, Constable Lam followed de-escalation procedures for police instituted through regular training by the city Toronto. The relatively new training regimen was put in place partly in response to complaints about the lack of police restraint, especially when dealing with the mentally disturbed and minority communities. The Times reports that Lam would have received one day each year of de-escalation and mental health training, as do all of the city's police. The training is analyzed in detail by the New York Times. 
Lam says he was just doing his job and using his training. Thus far, he has declined requests for interviews. He has been in the police for seven years and is usually involved with managing traffic. There is no evidence in the media that he is part of an elite unit. Nevertheless, as against the horror of the Yonge Street carnage, the Canadian press and social media are praising Lam for his restraint and his courage, and his behavior is widely and favorably contrasted to the lack of restraint shown by police in the United States. The investigation of the Yonge Street carnage has only just begun, but thus far the Canadian authorities are not characterizing it as an act of terrorism.