Trump Ignores Latin America's Biggest Challenges
U.S. administration is coming out on the wrong side of anti-corruption and migration in the hemisphere, with potentially lasting consequences for U.S.-Latin American relations.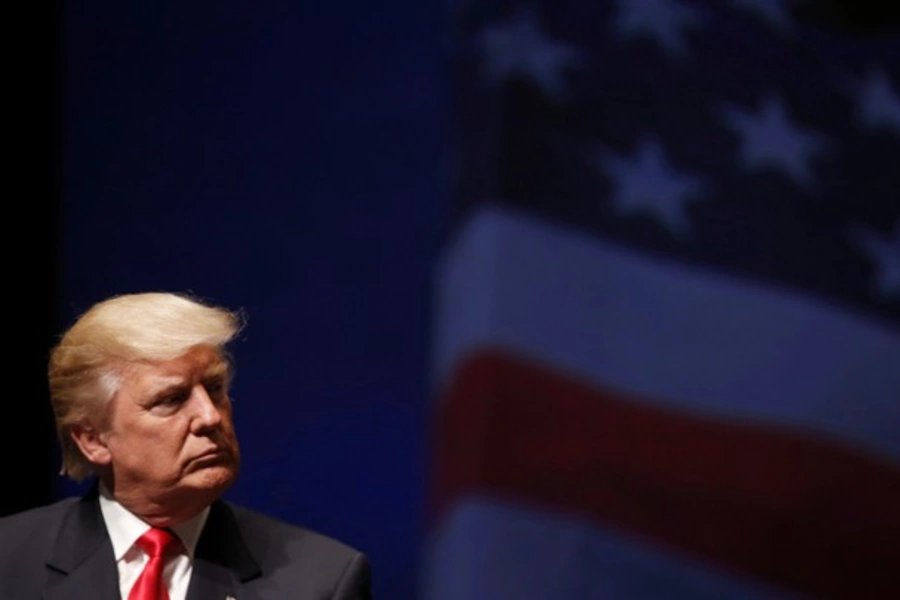 Migration and corruption are two of the biggest issues confronting Latin America today, challenging politics and societies and, in the case of the latter, engulfing governments themselves.
The administration of President Donald Trump has come out on the wrong side of both. It has also been disturbingly slow to appoint high-ranking officials focused on Latin America. By abdicating regional leadership, the U.S. risks potentially disastrous consequences not just for the effort to meet these hemispheric challenges, but also for U.S.-Latin America relations far beyond Trump's tenure.
Latin Americans are increasingly on the move, as millions flee violence, repression, drought, and abject poverty and seek a better life for themselves and their families. Since the start of the decade, more than a half-million Central Americans, most from the Northern Triangle countries of El Salvador, Guatemala, and Honduras, have fled. Nicaraguans are now joining the exodus, driven by the increasingly repressive regime of President Daniel Ortega.
The exodus of Venezuelans is overwhelming the region. An estimated 2.3 million have left in the last five years, and this already full-blown refugee crisis is getting worse. The United Nations High Commissioner for Refugees (UNHCR) estimates that 5,000 leave daily; at this rate, another million or so will leave in the next six months.
Despite the financial, social and political costs, Latin American countries by and large have met these desperate people with compassion. Colombia has given temporary residency to some 450,000 Venezuelans, Brazil has ramped up support in its border states, and Uruguay and Argentina loosened visa requirements.
The United States, however, has turned its back. It has cut annual asylum spots to a record low of 30,000, fewer than the number of applicants from Venezuela alone. All told, it has offered just over $100 million in aid for UN efforts and those nations taking in these refugees — far less than the billions needed.  
For Central Americans, the U.S. line has been even harder. New Department of Justice guidelines decree that the threats of gang violence and domestic abuse no longer count among reasonable fears of persecution, disqualifying tens of thousands from claiming asylum. After the courts stopped the forcible separation of asylum-seeking families under the administration's "zero tolerance policy," it proposed regulations that would allow longer-term detention. It also ordered the departure of an additional 200,000 Salvadorans next September, ending their nearly 20 years of Temporary Protected Status, and 90,000 Hondurans at the start of 2020.
The fight against corruption has been another recent defining force in Latin America. Aided by a greater access to information and a freer press, journalists, reformers, prosecutors and ordinary citizens have been uncovering and pushing back against blatant malfeasance. In Brazil, this crusade has led to charges against well over a hundred high-ranking politicians and business leaders, and record fines for misbehaving corporations. In Guatemala and Peru, it precipitated the downfall of two presidents. In Argentina, it may threaten the political comeback of former president Cristina Kirchner. Voter anger over corruption is shaping elections, including last July's historic victory by Mexico's Andres Manuel Lopez Obrador, and opening space for perceived outsiders more broadly.
The U.S. government has long supported this fight against graft. The State Department has funded police professionalization, judicial reform and institution building. The Department of Justice has worked closely with the region's prosecutors to build cases and to train lawyers and judges. And the U.S. has championed international bodies such as the UN-backed International Commission Against Impunity in Guatemala (CICIG) and OAS-sponsored Mission to Support the Fight against Corruption and Impunity in Honduras (MACCIH). Over more than a decade of work, CICIG has investigated money laundering, extortion and murder, and pushed forward reforms to Guatemala's criminal justice system. The newer Honduran MACCIH's investigations have spurred high-profile indictments and convictions on influence peddling, embezzlement, money laundering and fraud.
Yet now, as Guatemala's President Jimmy Morales is trying to kick out CICIG's Colombian-born commissioner and end the commission's mandate, the U.S. has been silent. When army vehicles threateningly lined the streets outside the commission's headquarters, Secretary of State Michael Pompeo tweeted, "We greatly appreciate Guatemala's efforts in counternarcotics and security." At the UN, when European nations, Canada and Secretary-General Antonio Guterres expressed their concern, U.S. Ambassador Nikki Haley said little.
In Guatemala thousands of students, farmers, and religious leaders have filled the streets to push back against Morales's power grab, as has the Constitutional Court. Still, U.S. aloofness may doom one of the region's most successful corruption-fighting entities and institution-building efforts. This will make it all the harder for local anti-corruption reformers. And this posture casts the U.S. in an unflattering light, putting it on the side of might rather than right.
U.S.-Latin American relations have always had their tensions. The region's governments are often apprehensive of U.S. actions, and, justifiable or not, criticisms play well politically. But despite the often reflexive scolding of U.S. overreach, Latin Americans also look up to the United States and its ideals. The U.S. has been a refuge for those fleeing dictators, natural disasters and poverty; it is a place where millions of talented but unconnected individuals have created a better life for themselves. In its finer moments, the U.S. government has stood up for human rights and democracy. And it has fought with many countries in the region against organized crime and to establish stronger rule of law.
Yet polls show that the goodwill Latin Americans have felt toward their northern neighbor is faltering. The U.S.'s tough migration stance and pullback on anti-corruption, among other issues, are diminishing its standing throughout the hemisphere. Where just three years ago two out of every three Latin Americans held a favorable view of the United States, today fewer than half do.
This comes at a time when China is making a bigger financial and commercial push into the region, offering an alternative to U.S. trade and investment. Moreover, the region is finally engaging on migration and corruption, adapting to being migrant-receiving countries themselves and working to weed out bent officials. Yet when Latin America looks north for help and advice, there is little support. Not only is the U.S. turn away from long-held policies undermining the goal of a stable, prosperous and democratic Western Hemisphere. As its moral resonance on the continent fades, so also will support for U.S. leadership, in ways that will be hard to regain.