Water Hauling and Girls' Education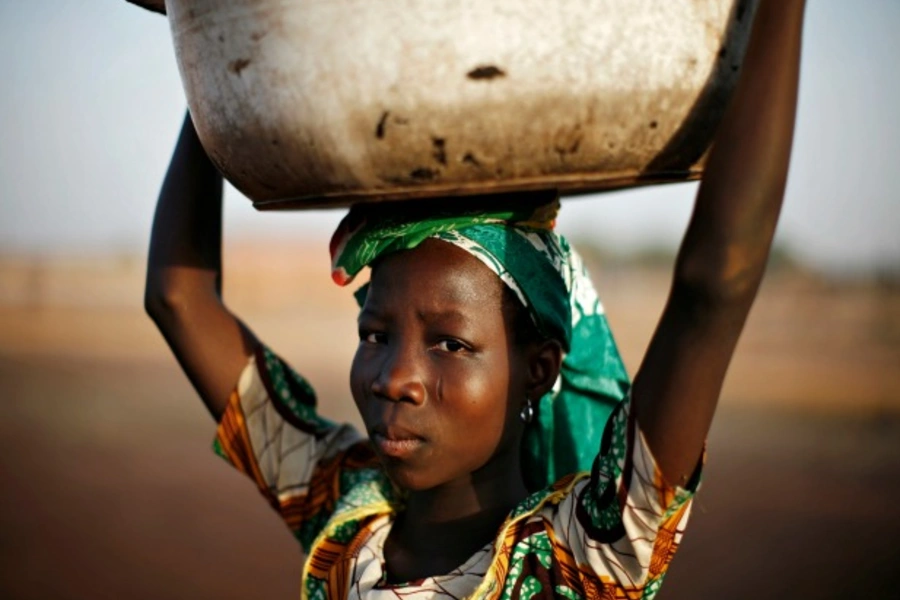 The power of girls' education in producing economic and social dividends has now been well-documented – indeed, it has come to be seen as one of the most potent vaccines against poverty and disease. The most recent UN Human Development Report found that "a mother's education level is more important to child survival than is household income. Projections also show that policy interventions have a greater impact in countries and regions where education outcomes are initially weaker. This has profound policy implications, potentially shifting the emphasis from efforts to boost household income to measures to improve girls' education." The report goes on to explain, "educated women tend to have fewer, healthier and better educated children; in many countries educated women also enjoy higher salaries than do uneducated workers." But 35 million girls remain out of school worldwide, according to the World Bank, nearly half of whom are in Sub-Saharan Africa.
A slew of explanations account for this absence--from cultural traditions to girls' responsibilities at home. Now, new research conducted  in Ghana by the World Bank sheds light on one crucial link: the time a girl has to spend fetching and hauling water is directly connected to her school attendance. This is especially the case in rural areas where distances to water sources are usually longer than they are in cities.
This new research, published in a World Bank report authored by Céline Nauges and Jon Strand, "indicate[s] that reducing by half the time to haul water would increase the proportion of girls aged 5-15 who attend school by 2.4 percentage points on average, with stronger impacts in rural than in urban communities." Another paper, set to be published in the coming months, similarly finds that both boys and girls go to school in higher numbers when it is easier to access water. The authors, Gayatri Koolwal and Dominique van de Walle, note that, "a one hour reduction in the time spent to walk to the water source increases girls' school enrollment rates by about 10 percentage points in Yemen, and by about 12 percentage points in Pakistan." Similar results have been found when it comes to the gathering of firewood.
Authors Nauges and Strand count their paper as among the first to document the significance of the relationship between the time required to fetch water and girls' attendance in school. They hope it will not be the last: "Our results should serve to help policy makers and donors in identifying, and quantifying, the potential and actual benefits of water infrastructure improvement in Ghana, and we believe, in the rest of Africa and beyond," write the paper's authors. Food for thought as policymakers develop the next round of Millennium Development Goals.