Weapons in the Sahel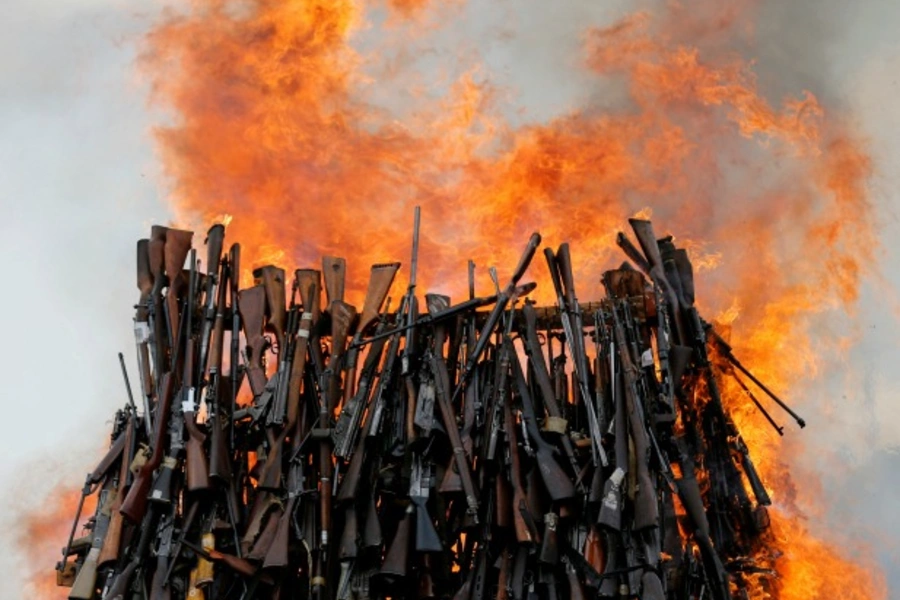 Conflict Armament Research, a UK organization that monitors armaments transfers and supply chains, has just published an important report, "Investigating Cross-Border Weapon Transfers in the Sahel." The report was funded by the UK Foreign and Commonwealth Office, the European Union, and the German Foreign Office. It carries the normal disclaimer that it does not reflect "the positions of the UK Government, the European Union, or the German Federal Foreign Office." More than fifty pages long, the report is thoroughly detailed. It is based on ten months of well-funded research with visits to Algeria, the Central African Republic, Chad, Lebanon, Libya, Mali, Niger, and Syria.
The report confirms that a flow of weapons from Libyan dictator Qaddafi's stockpiles after his fall played a major role in the Tuareg and Islamist insurgencies in Mali in 2012. That same stockpile supplied weapons systems that included man-portable air defense systems to insurgents throughout the Sahel region. But, the report documents that weapons flows since 2011 are no longer predominately from Libya. Instead, the weapons now come from African countries with weak control of their own weapons stockpiles, notably the Central African Republic and Ivory Coast. Sudan has also been an important source since 2015 of weapons used by insurgents in the Sahel. The report posits that the jihadist attacks in 2015 and 2016 on hotels and government installations specifically in Mali, Burkina Faso, and the Ivory Coast also included weapons from a common source in the Middle East, these Iraqi assault rifles and Chinese-manufactured weapons are also used by the Islamic State.
Conflict Armament Research's report does not address Nigeria or Boko Haram. During the period up to 2015 when Boko Haram was amassing territory in northeast Nigeria, there was speculation as to where it was getting its weapons. One hypothesis was that they were coming primarily from local stockpiles inadequately controlled by the Nigerian government. Conflict Armament Research's report shows a pattern that lends credibility to that hypothesis.