This Week in Markets and Democracy: Corruption in Honduras and an Election Timeline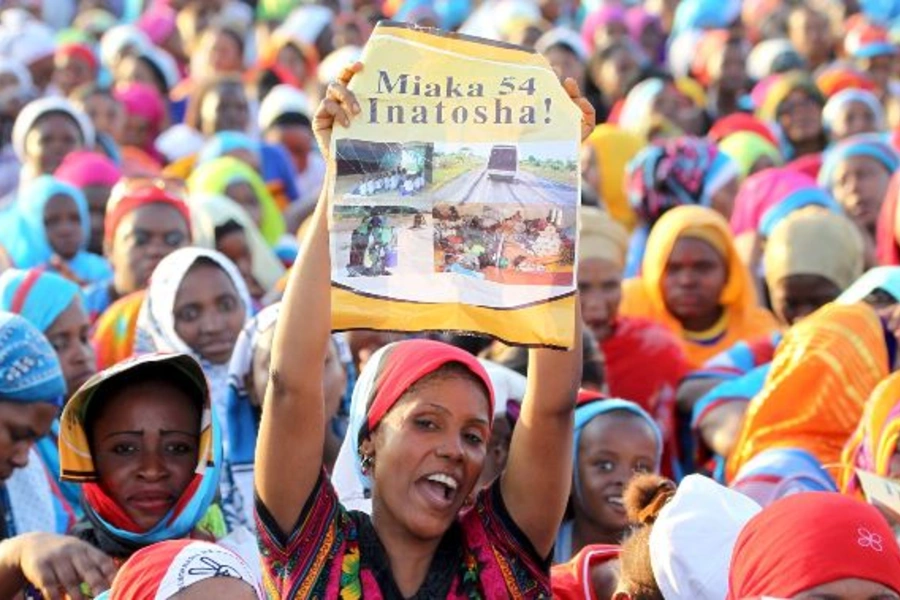 CFR's Civil Society, Markets, and Democracy (CSMD) Program highlights noteworthy events and articles each Friday in "This Week in Markets and Democracy." 
U.S. Acts on Honduran Corruption
Honduras faces widening corruption scandals. Troubles started last summer over allegations that public officials skimmed more than $200 million from the federal social  security program. President Juan Orlando Hernandez resisted civil society demands for his resignation, despite evidence linking the stolen funds to his political party. Last week the U.S. Department of Justice (DOJ) indicted former Honduran vice president Jaime Rosenthal, as well as his son and nephew (both former government ministers), accusing all three of  laundering drug trafficking proceeds through U.S. financial institutions. The U.S. Department of Treasury announced sanctions against the family's significant private sector holdings, including Banco Continental—one of Honduras' largest banks. This is the first time the Department of Treasury has used the Narcotics Kingpin Act (typically invoked against drug traffickers and their businesses) to sanction a bank outside the U.S.
Honduran regulators have forced Banco Continental's liquidation and seized control of the family's companies. Authorities have yet to announce their own investigation into the Rosenthals, one of the country's wealthiest and most politically connected families.
This contrasts to developments in Guatemala, where corruption investigations by the attorney general and UN-backed International Commission Against Impunity in Guatemala (CICIG) led to the fall of the president and vice president, among others. Honduras has refused the creation of its own CICIG, acquiescing only to an Organization of American States (OAS) mission to "advise and support" Honduran corruption investigations. This choice may take corruption investigations and prosecutions out of the hands of local authorities altogether, augmenting the role of the U.S. DOJ in enforcing Honduran justice.
Election Timeline
Four upcoming elections will have significant implications for political transitions and fragile democracies.
Argentina—October 25
On Sunday, Argentines will vote for their next president, ending twelve years of Kirchners in the Casa Rosada. Daniel Scioli, governor of the province of Buenos Aires and establishment candidate could win in the first round if he can both garner 40 percent of the votes and beat his nearest rival, Mauricio Macri of the Republican Proposal (PRO) by 10 percentage points (polls show him close). If he falls short, the final two candidates will compete again on November 22; each wooing the third contender, Sergio Massa, a former friend now foe of President Cristina Kirchner. International observers and many Argentines hope for economic change; whoever wins, reform will come slowly.
Tanzania, October 25
Unlike the elections unfolding in Rwanda and the Democratic Republic of Congo (DRC), in Tanzania President Jakaya Kikiwete will step down when his constitutionally mandated term ends on October 25. The two leading candidates are John Magufuli of the ruling party, Chama Cha Mapinduzi (CCM), and Edward Lowassa of opposition party Chadema. A clear difference between the two is their legacy on corruption: Magufuli is known for sacking officials guilty of bribery, while Lowassa resigned from his post as prime minister due to corruption accusations (he denies the charges). This week's elections are tightly contested. Citizens' concerns include high poverty and unemployment rates (at 65.6 percent and 11.7 percent, respectively), and overwhelming bureaucracy (Tanzania earned one of the lowest rankings in the 2015 World Bank's Doing Business Report for its complex and costly regulations). Still Tanzania remains a bright spot in sub-Saharan Africa, as the opposition has a solid chance of ending thirty-five years of one-party rule.
Turkey—November 1
Prime Minister Recep Tayyip Erdogan called next week's snap parliamentary elections last August to try and recover his Justice and Development (AKP) Party's June lost parliamentary majority. In the run-up he has catered to anti-Kurdish and nationalist sentiment,  launching airstrikes against Kurds in Syria and deepening ethnic tensions. Slowing growth, political instability, and rising ISIS-related violence has scared investors – some $6.6. billion fled Turkey's equity markets since the start of the election cycle in March 2014, and many Western allies and investors hope that the election forces Erdogan to form a coalition, checking his power and reigniting the economy.
Myanmar—November 8
In three weeks Myanmar is expected to hold its first free election in over twenty-five years. The country officially adopted a nominally civilian government in 2011, though military vote rigging brought in former commander Thein Sein as president. In next month's parliamentary election, the opposition National League for Democracy (NLD), led by Nobel Prize-winning Aung San Suu Kyi, hopes to gain enough seats to lead the coalition that will choose the next president. Pushing back, the military-led Union Solidarity and Development Party (USDP) has proposed to postpone the election date, disenfranchised millions of Myanmar nationals living outside the country from early voting, and effectively barred the Rohingya Muslim minority from the polls. With campaigns mired in religious discrimination and fraud allegations, Myanmar's elections are only a first step toward democracy.