What to Expect at the 2018 ITU Plenipotentiary Meeting
From October 29 to November 16, the International Telecommunication Union will hold its quadrennial plenipotentiary meeting in Dubai. Some of the topics up for discussion will prove controversial.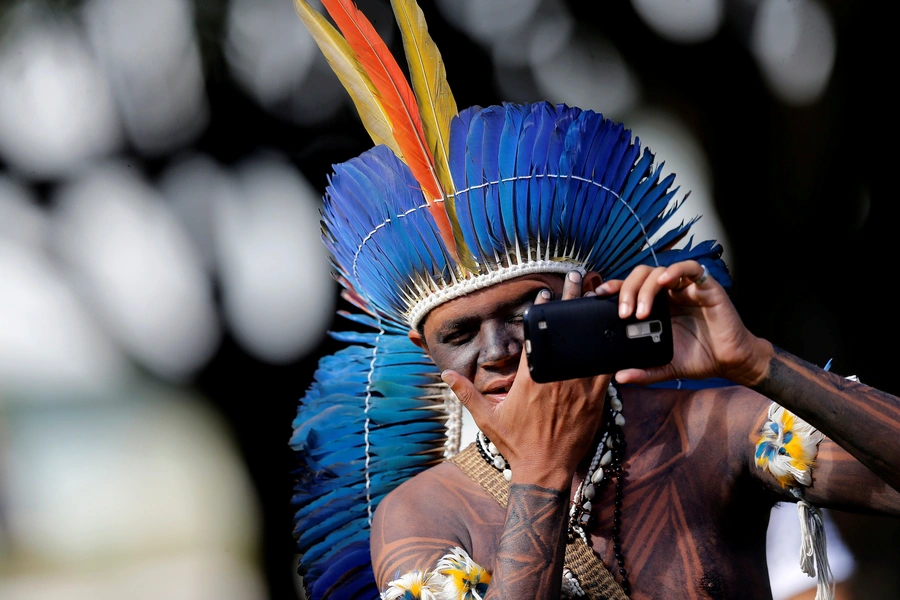 Dominique Lazanski has nearly twenty years of experience working in the internet industry. She is writing in a personal capacity and her views do not necessarily reflect those of her employer. 
Once every four years, the International Telecommunications Union (ITU) holds its plenipotentiary meeting, or plenipot for short. During the meeting, member states set the ITU's policies via resolutions, adopts four-year strategic and financial plans, and holds elections for senior management.
As a Net Politics contributor argued earlier this year, many countries look to the "ITU for guidance on navigating public policy challenges associated with digital technologies." That explains why tech issues beyond the ITU's core mandate, such as cryptocurrencies or artificial intelligence, often pop up for discussion. With plenipot beginning later this month, what can observers expect?
First, some background. The ITU is a UN agency whose mission is to enable the use of information and communication technologies (ICTs) and connect the world. Among its most important responsibilities is to coordinate the global allocation of spectrum and manage the space network systems database. The ITU and its members also develop technical standards for ICTs and work on capacity building programs in developing countries. However, with the advent of the internet and liberalization of telecommunications in 1980s, industry members chose to develop technical standards in more flexible venues, like the IETF and 3GPP, and capacity building programs are focused on public-private partnerships.
Based on regional preparatory meetings that take place before the plenipot, there will be at least six important issues to watch during the three weeks in Dubai:
The internet. A perennial hot topic given the cleavage between countries that want more control over it (e.g. Russia, Central Asian states, Arab countries) and those that advocate the multistakeholder model (e.g. Europe, North America, Japan, Australia, New Zealand). Russia and Arab countries will likely propose that an existing ITU working group on internet issues be given the mandate to issue binding recommendations to member states. Europe and others are expected to fiercely oppose the move, and counter with proposals to bring more non-government stakeholders into the ITU's internet-related work.
Over-The-Top services (e.g. Netflix, YouTube, Spotify, IPTV). Russia, Central Asia, Africa and Arab states will submit nearly identical proposals on a resolution that seeks to expand the ITU's remit into competition law and network neutrality, traditionally the purview of national regulators. Europe's proposals focuses on, among other things, sharing experiences and fostering cooperation with respect to challenges associated with OTT services.
Mobile money. African countries will propose a new resolution on financial services inclusion that will focus on the development of global standards, regulations and guidelines on mobile money.  
Cybersecurity. African and Arab states want other member states to endorse the security standards that stem from an ITU study group, attended primarily by delegates from China, Korea and a handful of other states, which issues recommendations on security. Europe will propose language to focus on education, awareness raising, skills and capacity building with a focus on the roles played by governments, the private sector and technical community. Cybersecurity discussions within the ITU are always controversial, and this one is likely to be no exception. There's always the likelihood that some countries will call for a cybersecurity treaty, as Russia has elsewhere.
Artificial intelligence. The Arab region will propose a new resolution entitled "AI for Sustainable Development," which would give the ITU a remit for AI standards, capacity building, investment and best practices.
International Telecommunication Regulations (ITRs). In December 2012, the ITU held the World Conference on International Telecommunications (WCIT) to revise the ITRs, which aims to facilitate international telecommunications interoperability. A debate over the control of the internet featured prominently, and a number of countries, namely in the West, refused to sign the revised treaty. Some countries, including Russia and China, want another WCIT. Although that seems unlikely, the discussion at plenipot will likely get heated.
Across all six of these issues, there is a clear constituency seeking to expand the ITU's mandate, and in some cases to turn it into a global quasi-regulator in areas that are already regulated on a national or regional level. For example, mobile money services are regulated at the national level in the markets in which they operate by the respective telecommunications and banking regulators in those markets. This could create duplicate and confusing regulation, not to mention that the ITU has little expertise with respect to financial services.
Some could simply dismiss the ITU's work as unimportant, but many countries, particularly in the developing world, adopt ITU recommendations and other outputs into their legal and regulatory frameworks.
The ITU has a critical role to play in connecting the 4 billion people who are still unconnected to telecommunications and the internet. Hopefully the ITU doesn't get distracted with ancillary and controversial issues that could divert it from its core mandate.