Will Duterte Serve Another Term?
Duterte, or his successor, will likely continue the Philippines' democratic regression.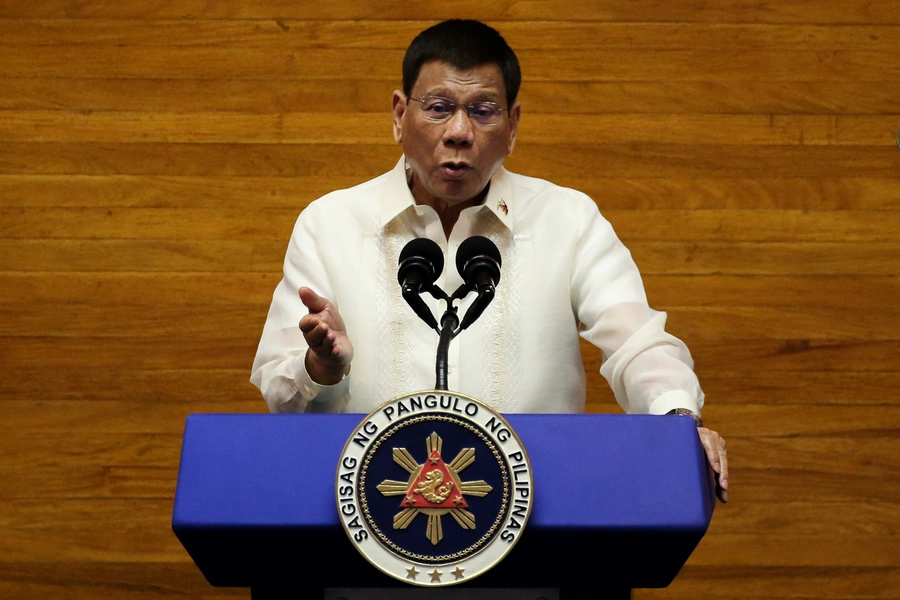 Rodrigo Duterte won the Philippine presidency in 2016 in some part because he promised to battle the country's traditional elites and disregard norms and institutions. The macho and foul-mouthed former mayor of the southern city of Davao, he appealed to some voters with his transgressive, straightforward, and charismatic political style.
With Duterte nearing the end of the one six-year term as president allowed by the Philippine constitution, which was crafted after the Marcos dictatorship to prevent another autocrat from seizing multiple terms, it is perhaps unsurprising that many of the contenders to replace Duterte — contenders that could include Duterte himself — are likely to continue the Philippines' democratic regression. After all, Duterte's undemocratic and transgressive actions worked for him, and some of his potential successors are his close political allies, and thus see how Duterte built his popularity.
Duterte seemed, until recently, like he was going to try to just stay in power himself, seeking to remain de facto president by running for the vice presidency next year on a ticket with one of his political allies. In early September, Duterte's PDP-Laban Party nominated him for the vice presidency. Then, in early October, Duterte publicly and surprisingly declared he would not seek the vice presidency.
However, given Duterte's history of wild statements, and of saying one thing and then backtracking on it soon after, he may well seek the vice presidency after all. (Reuters noted that "last-minute changes were still possible, as in 2015 when Duterte entered the presidential election race at the eleventh hour.")
For more on the regression of Philippine democracy, see my new Japan Times column.
This publication is part of the Diamonstein-Spielvogel Project on the Future of Democracy.