Women Around the World: This Week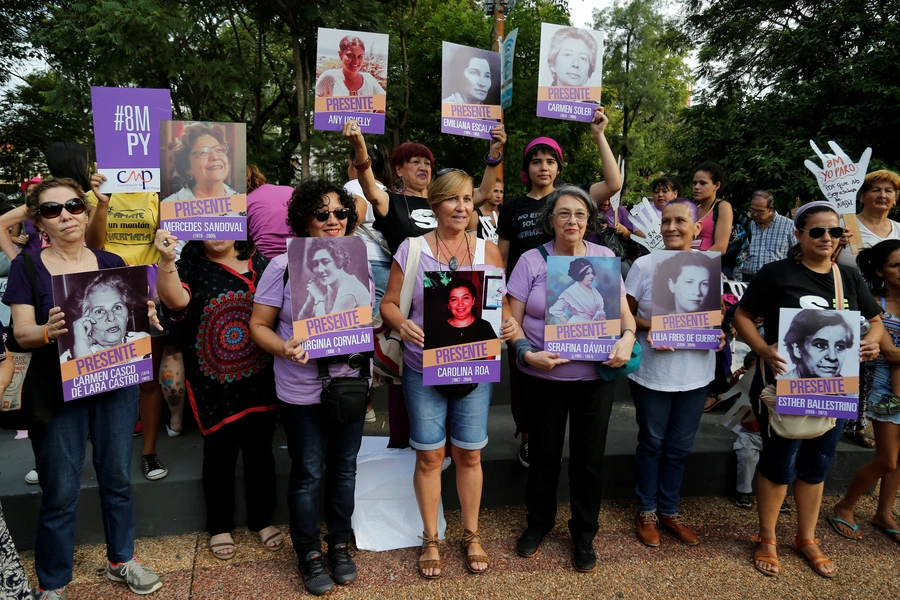 Welcome to "Women Around the World: This Week," a series that highlights noteworthy news related to women and U.S. foreign policy. This week's post, covering March 1 to March 9, was compiled with support from Alexandra Bro and Anne Connell.
Paraguay criminalizes femicide
The government of Paraguay enacted a new law that criminalizes femicide, obstetric violence, and online abuse against women. In addition, the law creates a standardized system to collect data on gender-based violence and provides support for survivors, including free legal assistance, skills training, and access to shelters. The measure aims to combat high rates of violence against women in Paraguay, including 49 femicides and over 13,000 reported cases of domestic violence last year—the highest rate on record. By adopting the new law, Paraguay joined seventeen other countries in Latin America and the Caribbean that have criminalized femicide. Notwithstanding these legal reforms, a wave of protests against gender-based violence has spread across the region, fueled by the global #MeToo movement, with protesters using hashtags #YoTambien and #NiUnaMas.
Iraq convicts women abetting ISIS
A court in Iraq sentenced fifteen women of Turkish nationality to death last week after they were found guilty of joining the self-proclaimed Islamic State group as brides of fighters. The women were convicted of a range of offenses, including illegally entering Iraq and providing the group with material aid and logistical support. They are among the 500 women initially detained in December on suspicion of being affiliated with militants. Recent analyses confirm the significant role some women play in sustaining ISIS and other extremist organizations, including by recruiting new members, raising the next generation of fighters, and, increasingly, serving as operational agents who can avoid detection by security forces.
Belgium issues conviction under "sexism law"
A Belgian court convicted a man this week for sexist comments made to a female police officer, the first conviction of its kind under the 2014 Belgian law criminalizing sexist actions in public spaces. The man, who told a female police officer questioning him for jaywalking that "being a police officer is not a job for women," was fined €3,000 and could face one month in prison. Belgium's legal code defines sexism as a gesture or action that is intended to express contempt or suggest that someone is inferior because of their gender. Belgium is not alone in taking legal measures against sexism and harassment: Portugal recently made verbal sexual abuse a crime, Peru passed a bill defining and penalizing harassment, and French lawmakers are currently considering a law to fine men for harassing women in public.