Women Around the World: Year in Review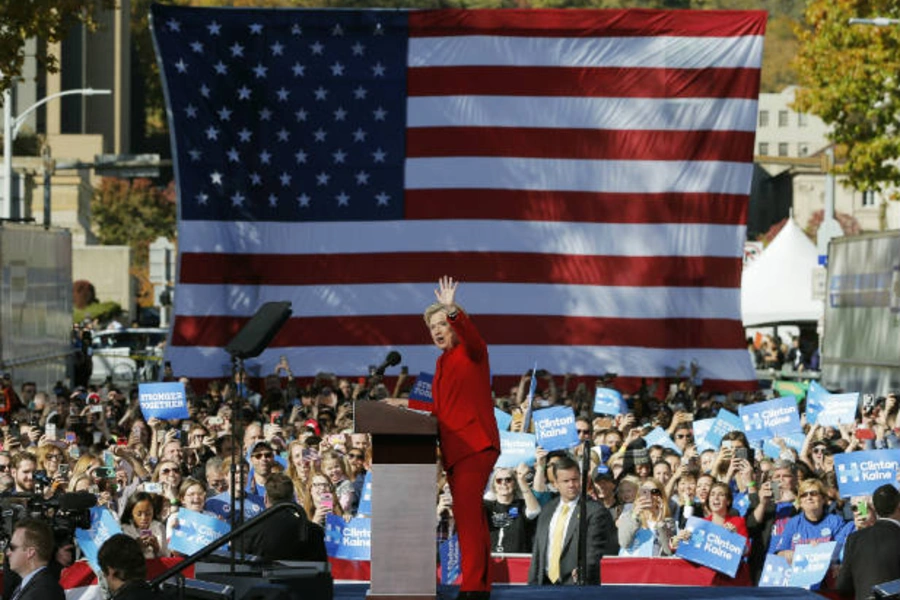 Welcome to a special edition of "Women Around the World: This Week," a series that highlights noteworthy news related to women and U.S. foreign policy. This week's post, highlighting 2016's most significant stories about the status and rights of women and girls globally, was compiled with support from Becky Allen and Anne Connell.
1. Women were off to the races. This year, several women made history by ascending to the highest levels of government: Tsai Ing-wen was sworn in as Taiwan's first female president following a landslide win in the country's January elections, Myanmar gained its first female leader as Aung San Suu Kyi became state counselor, and Theresa May became the second woman in history to be appointed prime minister of the UK. History was also made when former Secretary of State Hillary Clinton became the first woman to lead a major party ticket for the U.S. presidency, garnering the largest number of votes for any woman in American history. Secretary Clinton's loss, however, raised questions about the barriers that qualified women still face in competing for leadership positions, both in the U.S. and around the world: today, there are still only 22 female heads of state or government out of a total 193 UN member states.
2. Gender equality in the spotlight at the UN. Despite a record number of women candidates in the 2016 race for secretary-general, the proverbial glass ceiling remains intact at the United Nations, with Portuguese politician and UNHCR veteran Antonio Guterres assuming office as the world's top diplomat. Guterres has long championed gender parity in leadership, however, and promised to prioritize this issue within the ranks of the UN, beginning his term by appointing three women to top posts.
3. Global migration crisis grows. In September, the United Nations General Assembly hosted its first high-level summit to address the growing refugee and migrant crisis that has now displaced more than sixty-five million. The majority of the over 1 million refugees and migrants entering the EU came from Syria, and over half are now women and children, a demographic trend that emerged in 2016. Reports confirm that women and girls fleeing Syria and Iraq face grave risks—including an increased risk of sexual violence and abuse—and foreign governments and aid organizations continue to struggle to remedy overcrowded shelters, food insecurity, and lack of access to health and educational services.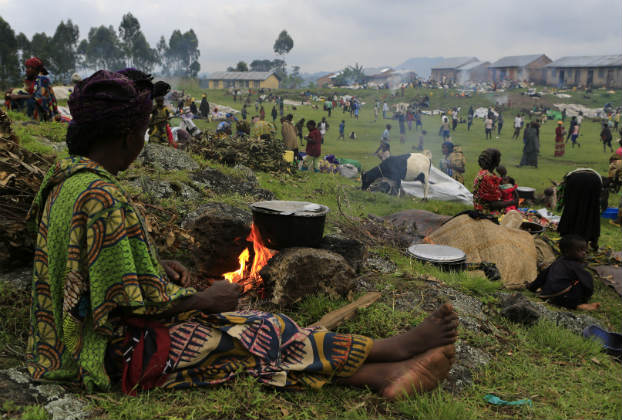 4. Historic ICC conviction for rape in wartime. In its first ever conviction for sexual violence as a war crime, the International Criminal Court sentenced Jean-Pierre Bemba to eighteen years in prison. The former vice president of the Democratic Republic of the Congo was arrested and tried for murder, looting, and rape committed by soldiers under his command in the Central African Republic between 2002 and 2003. While smaller UN tribunals for war crimes in the former Yugoslavia and in Rwanda previously issued convictions for rape as a war crime and crime against humanity, the Bemba case establishes the strongest precedent to date for holding high-level commanders responsible for the actions of their soldiers.
5. Record-breaking elections in Iran. Women nearly doubled their numbers in Iran's parliament in the April 2016 elections, claiming seventeen seats. Although women still comprise only 6 percent of the 290-member parliament, women will outnumber religious leaders in Iran's parliament.
6. Women forge peace in Colombia. Women were on the frontlines of the Colombian peace process, serving as negotiators in both parties during talks and leading a gender sub-commission to ensure the inclusion of issues such as gender-based violence and women's political participation within the final accord. Despite the rejection of an early version of the deal in a public referendum, the role of women in forging Colombia's 2016 peace deal has been lauded as a model for gender mainstreaming in future peace processes.
7. Movement against gender-based violence in Argentina. In June, women's groups united under the hashtag #NiUnaMenos – "Not One Less"–following brutal attacks on three teenage girls. After a series of nationwide protests over the high prevalence of violence against women and girls, the government of Argentina announced a new National Plan for the Eradication of Violence Against Women.
8. African countries combat child marriage. In January, Zimbabwe ruled all forms of child marriage unconstitutional and raised the minimum age of marriage for boys and girls to eighteen. Gambia and Tanzania followed suit in July. And, while Nigeria has yet to enact national legislation against child marriage, it became the seventeenth country to join the African Union's campaign to end child marriage.
9. Zika virus threatens women's health. The Zika virus spread across Latin America and the Caribbean at the start of 2016, raising health concerns for reproductive-aged women. Zika, which medical experts believe to be linked to serious birth defects in newborns, renewed debates in several nations about regulations on reproductive rights and access to family planning services.
10. Congress moves legislation on Women, Peace, and Security. The U.S. House of Representatives took a historic step in passing the Women, Peace, and Security Act of 2016 (H.R. 5332), with bipartisan support in November. The legislation requires the United States to advance the participation of women in preventing and resolving conflicts, which evidence suggests is critical to U.S. foreign policy interests.