Women This Week: Climate Change Perpetuates Inequality for Women
Welcome to "Women Around the World: This Week," a series that highlights noteworthy news related to women and U.S. foreign policy. This week's post covers July 29 to August 4.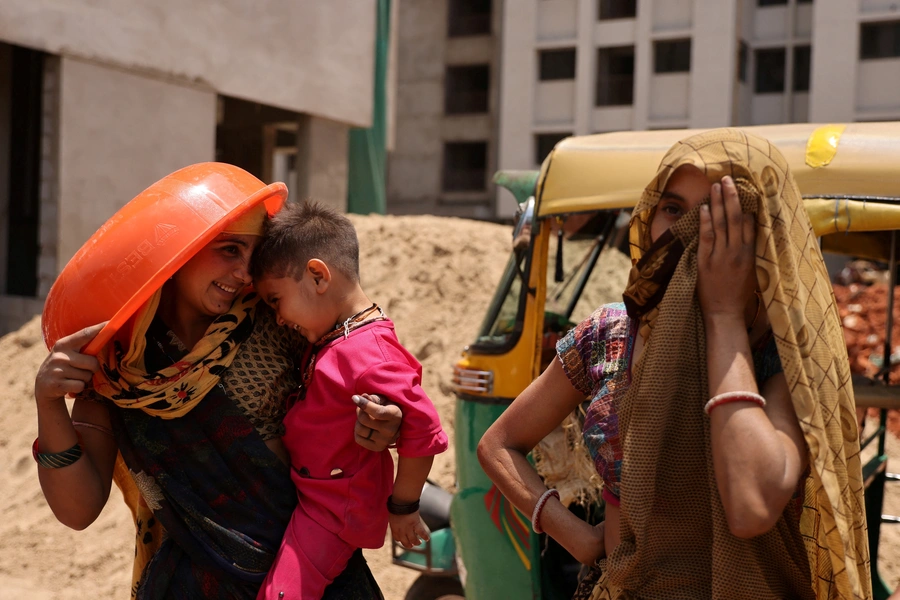 Women Workers Harmed from Heat  
A new report by the Adrienne Arsht-Rockefeller Foundation Resilience Center at the Atlantic Council (Arsht-Rock) has illustrated the disproportionate impact that extreme heat is having on women in the United States, India, and Nigeria. Project scholars estimate that $120 billion is currently being lost annually across the three countries due to the impact of extreme heat on women's paid labor; the study added that the losses could increase to up to $500 billion per year if no action is taken to mitigate climate change. In addition, Arsht-Rock reported that across the three countries, 204,000 women may die annually during hot years. Not only does heat worsen existing illness symptoms, but women are more susceptible to getting sicker as they often bear the 'double burden' of caring for their families in sickness. Kathy Baughman McLeod, Director of Arsht-Rock, summarized, "The number one thing pushing [women] back into poverty is the climate impacts of heat and floods." 
Criticism of New Israeli Law Ranking Sexual Assault Cases 
On Sunday, the Israeli Knesset passed a law by a vote of thirty-nine to seven that makes terrorist, nationalist, or racist motivations an aggravating factor in crimes of sexual harassment and sexual assault. Although backed by right-wing lawmakers, this law was passed with bipartisan support to address the "growing phenomenon of nationalist terrorism" in Israel and the occupied West Bank. Those accused of these crimes will now face punishments that are twice what they are for sexual harassment and sexual assault that take place without these aggravating factors. Women's groups are criticizing the legislation because they believe it creates differing ranks of severity for these crimes. Additionally, many fear that Palestinian citizens of Israel may be disproportionately penalized if accused of these crimes. Hadash-Ta'al MK Aida Touma-Sliman, a former head of the Knesset's Women's Status Committee, told the Knesset: "Do not punish according to hierarchies and classifications" and added that sexual assailants are "despicable" and should be judged based on the crime, not their identity. 
A Wave of #MeToo Accusations in Taiwan 
In the past two months, Tawain—considered to be one of the most gender-egalitarian places in Asia—has experienced an onslaught of over 100 #MeToo accusations from a range of political, academic, musical, and artistic social circles. Dozens of women came forward after Chen Chien-jou, a staff member for Taiwan's Democratic Progressive Party, accused a film director of groping her and making unwanted sexual advances. Allegations also increased after a Netflix show called Wave Makers was released, which depicts staffers working on a political campaign who experience sexual harassment. Sabrina Lim, a Taipei city councilor, described the wave as "an outbreak of hives." In response to these daily allegations, Taiwan's first female President, Tsai Ing-Wen, issued an apology, and legislators used a special session to amend the three existing laws that govern sexual harassment in the workplace, schools, and outside areas. Now, employers can now be fined up to 1 million New Taiwan Dollars ($31,680) if they fail to address sexual harassment complaints, and it is illegal for educators to have a romantic relationship with students under the age of eighteen. Financial and other penalties for sexual harassment have also been increased.