Women This Week: Women March Worldwide
Welcome to "Women Around the World: This Week," a series that highlights noteworthy news related to women and U.S. foreign policy. This week's post, covering January 12 to January 19, was compiled with support from Rebecca Turkington and Rebecca Hughes.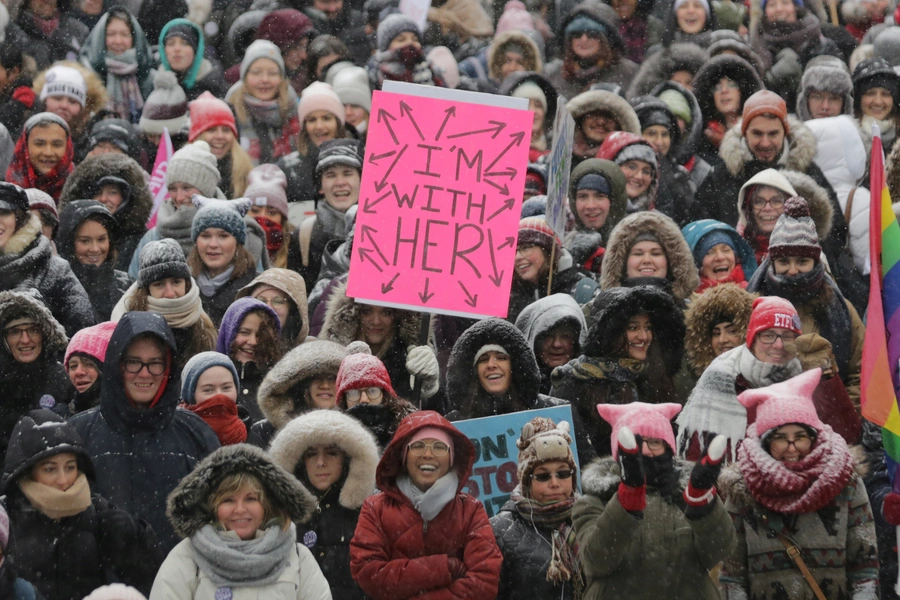 Women's Marches Celebrate Progress
For the third year in a row, hundreds of thousands of women turned out in cities around the world for the Women's March. Despite smaller crowds than in years past, marchers in the United States celebrated recent gains for women, including a record number of women elected to Congress. Marches were planned in 30 countries around the globe, with an overarching theme of ending violence against women, though each march took on local issues as well, from austerity policies in the UK to domestic abuse in Jamacia. Researchers estimate that up to 1,000,000 women participated around the world, demonstrating a sustained level of activism since the first Women's March took place in 2017, which triggered a wave of women's activism globally.
#MeToo Expands in Korea
The #MeToo movement continues to spread across Asia, last week gaining new traction in South Korea as prominent sports figures went public with allegations of assault. Speed skater and two-time Olympic gold medalist Shim Suk-hee made headlines when she came forward accusing her former coach of rape. The press inspired a former Judo athlete to share her own story of abuse by her high school coach, marking some of the first cases to emerge from the sports community. In another victory last week, a Korean court ruled that filmmaker Kim Ki-duk was guilty of physical assault, following accusations by several actresses. The #MeToo movement has been active in South Korea since 2018, with President Moon stating his support and committing to stronger penalties for sexual harassment. 
New Gender-Based Violence Centers in Rwanda
This week, Rwanda's government stepped up its efforts to combat gender-based violence, expanding its national network of Isange One Stop Centers from thirty to five hundred. The centers provide survivors of gender-based violence with medical and psychological support as well as legal assistance. The government hopes that the increase in centers will reduce delays in treatment and criminal investigations. Though Rwanda is considered a leader in gender equality in some areas, boasting the highest proportion of women in parliament in the world, it has one of the highest rates of gender-based violence in Africa. In addition to multiplying the number of Isange Centers, the government also has supported public awareness campaigns to increase reporting on sexual harassment.