Symposium
The Future of Democracy Symposium
Monday and Tuesday,
April 8–9, 2019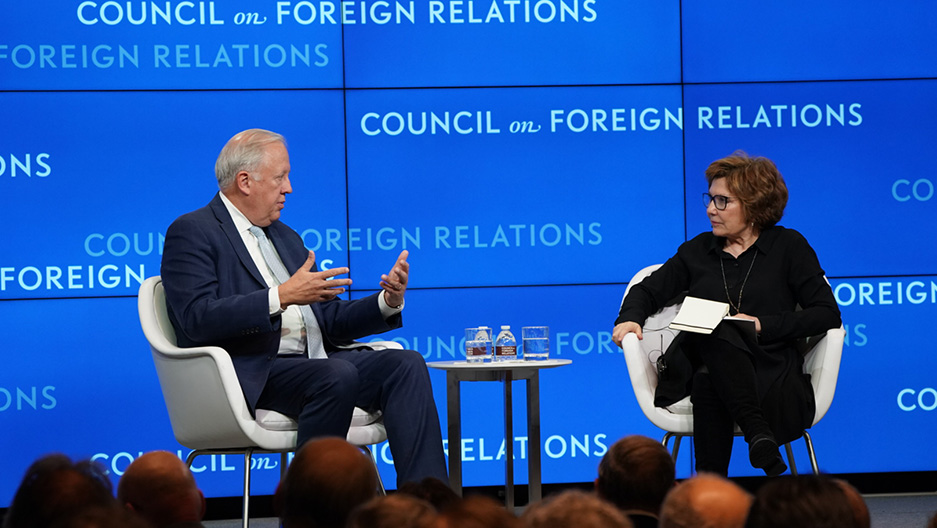 Speakers
Thomas Carothers
Senior Vice President for Studies, Carnegie Endowment for International Peace
J. Bradford DeLong
Professor of Economics, University of California, Berkeley
Senior Fellow for Africa Studies, Council on Foreign Relations
John B. Judis
Author, The Nationalist Revival: Trade, Immigration, and the Revolt Against Globalization and The Populist Explosion: How the Great Recession Transformed American and European Politics
Shanthi A. Kalathil
Senior Director, International Forum for Democratic Studies, National Endowment for Democracy
Senior Fellow for Southeast Asia, Council on Foreign Relations;
Author, A Great Place to Have a War: America in Laos and the Birth of a Military CIA; @JoshKurlantzick
Adrienne LeBas
Associate Professor, American University
Assistant Professor of International Political Economy, Johns Hopkins School of Advanced International Studies
Vice President, Deputy Director of Studies, and Nelson and David Rockefeller Senior Fellow for Latin America Studies, Council on Foreign Relations; @shannonkoneil
Catherine Rampell
Op-ed Columnist, Washington Post
Laura M. Rosenberger
Director and Senior Fellow, Alliance for Securing Democracy, German Marshall Fund of the United States
Ira A. Lipman Chair in Emerging Technologies and National Security and Director of the Digital and Cyberspace Policy Program, Council on Foreign Relations; Author, The Hacked World Order: How Nations Fight, Trade, Maneuver, and Manipulate in the Digital Age; @adschina
Thomas Shannon, Jr.
Senior International Policy Advisor, Arnold & Porter; former Undersecretary for Political Affairs, U.S. Department of State (2016-2018); former U.S. Ambassador to Brazil (2010-2013)
Dan Slater
Ronald and Eileen Weiser Professor of Emerging Democracies and Director, Weiser Center for Emerging Democracies, University of Michigan
Presiders
Deborah Amos
International Correspondent, NPR
John C. Bussey
Associate Editor, Wall Street Journal
Carol A. Giacomo
Editorial Board Member, New York Times
Gary Rosen
Editor, Weekend Review, Wall Street Journal
Vijay V. Vaitheeswaran
U.S. Business Editor, Economist
Introductory Remarks
Senior Vice President, Director of Studies, and Maurice R. Greenberg Chair, Council on Foreign Relations
The Future of Democracy symposium was held on April 9 and 10, 2019. The event convened CFR scholars and experts from think tanks and academic institutions to examine the state of democratic governments around the world, the roles of economics, identity, and technology in empowering or undermining democracy, and what steps governments can take to protect and promote democracy at home and abroad. 
Presented as part of the Rita Hauser Annual Event, the symposium was made possible by the generous support of the Hauser Foundation.