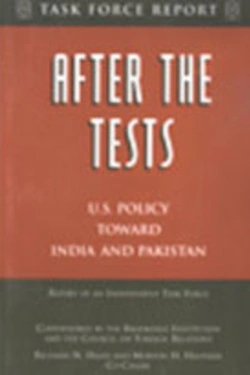 After the Tests
U.S. Policy Toward India and Pakistan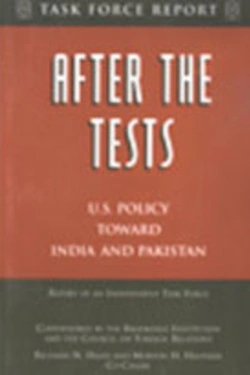 Task Force Report

Analysis and policy prescriptions of major foreign policy issues facing the United States, developed through private deliberations among a diverse and distinguished group of experts.
The spring 1998 Indian and Pakistani nuclear tests made South Asia and the world a more dangerous place, says this independent Task Force report. It recommends that the immediate objectives of U.S. foreign policy should be to encourage India and Pakistan to cap their nuclear capabilities at or near their current levels and to reinforce the global effort to stem the horizontal and vertical proliferation of nuclear weapons and advanced delivery systems. At the same time, the Task Force emphasizes that the United States has important interests in South Asia in addition to those relating to proliferation. Those include preventing conflict, promoting democracy, expanding economic growth, trade, and investment, and cooperating with India and Pakistan on global challenges.
In addition to arguing for a reduction in U.S. economic sanctions, the report outlines steps India and Pakistan should take to defuse the situation in Kashmir, the issue with the greatest potential to trigger a conventional or even nuclear war. The report also suggests an agenda for China and other nations with a stake in the region's stability. Noting that India has the potential to be a major Asian power and that Pakistan can have a significant impact in Central Asia and the Persian Gulf, the report calls upon current and future U.S. presidents to assign a higher priority to both countries.