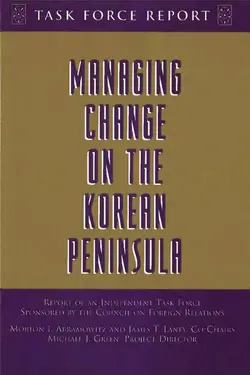 Managing Change on the Korean Peninsula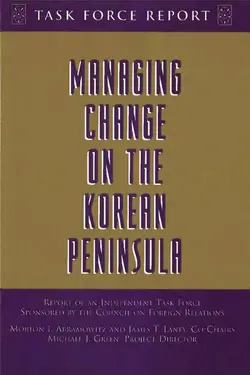 Task Force Report

Analysis and policy prescriptions of major foreign policy issues facing the United States, developed through private deliberations among a diverse and distinguished group of experts.
The Korean peninsula remains one of the most heavily armed and dangerous places in the world. Despite its deteriorating economy, North Korea retains a standing army of over one million men and an enormous arsenal of artillery and missiles, most of them as close to Seoul, the South Korean capital, as Dulles Airport is to downtown Washington, DC. In 1994, the United States and North Korea almost went to war over the North's nuclear program. Since then, Washington and Seoul have attempted to cap North Korea's nuclear ambitions through the Agreed Framework, but the threat from the North remains.
According to Managing Change on the Korean Peninsula, U.S. policy has not moved far enough to reduce the underlying threat from the North and to encourage North-South reconciliation. Noting that the new Republic of Korea (ROK) government has taken steps to open North Korea to broader contacts with the outside world while asserting that it will brook no military aggression from the North, this Task Force recommends a parallel and supportive approach for U.S. policy. It should be premised on robust deterrence, close U.S.-ROK cooperation, and an acknowledgement that the United States does not seek a takeover of the North by the South or the North's destruction.
At the same time, the Task Force recommends that the policy should expand contact with the North, join with Seoul in offering a larger package of reciprocal moves that might induce the North to make significant changes in its policies, and deny any assistance to the North if Pyongyang rejects the opportunity for threat reduction and reconciliation. The Task Force argues that, despite the difficulties in dealing with North Korea, this approach can, at a minimum, enhance stability on the peninsula and establish the groundwork for positive change.