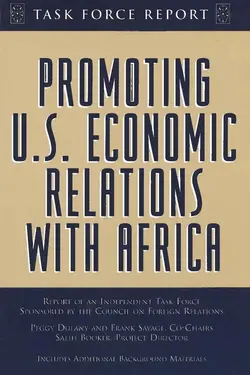 Promoting U.S. Economic Relations with Africa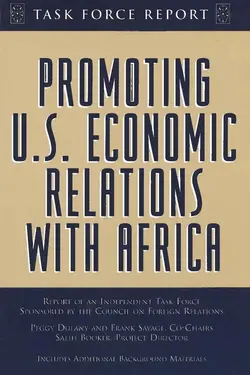 Task Force Report

Analysis and policy prescriptions of major foreign policy issues facing the United States, developed through private deliberations among a diverse and distinguished group of experts.
In 1997, Washington paid unprecedented attention to Africa and its continental rebirth. Both then-First Lady Hillary Clinton and then-Secretary of State Madeleine Albright toured the continent. President Clinton unveiled the "Partnership for Growth and Opportunity in Africa" to promote greater trade and investment in the region.
Yet, this independent Task Force finds, recent initiatives to strengthen U.S. policy toward Africa fall short of what is required. It recommends a more comprehensive approach that integrates policy in the areas of foreign assistance, trade and investment, and debt reduction. The Task Force calls for the White House to promote economic relations more effectively, given the opportunities that Africa's renewal offers, not only to African nations and the United States, but also the larger global community as well.
The Task Force's recommendations include: passing legislation to increase African access to U.S. markets; creating enterprise funds to mobilize greater U.S. private sector investment in Africa; establishing a U.S.-Africa Economic Forum and initiating plans for free-trade agreements with African countries or groups of countries; and designating a director for African affairs at the National Security Council to be responsible for African economic affairs and coordinating efforts under the "Partnership" program.