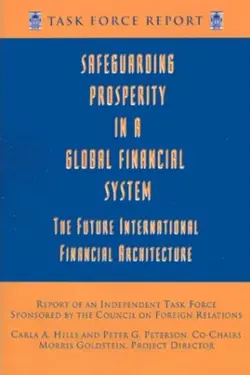 Safeguarding Prosperity in a Global Financial System
The Future International Financial Architecture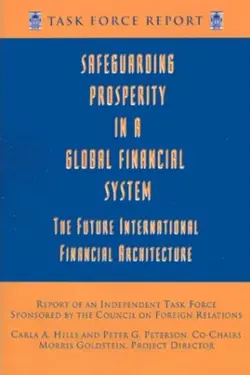 Task Force Report

Analysis and policy prescriptions of major foreign policy issues facing the United States, developed through private deliberations among a diverse and distinguished group of experts.
The international community will not make real headway in crisis prevention if private creditors—and particularly large commercial banks—can escape from bad loans to emerging economies at relatively low cost, according to this independent Task Force report. The International Monetary Fund (IMF) should therefore return to smaller rescue packages for country crises that do not threaten the performance of the global financial system. In extreme cases, the IMF should also require as a condition for its own emergency assistance that debtors be engaged in serious and fair discussions on debt rescheduling with their private creditors.
The Task Force believes that the primary responsibility for crisis prevention and management in emerging economies should be placed on emerging economies themselves and on the private lenders and investors that dominate today's international capital markets.
Strengthening the international financial architecture in this and complementary ways would advance U.S. national interests, since the economy is now connected much more closely to the rest of the world than it was twenty or thirty years ago. The U.S. economy performed impressively throughout the Asian crisis because our domestic spending was strong and inflation was low. Next time the United States may not be so well-positioned to weather the storm.