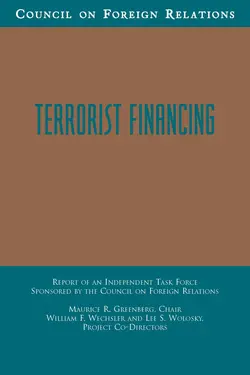 Terrorist Financing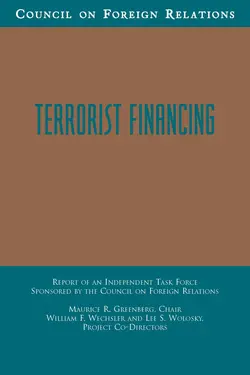 Task Force Report

Analysis and policy prescriptions of major foreign policy issues facing the United States, developed through private deliberations among a diverse and distinguished group of experts.
After an initially robust attempt to curtail financing for international terrorism, the Bush administration's current efforts are strategically inadequate to assure the sustained results needed to protect U.S. security. This is the core finding of a bipartisan commission chaired by Maurice R. Greenberg, chairman and chief executive officer of AIG, and directed by two former National Security Council officials who are experts in the field, William F. Wechsler and Lee S. Wolosky.
The Task Force report describes the complex nature of the financial network sustaining al-Qaeda and the obstacles to dismantling it, and it acknowledges that the only realistic goal is to curb rather than completely cut off terrorist funding. It finds that U.S. efforts to curtail terrorist financing are impeded not only by a lack of institutional capacity abroad, but, critically, by a lack of political will among U.S. allies. The Task Force notes, for example, "For years, individuals and charities based in Saudi Arabia have been the most important source of funds for al-Qaeda. And for years, Saudi officials have turned a blind eye to this problem."
Confronted with this lack of political will, the Task Force report finds that the Bush administration appears to have made a policy decision not to use the full power of U.S. influence and laws now on the books to pressure other governments to more effectively combat terrorist financing. It urges the Bush administration to reconsider the recently announced "second phase" of its policy to curb terrorist financing, which will rely more on foreign leadership and less on blocking orders—which this report calls "among the most powerful tools the U.S. possesses in the war on terrorist finances."
To regain momentum and give this issue the priority it requires, the administration should take two key structural steps: designate a special assistant to the president with the specific mandate and prestige to compel the various diplomatic, law enforcement, intelligence, regulatory, and policy agencies to work together to assure a sustained and effective U.S. response; and drive other countries—whose efforts are woefully inadequate—to greater effectiveness and cooperation. To accomplish this, the United States should lead an initiative to create a new international organization dedicated solely to curbing terrorist financing.