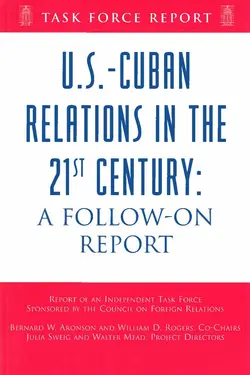 U.S.-Cuban Relations in the 21st Century
A Follow-On Chairman's Report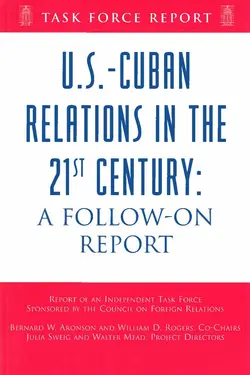 Task Force Report

Analysis and policy prescriptions of major foreign policy issues facing the United States, developed through private deliberations among a diverse and distinguished group of experts.
This Independent Task Force report represents a significant step forward in deepening a bipartisan consensus for a new U.S. policy toward Cuba. While avoiding the highly politicized debate over whether to lift the U.S. embargo on Cuba, the report touches on the terms for American investment in Cuba in its recommendation for the settlement of Cuban expropriation claims. The report seeks to stimulate a discussion among those interested in crafting a creative and dynamic policy toward Cuba.
 Building on an earlier Council report, Task Force Report U.S.-Cuban Relations in the 21st Century (1999), this report offers four areas of recommendations: family reunification and migration; the free flow of ideas to speed the dynamic currently under way; security proposals to develop relationships and deepen counter-narcotics cooperation, and military-to-military exchanges; and trade, investment, property, and labor rights.