Latin America Shouldn't Be a Pawn in U.S.-China Rivalry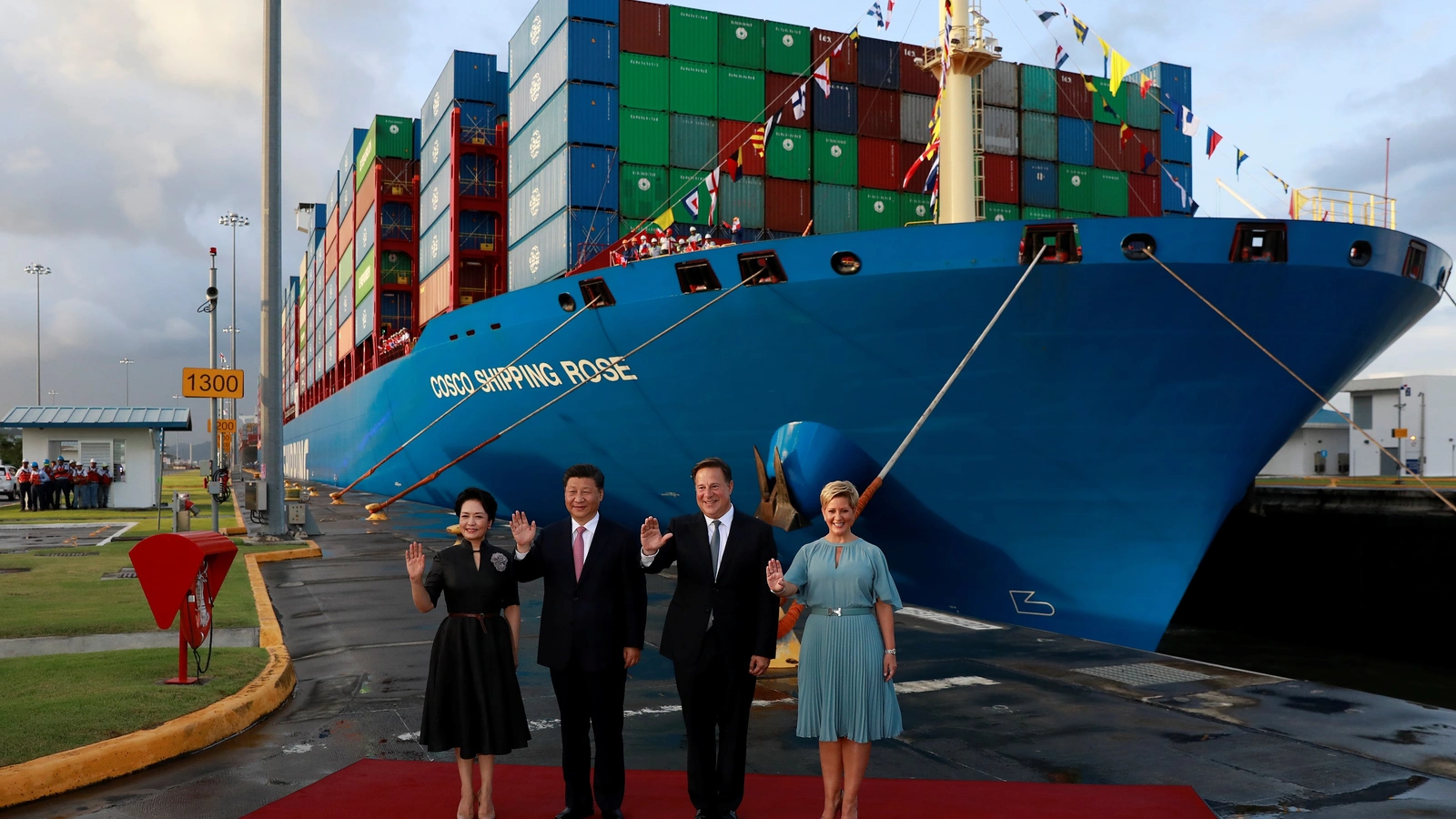 The key to its success will be dodging zero-sum choices between the two superpowers.
Originally published at Bloomberg Opinion
September 24, 2021 7:15 pm (EST)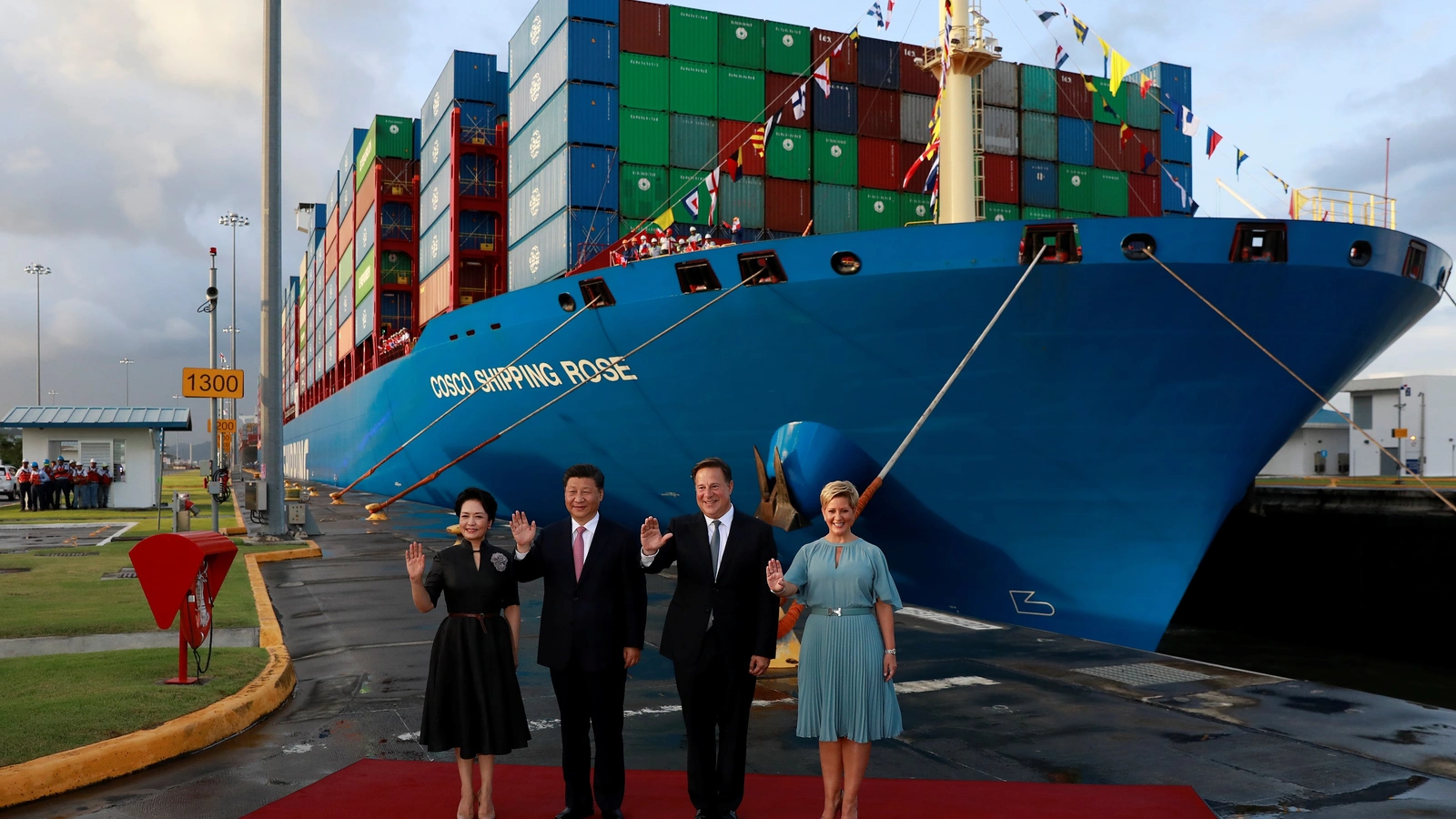 Article

Current political and economic issues succinctly explained.
Latin America is caught in the middle of the intensifying U.S.-China rivalry and faces some uncomfortable choices in geopolitics, commerce and future trajectories. Yet the heightened attention of both superpowers also gives Latin America's leaders the chance to benefit their peoples and economies by engaging, negotiating, and when possible, avoiding a zero-sum choice between the two competitors. 
The United States has long been the region's dominant superpower. Nevertheless, over the last couple of decades, China has risen in importance and influence. It has become much of the region's best commercial client. The spectacular growth of China's cities and industries has absorbed copper, iron ore, soybeans, pork and dozens of other products, to the point that Brazil, Chile, Peru and Uruguay trade more with China now than anywhere else.
China has become a reliable and important investor for the region as well. While U.S.-based capital remains more bountiful, Chinese companies have built bridges in Panama, highways in Argentina, ports in Peru and electricity grids in Brazil. They own the biggest copper mines in Peru, half of Chile's power distribution, gold mines in Argentina, and have been buying up soy-growing land in Brazil. China's banks have provided north of $140 billion in loans over the last two decades, more than the World Bank, Inter-American Development Bank, and the CAF Development Bank combined.
China has thrown down big money for public works. Four countries that shifted diplomatic recognition from Taiwan to the mainland over the last 15 years have gained convention centers, libraries, hospitals and soccer stadiums. Since taking power in 2012, China's President Xi Jinping has visited almost as many countries in the region (11) as President Barack Obama did during his two terms (12). (President Donald Trump's brief sole Latin foray was to Argentina.) And China was the first nation to fly in Covid-19 vaccines, selling some 165 million Sinovac doses to date to a desperate region. This attention and follow-through have boosted growth, created jobs and at times enhanced prosperity.
Yet fundamentally, China remains an economic competitor. Its increasing commercial clout holds back Latin America's economic ascendance. The clash is most visible in Mexico, where Chinese imports destroyed local shoe, textile and toy industries. In nation after nation, Latin American manufacturers are losing out as China prefers to buy raw inputs that its factories and workers transform into steel, concrete, laptops and car parts. It then sends these finished and higher value-added products back to Latin American consumers, undercutting local manufacturers. This has spurred what Harvard economist Dani Rodrik calls "premature deindustrialization" throughout the region, where manufacturing sectors are shrinking before its economies have leveraged production to climb the socioeconomic and technological ladders. 
The Asian giant can also be cavalier regarding transparency and good governance. Its debt contracts are notoriously secretive. Its companies have repeatedly violated labor laws, environmental regulations, and human rights: Repressing miners in Peru, forcibly displacing indigenous families in Ecuador, and polluting groundwater, rivers, and glaciers in Argentina, Bolivia and Chile. And as its steadfast financial support of Venezuela shows, it cares more for oil than for democratic checks and balances.
Already grappling with China's double-edged presence, Latin American nations now face a hardening U.S. position to all things China. About the only bipartisan consensus in Washington today is the China threat. Trump's trade war proved just the start of a broader strategy of containment. The Biden administration has largely kept these tariffs and added sanctions and export and import controls to cut down industrial and technological rivals. Meanwhile, Congress is looking to build up home-grown semiconductors and dozens of critical minerals to compete with China's technological ambitions. 
Allies are being asked to join the front. U.S. and European Union talks are the most comprehensive to date, designed to boost cooperation around international standard-setting, data governance and cybersecurity through a newly announced Technology and Trade Council. The U.K., Germany and Slovakia are among those that are weeding out or limiting Chinese technology in their telecommunications systems. Across the Pacific, the U.S. and Quad allies India, Japan and Australia have intensified their diplomacy, cooperating on issues from maritime navigation to supply chain resiliency and vaccine distribution. 
As Latin American nations get the call, they too can parlay U.S. attention and appeals to their advantage. The benefits have already born fruit on the health side. While the U.S. was slow to export Covid-19 vaccines, it has now donated more than 38 million (more effective) doses south. As a result, tens of millions more citizens are vaccinated.
On infrastructure, telecom networks are in play. The Trump administration called out Colombia, Mexico and Peru and other nations where Huawei already permeated systems. The Biden administration is leaning on Brazil to keep Huawei out of its upcoming 5G network auction (Brazil let them back in after receiving a shipment of Chinese Covid-19 vaccines). In response to these overtures, Latin America can ask the U.S. to provide alternatives for 5G and for financing this and other infrastructure, starting with ramping up loans from the U.S. International Development Finance Corporation and multilateral financial institutions. 
On the broader economic front, Latin America can use the U.S. mission to delink critical products and industries from China to strengthen and diversify its own economies. The recent supply chain report released by the U.S. government singles out the bounty of Chilean and Argentine copper and lithium, and Brazilian nickel and manganese. The region holds potential in other sectors vital to U.S. national security goals, including pharmaceuticals and electric vehicles. Latin American governments and private sectors should ask that U.S. government incentives to relocate supply chains be expanded to Western Hemisphere trade partners.
Politically, a more values-led Biden administration is bringing labor rights, anti-corruption and democracy back to the fore in U.S.-Latin America relations. This push, too, creates an opening for like-minded democracies, as a strong majority of Latin American citizens reject China's authoritarian alternative. U.S. backing can help reformers push for more transparency, accountability and openness in commercial dealings, including those with Chinese funders. 
Navigating the divides won't be easy. Latin America is a region of middle powers at best, with limited ability to push back if and when requests become demands. Both geopolitical giants have not been shy about throwing around their weight. China effectively banned many Australian imports after its government dared to question Covid-19's origin story, a stark example for nations that don't follow its party line. The U.S. has threatened to stop sharing information with nations that have Chinese-built telecom grids. Still, China's retaliatory threats seem less fearsome in light of its dependence on many Latin American commodities. Indeed, Australia's overall exports to China rose despite the bans, due to surging iron ore sales. And the U.S. seems more interested in deploying carrots than sticks to create a coalition of the willing.
During the Cold War, Latin American nations were more often pawns than protagonists, the conflict between the U.S. and Soviet Union precipitating some of the region's darker moments. This historical fallout during previous geopolitical showdowns is another reason for today's Latin American leaders to try to balance the heavyweights. Rather than choose sides, they should seek to exploit the advantages that can come from intensifying superpower competition.
This publication is part of the Diamonstein-Spielvogel Project on the Future of Democracy.