What Are the Laws Governing Military Force During U.S. Elections?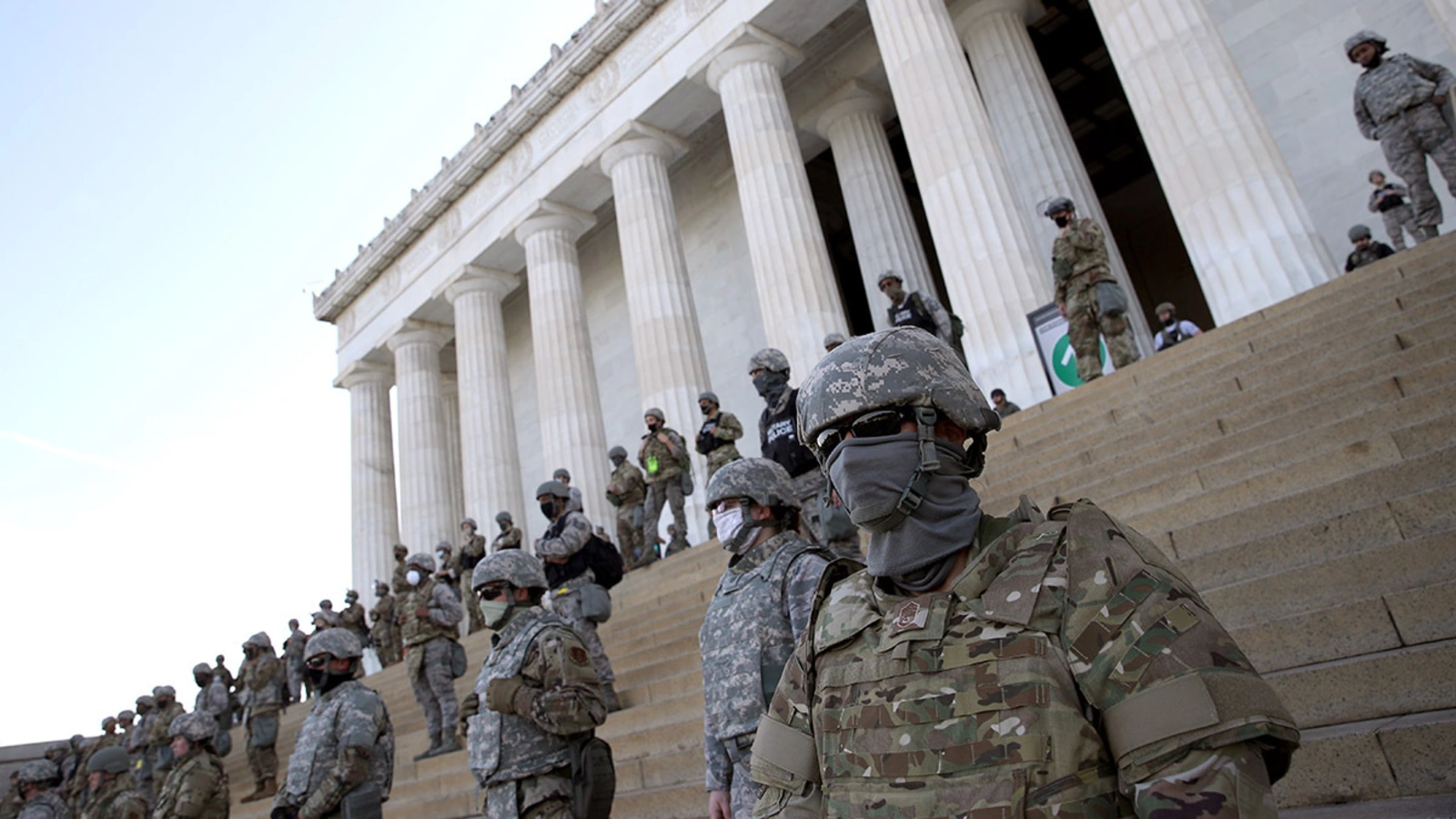 The prospect of a contested U.S. presidential election has spurred concerns about militias appearing at voting locations. State and federal laws have strict guidelines for any deployment of forces at polls or to quell election violence, but worries persist.
Last updated October 26, 2020 8:00 am (EST)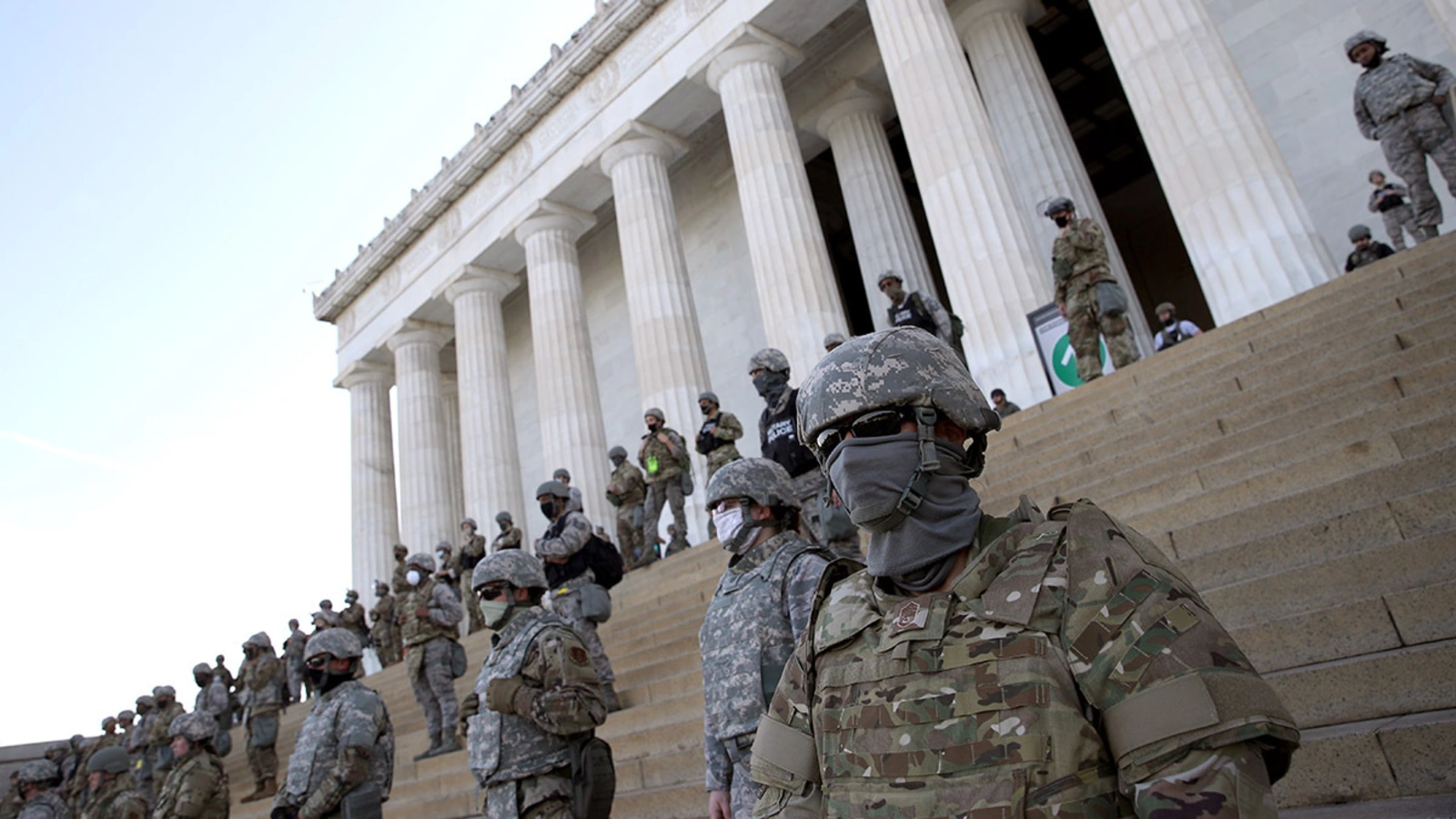 Article

Current political and economic issues succinctly explained.
The November 3 U.S. elections occur against the backdrop of a resurgent coronavirus pandemic and heavily divisive politics. With preelection voting at unprecedented levels, President Donald J. Trump has repeatedly criticized the integrity of voting procedures and caused many to speculate whether a peaceful transition of power can be assured if he loses the election. These circumstances have heightened concerns about a disputed vote count, violence, and whether federal forces—possibly joined by unorganized militias—will be deployed to enforce law and order.
States have authority over running elections, but what is their power to regulate armed forces if election-related violence breaks out?
States have legal authority to respond to election-related violence. At the most local level, municipal officials would typically use city police to deter or quell violence. Regardless of the sufficiency of local efforts, the governor can act under state constitutional and statutory authority to deploy state law enforcement personnel, such as highway troopers, and the state National Guard.
Each of the fifty states has a National Guard contingent that the governors can call to serve during emergencies, typically natural disasters, and for law enforcement purposes, as they have done throughout history. National Guard members are individuals with civilian jobs who can be activated as trained and uniformed soldiers.
By June 2, in response to protests over police brutality against Black people, governors had deployed seventeen thousand state National Guard members to assist local law enforcement personnel in twenty-three states.
Yet their armed deployment covers a limited scope of actions. If a governor were to order the deployment of armed National Guard members to interfere with the right to vote under the pretense of deterring violence—such as by breaking up long lines of voters before or on Election Day—that action could trigger unrest and would be challenged immediately in the courts as unconstitutional conduct under both state and federal law. However, it was perfectly legal during the 2020 primaries when governors activated unarmed, plainclothes Guard members to serve in polling places to facilitate the voting process. Additionally, thirty states have now called upon the National Guard to bolster cybersecurity for the general election.
Do unorganized militias have authority to act during the election?
Not unless the governor explicitly calls such militias into service under the state's authority. All fifty state constitutions prohibit unorganized militias, namely private and unauthorized armed groups, from engaging in activities reserved for the state National Guard, such as law enforcement. The Supreme Court ruled in 1886 that such state prohibitions do not violate the Second Amendment under the U.S. Constitution and reaffirmed that ruling [PDF] in 2008. Many state constitutions also provide that "the military shall be in strict subordination to the civil power." Some states, including Michigan, Oregon, and Pennsylvania, prohibit paramilitary actions "during or in furtherance of a civil disorder."
Yet there have been gatherings of unorganized militia units at demonstrations in a number of states in recent months, none of which has been ordered by any governor. Although unlikely, a governor could authorize an unorganized militia to stand guard over lines of voters at polling stations or respond to the slightest unrest. This would spur immediate efforts to legally enjoin the governor's order over charges of voter intimidation.
Do battleground states have open-carry gun laws?
When unorganized militias or individual citizens openly carry firearms—including AK-47s and other automatic weapons—in any electoral scenario, fears rise. None of the ten battleground states (Arizona, Florida, Georgia, Iowa, Michigan, North Carolina, Ohio, Pennsylvania, Texas, and Wisconsin) prohibits the open carry of guns, including long guns, by individual citizens. Arizona, Florida, and Wisconsin prohibit the open carry of firearms in select public buildings. Michigan prohibits open carry at financial institutions, places of worship, courts, hospitals, sports arenas, and theaters. Arizona, Florida, and Michigan (by recent directive) forbid open carry at polling places.
What power does President Trump have to call out national forces if he determines there is an election-related threat to national security?
Two categories of national forces are under Trump's direction as commander in chief. The first consists of the 1.38 million active personnel of the U.S. Armed Forces. An additional 840,000 individuals are in the reserves, and of that number, a little more than half are drawn from the Army National Guard and Air National Guard. These Guard components operate under the dual command of state governors and the federal government, the latter having superior command authority to call into active federal service those state National Guard personnel who serve as reserves in the U.S. National Guard and can be ordered overseas for training or to fight wars. The Supreme Court ruled this command structure was constitutional in 1990.
The U.S. Constitution grants Congress the power to "provide for calling forth the militia to execute the laws of the Union, suppress insurrections and repel invasions." But Congress adopted the Insurrection Act of 1807, which empowers the president to accomplish such objectives using the U.S. Armed Forces and the U.S. National Guard. A 1956 amendment requires the president first to issue a proclamation ordering the insurgents to disperse.
Presidents invoked the Insurrection Act twenty-two times between 1808 and 1992. President Ulysses S. Grant relied on it in 1872 to deploy federal troops to suppress unrest following the 1872 Louisiana gubernatorial election, even though that state did not request the assistance. Presidents Dwight D. Eisenhower and John F. Kennedy invoked the law to enforce federally mandated desegregation in southern states, despite opposition from governors.
The relatively obscure Insurrection Act stands as an exception to the more widely known Posse Comitatus Act of 1878, as amended, which prohibits the Army, Air Force, and, by regulation, the Navy and Marine Corps from enforcing domestic laws inside the United States. This includes any federalized component of a state National Guard called into active duty by the Defense Department. At work here is a constraint (long honored, particularly by the military) on any attempt by a president to intervene with armed force against the American populace. Federal law also prohibits deploying armed federal agents to polling places.
Trump's deployment of various National Guard units to clear demonstrators near the White House in June, as well as his sending Department of Homeland Security agents to protect federal buildings in Portland, Oregon, may preview presidential action surrounding the election. His authority to use military forces in the District of Columbia is more far-reaching than in the fifty states.
Can the military defy the president's orders?
The chairman of the Joint Chiefs of Staff, General Mark A. Milley, recently drew a red line in the event of a contested election result, saying "if there is [a contested result], it'll be handled appropriately by the courts and by the U.S. Congress. There's no role for the U.S. military in determining the outcome of a U.S. election. Zero."
Military commanders and soldiers at the state and national level can interpret orders as unlawful, particularly if they are based on falsehoods, and refuse to comply. Court filings to prevent the president and any governor from following through on such use of the military would refer the matter to the judicial branch, where the Supreme Court would be the final battleground.
How have other advanced democracies handled the appearance of armed groups in connection with voting or vote counting?
Concerns are higher in the United States than in other advanced democracies, in part because of vastly different gun laws. Democracies such as Canada, Germany, India, and the United Kingdom have such strict gun-control laws that the appearance of armed groups at polling places and in the streets during elections is rare. Nonetheless, armed or violent groups have intimidated would-be voters in India, which resulted in "vulnerability mapping" to identify the polling places most at risk and allocate security personnel to deter threats.