The World Is Woefully Unprepared for Climate-Driven Natural Disasters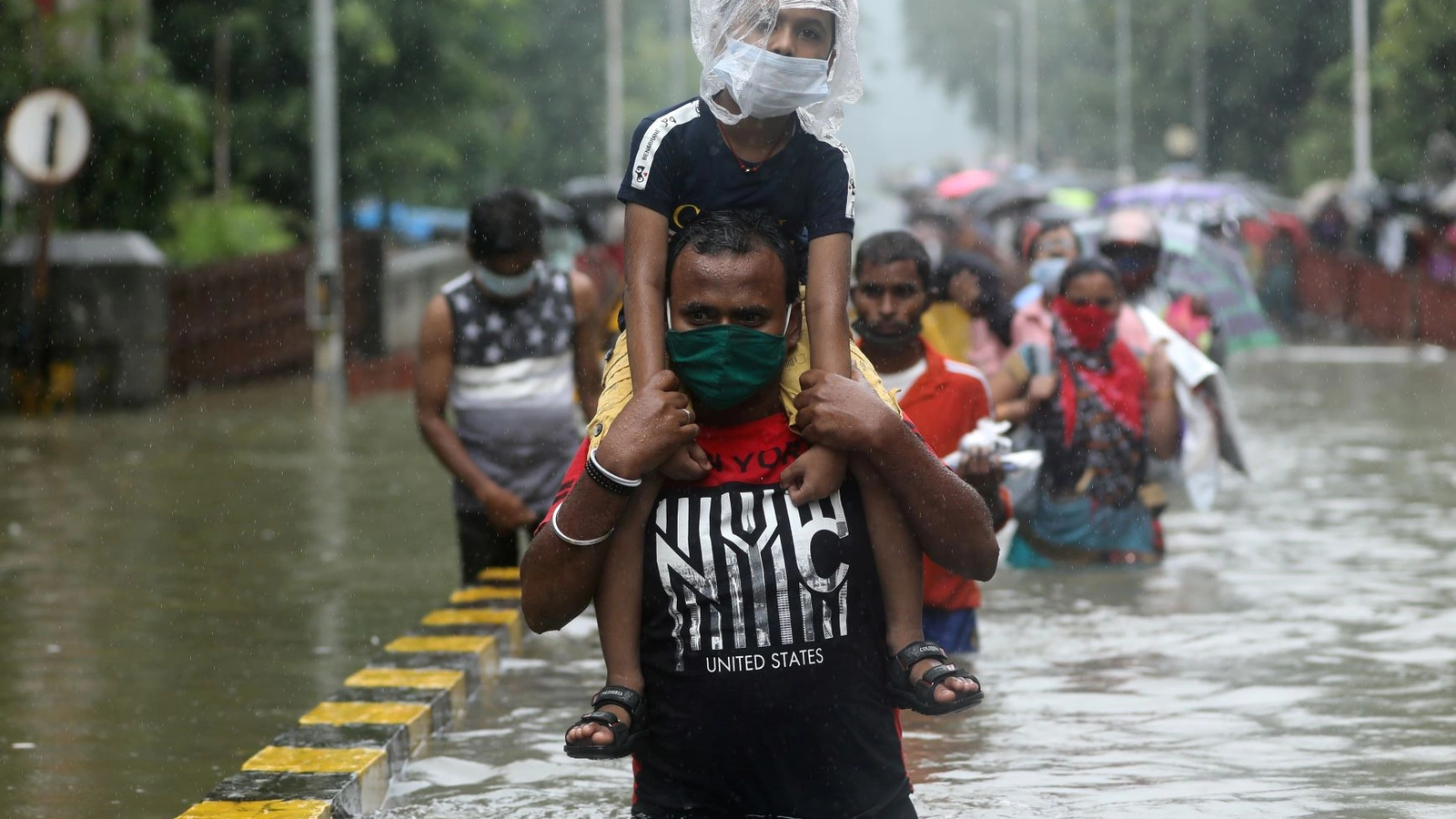 Disaster preparedness is hard, expensive, time-consuming, and often thankless work. Failure to invest in it can be catastrophic, however.
Originally published at World Politics Review
February 22, 2021 9:22 am (EST)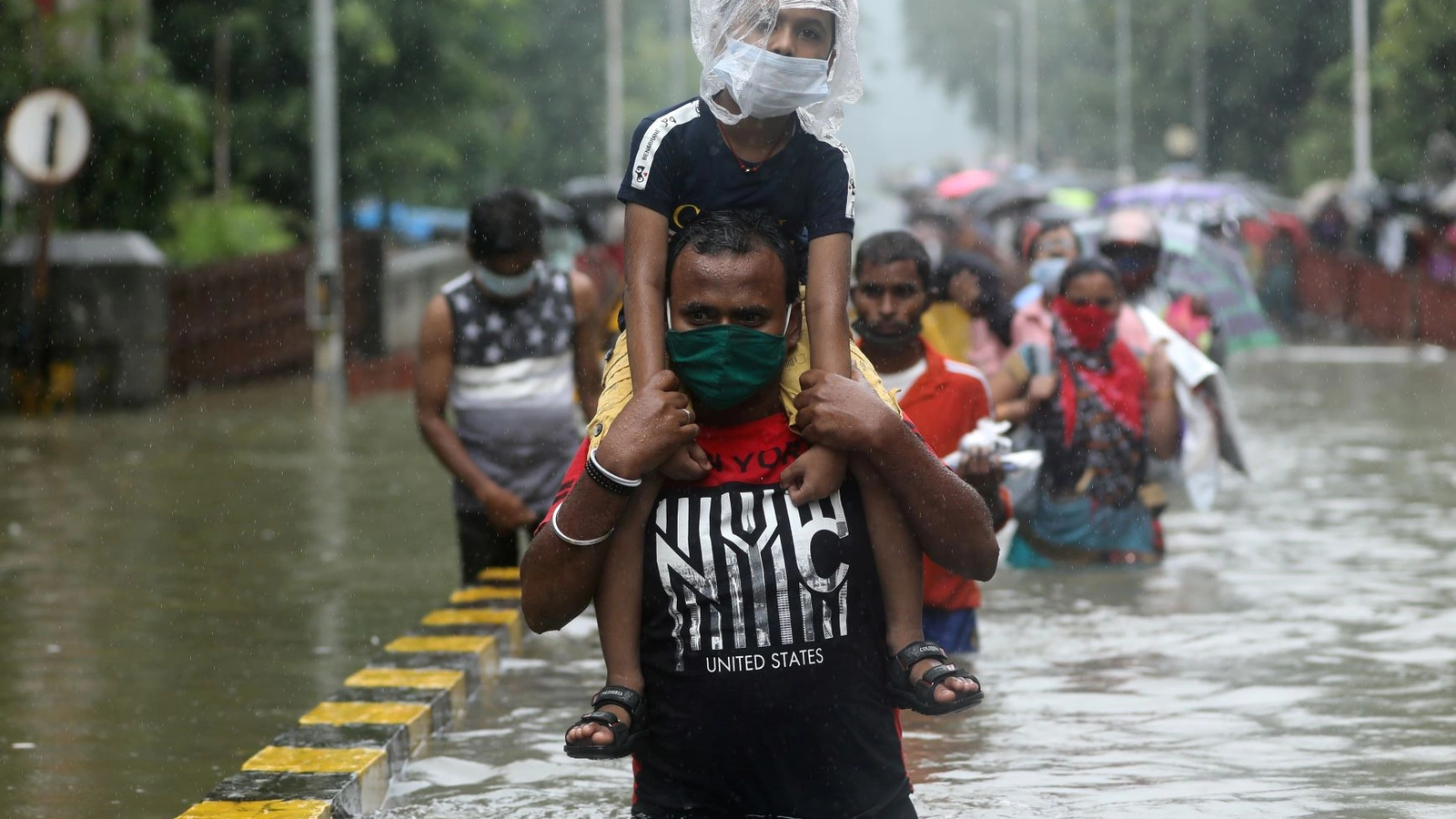 Article

Current political and economic issues succinctly explained.
As if COVID-19 were not enough to worry about, the global climate crisis is driving a "staggering rise" in natural disasters, the United Nations detailed last week in a new report, "The Human Cost of Disasters." According to the U.N.'s Office for Disaster Risk Reduction, known as UNDRR, the number of natural disasters was 75 percent higher between 2000 and 2019 than in the previous 20 years. Unless humanity takes prompt, dramatic action to reduce greenhouse gas emissions, the planet risks becoming "an uninhabitable hell for millions of people," the report's authors warn. Unfortunately, the world is not doing nearly enough either to mitigate climate change or prepare for its associated calamities.
Natural disasters are a fact of life on Earth and an ineluctable feature of the human condition. Their frequency is increasing, however—and we are to blame. "The Human Cost of Disasters" documents some 7,348 over the past two decades, up sharply from the 4,212 between 1980 and 1999. Since 2000, natural disasters have affected more than 4 billion people—roughly 200 million per year—claiming 1.23 million lives and causing nearly $3 trillion in economic losses. While better reporting may partly explain these rising numbers, the main culprit is global warming, as climate-related disasters have surged by 82 percent in the past two decades.
The Center for Research on the Epidemiology of Disasters, which compiled and analyzed this data for the UNDRR, classifies natural disasters into four broad categories: "geophysical" events, such as earthquakes and volcanic activity; "hydrological" hazards, like floods, landslides and tsunamis; "meteorological" disasters, notably storms and extreme temperatures; and "climatological" events, such as droughts and wildfires. The report does not consider disasters that are biological in origin, such as epidemics or insect infestations, or that have an extraterrestrial source, such as extreme solar flares or a collision with a near-earth object. The Center for Research on the Epidemiology of Disasters defines disasters as natural events that kill at least 10 people, affect at least 100, lead to a declared state of emergency or involve pleas for international assistance.
Greenhouse gas emissions are irrelevant to geophysical hazards like earthquakes and volcanic eruptions, which have unsurprisingly remained fairly static over time. But emissions have become major factors in the growing incidence and severity of hydrological, meteorological and climatological disasters. "The Human Cost of Disasters" records a marked increase over the past two decades in "extreme weather events, including heatwaves, droughts, flooding, winter storms, hurricanes and wildfires," thanks to global warming.
As its authors note, the frequency, impact and global distribution of natural disasters vary enormously by type. The most common and costly are hydrological and meteorological events, with floods and storms accounting for 44 percent and 28 percent, respectively, of all recorded disasters in the past 20 years, as well as a combined 69 percent of all economic losses associated with them. When it comes to mortality, though, earthquakes reign supreme. Although comprising only 8 percent of all disasters, on average, they accounted for 59 percent of all deaths.
Not all parts of the world are equally vulnerable. Geographically, the most disaster-prone countries over the past two decades have been China, with 577 natural disasters, the United States (467), India (321), the Philippines (304) and Indonesia (278). Asia is the most affected region when it comes to storms and flooding, whereas Africa, especially East Africa, has suffered 40 percent of all droughts worldwide. High-income countries bear the greatest economic brunt from natural disasters—67 percent of all losses—whereas low-income countries bear the greatest relative human toll—23 percent of all deaths, far exceeding their 10 percent share of the world's population. When it comes to wildfires, the United States is in a class by itself, accounting for more than a quarter of the world's total since 2000 and more than two-thirds of global economic damages.
If there is a bright spot in recent trends, it is the absence of any global "mega-disaster" since 2010. During the century's first decade, the world suffered three extraordinary events: the Indian Ocean Tsunami in 2004, Cyclone Nargis in 2008, and the earthquake in Haiti in 2010. Those cataclysms killed 226,000, 138,000 and 222,000 people, respectively. Since then, no single disaster has killed more than 35,000 people. To be sure, this may reflect little more than dumb luck; another major earthquake could occur at any time, for instance.
Earthquakes and volcanoes aside, the most obvious step the world can take to reduce the risk and toll of future natural disasters is to slash greenhouse gas emissions. In 2015, the parties to the U.N. Framework Convention on Climate Change signed the Paris Agreement, committing themselves to hold the rise in average global temperatures from the preindustrial era to 1.5 degrees Celsius. To accomplish that goal, the world must collectively reduce its emissions by 7.2 percent per year through 2030. Yet we are nowhere near this objective. Despite the pandemic-induced slowdown, the planet remains on course for a 3.2-degree rise over the next decade. In their foreword to "The Human Cost of Disasters," Mami Mizutori, the head of the UNDRR, and Debarati Guha-Sapir, the director of the Center for Research on the Epidemiology of Disasters, bemoan this crushing failure of international cooperation: "It is baffling that we willingly and knowingly continue to sow the seeds of our own destruction."
In the absence of effective climate action, humanity must prepare for the worst, which is where the UNDRR comes in. Among the most obscure international agencies, it was established in 1999 and today supports implementation of the Sendai Framework for Disaster Risk Reduction. This voluntary, nonbinding agreement, adopted by U.N. member states in 2015, seeks to reduce human and economic losses from natural and man-made hazards by building resilience and managing risks, rather than just responding to individual disasters. While recognizing that sovereign states have the primary responsibility for disaster risk management, the Sendai Framework acknowledges the importance of international cooperation, including for technical assistance and early warning. It also points to the critical roles of local governments, civil society, the private sector and the scientific community in building resilient societies, including protecting critical infrastructure and ensuring continuity in basic services.
Unfortunately, implementation of the Sendai Framework is lagging, as the authors of "The Human Cost of Disasters" lament. To be sure, a number of nations have made progress on "early warnings, disaster preparedness, and response" for specific hazards. Bangladesh, long wracked by violent cyclones and flooding, is a case in point. Its readiness measures have saved many lives. On the whole, though, the world remains woefully unprepared for the complex disasters driven by climate change. "Current risk management institutions and approaches," the report argues, "are not fit for handling systemic risk" on the massive scale required. This is true not only in low-income countries but also wealthy ones, like the United States, as the experiences of Superstorm Sandy in 2012 and this year's historic wildfire season on the West Coast attest.
Disaster preparedness is hard, expensive, time-consuming and often thankless work. Failure to invest in it can be catastrophic, however, as the COVID-19 pandemic vividly attests. As the world continues to warm at a dangerous rate, governments and societies confront the choice of mitigating and managing the growing risk of disasters before they strike, or cleaning up the wreckage afterwards.