Amid Political Uncertainties, Venezuela's Oil Industry Situation Worsens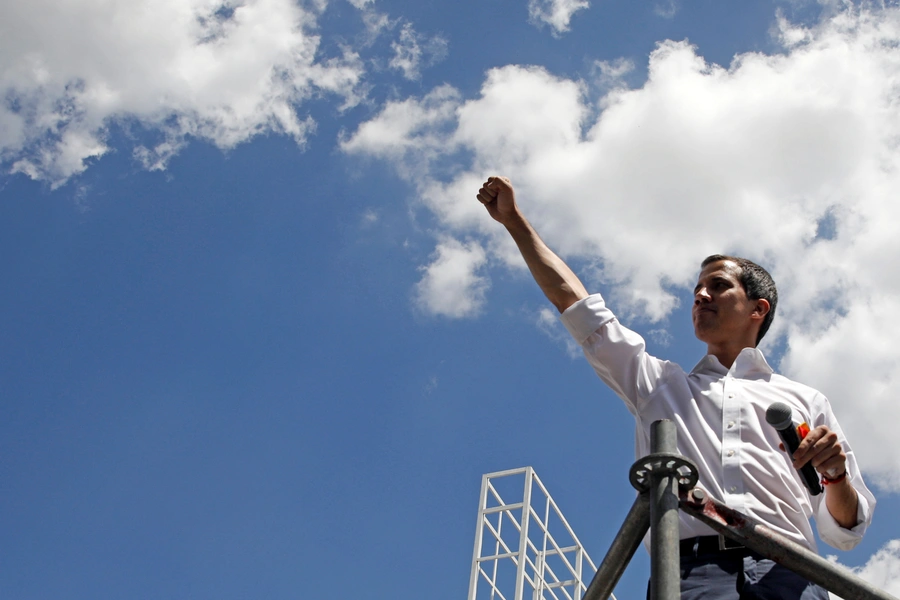 Back in 2013, Venezuelan state oil company PDVSA had ambitious plans for expansion of its oil production capacity. Its leaders envisioned eight new projects in the Orinoco Belt region that would require $108.3 billion in new investment to increase production to 4 million barrels a day (b/d), according to the state firm's business plan covering 2013 to 2019. At the time, to facilitate this rise in production, capacity expansions for the heavy oil upgraders needed to convert the tar-like Orinoco extra heavy oil to a lighter mixture for transportation and refining was estimated at $23 billion.
Today, the four heavy crude upgraders installed in the 1990s and operated with minority partners, Total/Equinor, Chevron, and Rosneft, have an official nameplate capacity to process 700,000 b/d of Orinoco oil. In reality, output from the upgraders has been running below that level. For example, the Petrocedeno upgrader, where Total and Equinor are minority partners, was closed temporarily in early February due to mechanical problems with a pipeline and pump. PDVSA's Petro San Felix upgrader, expropriated by the state firm from ConocoPhillips in 2007, has been out of service for months.
In the same Orinoco region, a fire last week at a crude oil pumping station interrupted the transportation of oil from the Petrocarabobo oil field, a joint venture between PDVSA and Repsol, and from Petroindependencia, which Chevron is a partner.
Gasoline supplies are also expected to sink as currently arriving international shipments made by oil traders prior to recent U.S. sanctions start to dry up. Venezuela is also having trouble finding new buyers for its crude oil exports that were previously going to the United States. India, which is purchasing about 360,000 b/d now, faces refining constraints and is therefore unlikely to be able to process much additional oil from Venezuela. PDVSA only has storage for 44 million barrels, a little more than roughly one full month of production at current output, so continued marketing problems could affect production rates. The longer the situation goes unresolved, the more Venezuela's production is likely to fall, potentially leaving exports at close to zero.
Why it matters?
The oil situation does not bode well for a smooth financial transition, even if the current political stalemate in Venezuela comes to a peaceful end. In the latest development, Juan Guaido called on his supporters to surround Venezuela's military bases and peacefully demand "the entry of humanitarian aid." It will be tempting for Washington policy makers to assume revitalization of the oil sector will help Venezuela dig out from its current economic woes under a Guaido-led transition, followed by democratic elections, but that process could be a drawn out one. Presumably, before it can bring in new investment by other companies, the interim government will need to organize new elections. The next government then will need to pass a new constitution to be followed by a revised hydrocarbon law that can be the cornerstone to new foreign investment. It is possible that companies currently still operating in the Orinoco Belt could extend their existing contracts to inject more investment, but that presumes those players will be willing to sink more money into the country where they already have high exposure and political risk. It is unclear if China, which is still owed $20 billion by Caracas, will be willing to add even more oil investments in the country under a new government that might have stronger links to the United States.
What's Venezuela's best-case oil scenario?
In 1992 when Venezuela announced it would open its oil sector to foreign investment for the first time since 1976 when it nationalized its oil industry, the line of firms interested in investing was long. Thirty- three companies signed service agreements to develop Venezuelan oil and gas fields in exchange for a fixed fee for service, including ExxonMobil, Shell, BP, Equinor (then Statoil), Total, Repsol YPF, China National Petroleum Corp. (CNPC). ExxonMobil and ConocoPhillips also negotiated profit sharing agreements for newer fields such as La Ceiba and the Coronoco field, respectively. In addition, four consortia formed extra heavy oil upgrading associations to exploit the prolific Orinoco Belt.
But even if Venezuela manages to shift its government and reinvigorate its national hydrocarbon law to attract new foreign direct investment, it will have a harder time than during the 1992 Apertura Petrolera initiative. That's because the North American shale revolution and the advent of electric cars has dispelled the notion of resource scarcity that drove massive capital investment in search of new oil reserves in the early 1990s. Many international oil companies are less interested in amassing large reserves that take many years to develop and might become stranded assets that won't be needed in twenty or thirty years.
Companies estimate that it would take three years for international corporations that still have ongoing oil production joint venture contracts to expand their operations, mostly in the Orinoco region, to add 1 to 1.5 million b/d to oil production levels, now at 1 million b/d and falling. The Western Maracaibo Basin, where PDVSA produced 1.5 million b/d back in 2002 from three main fields – Bachaquero, Lagunillas, and Tia Juana- suffered natural field declines of roughly 25 percent in recent years and are mainly shutdown. PDVSA used to spend $3 billion to $4 billion a year just to arrest wellhead declines in mature fields but has failed to make needed repairs and maintenance of its fields in recent years. Younger fields in Venezuela's Eastern Basin, such as El Furrial and Santa Barbara, which used to produce 1.8 million b/d prior to the election of Hugo Chavez, have suffered from underinvestment and have sustained reservoir damage. 
Implications for U.S. Policy
If restoring oil revenues could be a lengthy process, the United States, together with the International Monetary Fund and other regional countries, are going to need to fashion other strategies to finance humanitarian assistance to Venezuela. Any recovery strategy is going to need to consider structural economic reforms, coupled with generous international financial assistance for food, medicines and other badly needed humanitarian aid, and a revitalization of the Venezuelan private sector. Loose talk that Venezuela has "large" oil reserves that can collateralize the country's future will do disservice to the Venezuelan people who need to rebuild their country by utilizing a broader economic base to prevent another resource curse disaster in the future.