Birthday Wishes to the United States Marine Corps!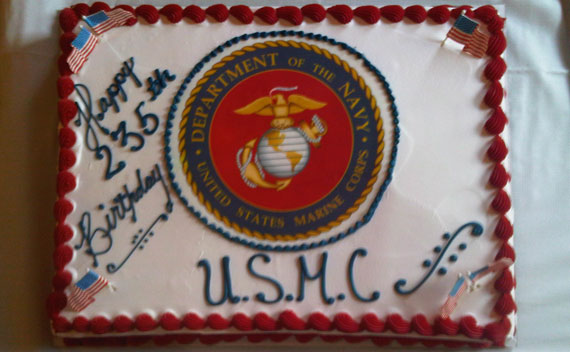 The Corps turns 235 years-old today. On November 10, 1775, the Continental Congress adopted a resolution to create a Marine force composed of two battalions. The rest, as they say, is history.
I asked Col. Daniel Yoo, one of four active duty U.S. military officers spending the year as part of CFR's Studies Program, what books he would recommend to people who want to know more about the Marines. Here are his 5 recommendations:
• First to Fight by Victor H. Krulak. Krulak, a legendary Marine general who saw action in World War II, Korea, and Vietnam, offers a riveting insider's view of the service he loved and shaped.
• Makings the Corps by Thomas E. Ricks. A former Washington Post reporter and currently blogger on ForeignPolicy.com, Ricks follows a group of young men through boot camp and into their first year as Marines.
• With the Old Breed at Pelelieu and Okinawa by E.B. Sledge. Sledge draws on scraps of paper he kept in a bible to write an acclaimed memoir of World War II.
• Victory at High Tide: The Inchon-Seoul Campaign by Robert Debs Heinl. Heinl provides a gripping account of the landing at Inchon during the Korean War, one of the most daring and decisive battles of modern warfare.
• Flags of Our Fathers by James Bradley. Bradley reconstructs the battle of Iwo Jima, in which five marines and a navy corpsman—the author's father--raised a flag on Mount Suribachi, a moment captured in a famous photograph and commemorated by the U.S. Marine Corps War Memorial near Arlington National Cemetery.
If you want to know what is required reading for all Marines, the Marine Corps has kindly posted a reading list online.
The official video message of the Commandant of the Marine Corps provides a moving reminder of the heroism and sacrifices Marines have made over the years.