Cambodian Politics Enters Its Post-Election Phase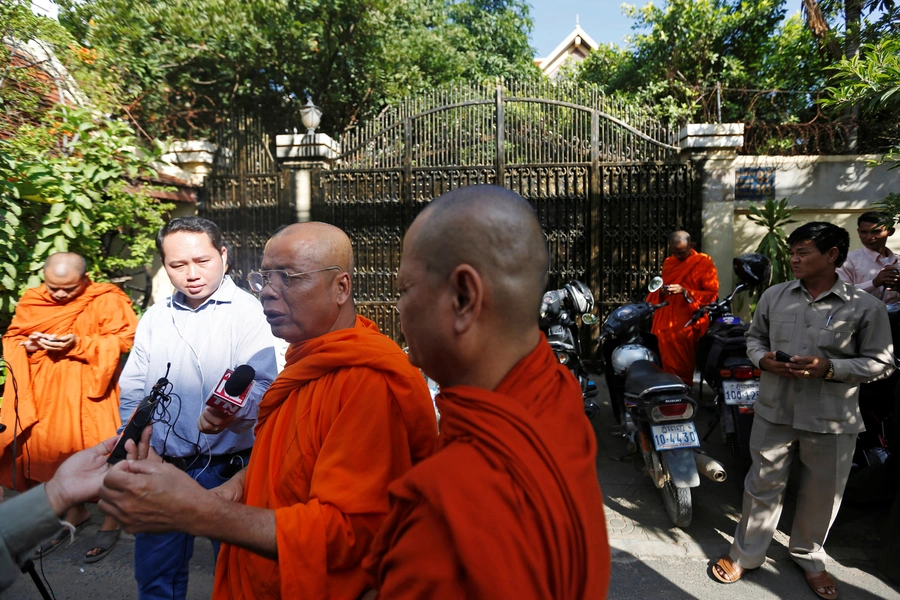 Following July's massive victory in unfree and unfair elections, Cambodian Prime Minister Hun Sen, whose ruling party took every seat in the lower house, appears to be adopting a time-tested strategy he has used repeatedly in the past. Before the election, Hun Sen's government did virtually everything possible to ensure that the ruling Cambodian People's Party (CPP) dominated the vote. A court banned the main opposition party, the Cambodia National Rescue Party (CNRP), the two CNRP leaders, Sam Rainsy and Kem Sokha, were forced into exile and jailed, and the government cracked down on a broad swathe of civil society and independent media outlets. Before the vote, the government further forced a few remaining media outlets to limit their online coverage of the election, and, according to Human Rights Watch, the Cambodian security forces illegally took actions to essentially campaign for the ruling party.

The July election appears to have ended Cambodia's flirtation with some kind of hybrid regime, and the country now is fully a one-party state. The few small opposition parties that contested the election won no seats, and had little following. But, in the wake of the election, Hun Sen appears ready to try to co-opt some leading opposition members, while also offering gestures of goodwill that are probably designed to prevent leading democracies, which are considering imposing new sanctions on Cambodia, from going forward. Shortly after the election, Cambodia's king, at the behest of Hun Sen, issued a royal pardon for fourteen CNRP members who had been under arrest for "insurrection" after trying to open a site in Phnom Penh for a protest. Two journalists who had worked for Radio Free Asia, and who had been held on espionage charges, also were released after the election, although they still could potentially be arrested again.

Now, this week a Cambodian court released Kem Sokha from the remote prison where he had been held for a year, despite suffering from diabetes and reportedly being in worsening health. He has been moved to house arrest.

As I have noted, this is a strategy Hun Sen has utilized before. Following 2013 elections, which the CNRP almost won, the CPP appeared conciliatory at first, and Hun Sen supposedly embraced a period of dialogue with the opposition. Such a strategy bought the CPP time, cooled some of the popular anger that led to the CNRP's rise, and probably looked good to the world. Soon, however, Cambodian courts slapped Sam Rainsy with defamation charges, CNRP members were being arrested or otherwise harassed, and Kem Sokha was arrested for treason. But, in the period between 2013 and 2016, when the harassment of the opposition increased notably, Hun Sen was able to avoid international sanction, remain in power, and work to neutralize the CNRP.

Hun Sen appears to be working from the same playbook these days, although his grip on Cambodia now is even firmer than it was after the 2013 elections. Still, he probably hopes to exploit gaps between democracies that might take harsher measures against Cambodia. (David Hutt has noted in Asia Times that the CPP also may not have wanted Kem Sokha to die in jail, which could have made him into a political martyr and rallied popular anger.) While the United States and European Union, among others, criticized the unfree July elections and are considering tougher steps, Japan, Australia, and many Southeast Asian states have been more reticent to criticize Hun Sen. Japan in particular, which sees Cambodia of great strategic importance, given Tokyo's rivalry with Beijing over mainland Southeast Asia, has been willing to work closely with the CPP despite Hun Sen's growing authoritarianism. Given this cracks in the international community, Hun Sen's gambit might well pay off this time too.