China and Rare Earth Metals: the good, the bad and the not as ugly as it seems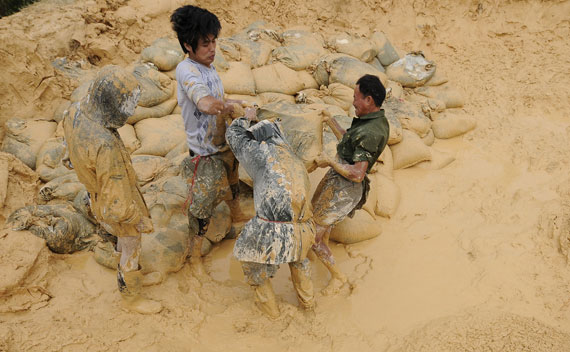 Getting the facts straight never hurts, and every once in a while it really matters. The current brouhaha over China's decision to cut its exports of rare earths falls in the latter category.  So here is my best effort to get at the facts.
What is going on?
China has pledged to cut its exports of rare earth metals or rare earths by 72 percent this year. The decision was actually announced several months ago. It is problematic but not unprecedented. China's exports of rare earths have been falling steadily: from 53,000 tones in 2006, to 34,600 in 2008, to 28,417 in 2009. This year, China has pledged another drop of 72 percent, bringing it to an all-time-low of just under 8,000 tones.
Why does this matter so much?
Rare earths, such as neodymium and lanthanum, are critical components in products such as superconductors, iPods and wind turbines. One of the metals, samarium cobalt, is used in the navigation system for the M1A2 Abrams battle tank, and China is the only country that has samarium cobalt ready and able to export. In fact, China, which possesses slightly over a third of the world's supply of rare earths, brings on line well over 90 percent of all rare earths, filling not only its own needs but also those of the rest of the world. Most countries, such as the United States, moved out of the dirty, expensive business of mining these metals years ago when China started to ratchet up its production, doing it more cheaply, of course, than anyone else.
So why this increasingly severe cap on exports of rare earths?
The official reason—and it makes sense—is that China is worried about its environment and its own future supply. It estimates that if it doesn't take action, it won't have any rare earths left in 20 years. Since 2006, Beijing has also been taking steps to centralize the industry, forcibly closing one small mine after another, both to help keep prices high and to protect the environment. Of course, another plausible explanation is that keeping rare earths at home will force foreign companies to continue to invest and base their manufacturing in China. Japan has also been complaining that shipments have stopped entirely, suggesting that there may be some merit to the claim that China is enforcing an outright ban—rather than a cut—in rare earths to Japan, as punishment for its tough response in the East China Sea .
The Good News
Several other countries, such as the United States, Australia, and Mongolia also possess rare earths. It will take time to gear up their largely dormant rare earth industries again, but it will happen. In the meantime,  stockpiles and high prices will be in everyone's future.
The other piece of good news—when Chinese companies have come calling to buy-up rare earth reserves abroad, others have generally been smart enough to say "no." Just a bit over a year ago, Australia barred the China Non-ferrous Metal Mining group from taking a majority stake in rare-earth producer Lynas Corp. When the Chinese were denied the majority stake, they pulled out entirely from the deal. And as a side note: remember the CNOOC-Unocal deal that fell through back in 2005? There were rare earths involved in that deal too…although CNOOC promised to "sell-back" the mine. Sometimes we do get it right or at least lucky.
What comes next?
There may well be more challenges to come. In China, the Ministry of Industry and Information Technology has proposed a five-year plan that includes a total ban on the export of five of the metals and a significant drop in the export of a number of others, such as neodymium.
Resource-scarce Japan, who might be thought of as the little piggy who built the brick house, is making deals for other sources of rare earths and trying to develop alternatives for them. It's clear that a whole new generation of non-rare earth high-tech products will have to come on line; the United States and everyone else should follow Japan's lead now.
Photo courtesy Reuters/Stringer