The Death of Kim Jong Nam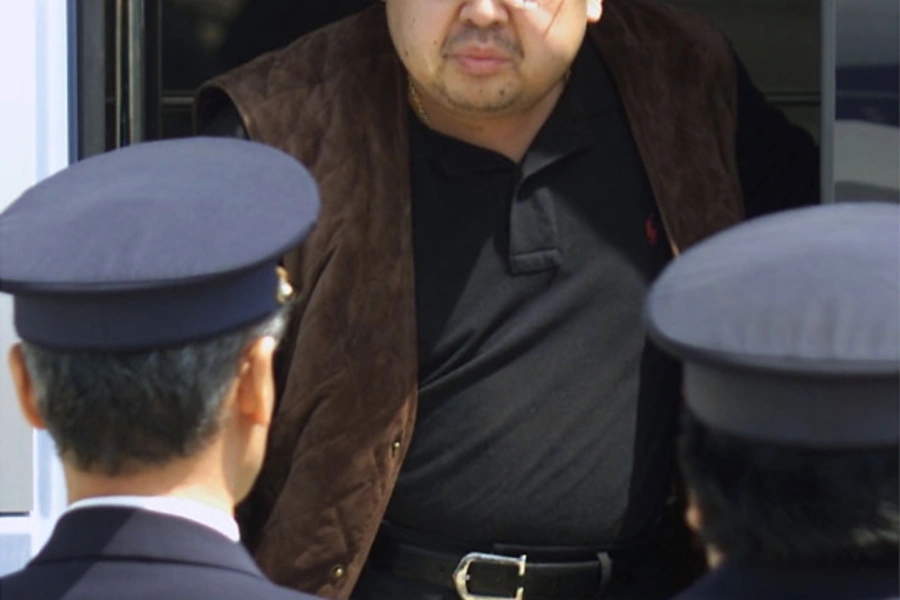 The death in Malaysia of Kim Jong Nam, the eldest son of former North Korean dictator Kim Jong Il, was shocking on its surface. Reports indicate that two women may have poisoned him at Kuala Lumpur International Airport, while others suggest a larger group of people might have been involved. Reports further suggest the attackers may have poisoned Kim Jong Nam with a needle, while other reports allege they sprayed or used a cloth to apply some kind of poison on him. He died on his way to a hospital in the Malaysian capital.
The New York Times reported that "A woman was arrested in connection with the killing on Wednesday." The Times further reported: "The Royal Malaysia Police announced late Wednesday afternoon that they had arrested a woman that morning and that she had been carrying a Vietnamese passport in Terminal 2, where the attack occurred. They said she was 'positively identified' from closed-circuit video, and was alone at the time of her arrest."
But despite the brutal and spy-thriller nature of the death, in some ways, it was not shocking. Kim Jong Nam is known to have publicly questioned the sustainability of Kim Jong Un's rule in the early days following the 2011 death of their father, Kim Jong Il and the 2012 transition to Kim Jong Un's rule. This was criticism that Kim Jong Un probably took personally. The half-brothers also reportedly had no personal relationship, which might have made it more likely for Kim Jong Un to see Kim Jong Nam as a threat.
Kim Jong Nam, who had lived in exile for more than a decade, was also known to have maintained contacts with the once powerful Jang Song-thaek and Kim Kyong-hui. If Kim would execute his powerful uncle, Jang Song-thaek, no one should be surprised that he might also seek to eliminate his half-brother. The Times reported that Pyongyang allegedly had issued a standing order for the assassination of Jong Nam.
Despite North Korean orthodoxy that North Korea follows a line of direct father-son succession, eliminating prospects of rule by "side branches," the absence of a confirmed male heir means that the regime remains vulnerable, especially in the event that something happens to Kim Jong Un. Kim Jong Nam's elimination removes the prospect that Kim Jong Nam could be put forward, for instance with Chinese backing, as an alternative to Kim Jong Un's rule if the dissent were to grow in North Korea and the country were to become more unstable. It also symbolizes Kim Jong Un's quest for absolute security through rule by fear, a leadership style that ultimately could come back to haunt him.
Using assassination teams also has been longstanding practice by Pyongyang. Kim Jong Il sent agents to eliminate Kim family defectors in previous years, including in 1997 when they assassinated a Kim family relative who had defected to Seoul.
Still, the heavy use of elimination, rather than exile, as his father and grandfather did, to neutralize potential family and elite threats carries with it higher risks. Those close to Kim Jong Un may come to the decision that assassination is the only viable tool by which to chart a different future for North Korea and its people.
The apparent assassination raises further questions about North Korea's relations with Southeast Asian nations. Pyongyang has long maintained ties with Kuala Lumpur and Singapore, where Kim Jong Nam reportedly was spending more of his time in recent years than in Macau. Perhaps, an assassination attempt in Kuala Lumpur made more sense politically to Pyongyang since a blatant killing in Macau, controlled by China, would likely anger Pyongyang's most important patron.
But why would Kuala Lumpur and Singapore recently host Kim Jong Nam? North Korea has diplomatic relations with a number of Southeast Asian nations, but in recent years, Malaysia decided to allow visa-free travel to and from the North and for citizens of the North. Multiple reports suggest Kim Jong Nam had been visiting or residing in Malaysia and Singapore, possibly since 2014. Why? To what benefit for Malaysia? Does such a benefit outweigh concerns and possible massive embarrassment to Malaysia? North Korea's security services have badly embarrassed other regional governments, including those of Myanmar and Thailand, by launching terrorist attacks in these countries, using extrajudicial means to attack and detain defectors, and allegedly being involved in other criminal activities including narcotics trafficking, currency counterfeiting, and other offenses. So Malaysia had to expect that such an attack could be carried out by North Korean security services/intelligence, and Malaysian leaders must have known of North Korean embassies' troubling links to crime in Southeast Asia.
Perhaps a desire for greater trade explains Malaysia's unusual willingness to bolster ties with Pyongyang. Few Malaysian businesspeople have expressed interest in North Korea or North Korean trade to Mr. Kurlantzick, however. Officials in Kuala Lumpur do say Malaysia supposedly wants to boost trade with North Korea. Their bilateral trade is minimal, and Malaysia is richer than countries like Cambodia with close ties to North Korea. Malaysia is a middle-income economy, and bilateral trade with North Korea would be a rounding error in overall Malaysia's overall gross domestic product. And if Kuala Lumpur wanted to cultivate trade relations with Pyongyang, why allow Kim Jong Nam, a perceived threat to Kim Jong Un, to stay freely? The mystery only deepens as more information emerges.