Democratic Values No Longer Define U.S.-Indian Relations
Principles Take a Back Seat to Realpolitik.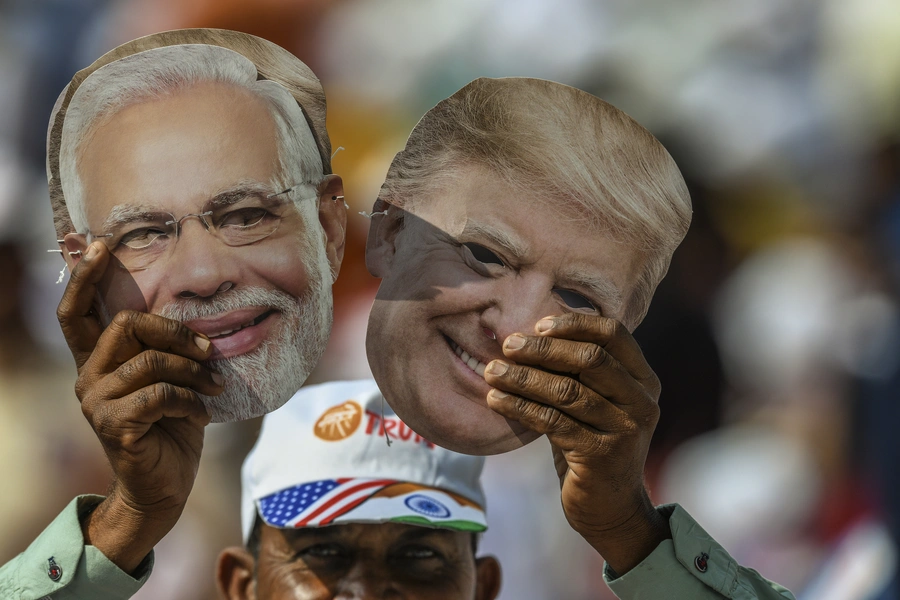 U.S. President Donald Trump traveled to India last month looking for big crowds, a long-awaited trade deal, and a chance to put his stamp on U.S.-Indian ties. He got the crowds—and delivered a surprisingly restrained speech alongside Indian Prime Minister Narendra Modi before a large audience at a "Namaste Trump" rally in Modi's home state of Gujarat. But Trump left India without a trade deal; both sides have yet to agree on issues such as tariffs and the opening of India's dairy sector to U.S. producers. Worse, Trump's visit coincided with the most brutal communal riots in Delhi since 1950, clashes that killed dozens of people—both Hindus and Muslims—and led to the burning and vandalization of Muslim homes, mosques, and businesses. Without weighing in on sensitive Indian domestic politics, the U.S. president could have offered compassionate words for those killed and their families. He chose not to.  
Trump's muted response to the riots underscored the extent to which realist considerations now govern the U.S.-Indian relationship. A bipartisan U.S. foreign policy consensus has elevated the rise of China to an organizing principle of U.S. grand strategy. And realists on both sides of the political aisle argue that Washington's and New Delhi's interests align in seeking a balance of power in the Indo-Pacific region, with India's heft and capabilities necessary for reaching that goal.
To learn more about changes in U.S.-India relations, read the rest of this article in Foreign Affairs, here.