Dlamini-Zuma: Foreign Minister, Doctor, Ex-Wife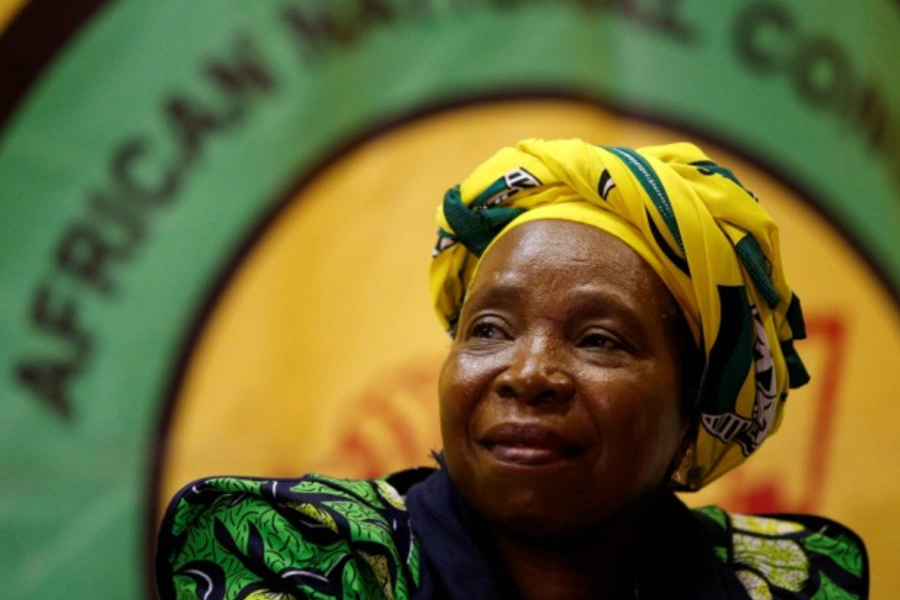 The campaign is heating up for the leadership of the African National Congress (ANC), South Africa's governing party. The two most prominent candidates are Nkosazana Dlamini-Zuma and Cyril Ramaphosa. Dlamini-Zuma was most recently the chair of the African Union Commission, a former health minister and foreign minister, and a medical doctor. She has been endorsed by the party's women's league, its youth league, and the organization of ANC "struggle" military veterans. She has also been endorsed by Jacob Zuma, the largely discredited current party leader and head of state, and her ex-husband. Ramaphosa, an architect of the transition to "non-racial democracy," is a prominent businessman and is currently the Deputy President. He has support within the trade union movement, of which he is a veteran, the business community, and among many senior officials within the ANC. If the two appear to be the leading candidates at present, there remains the possibility that another candidate may emerge, possibly a compromise between the two factions currently represented.
In the campaign, Dlamini-Zuma is almost routinely referred to as Jacob Zuma's "ex-wife" by her detractors. In an African context, "ex-wife" is often derogatory. An ANC Youth League party official, Thinta Cibane, has protested these ubiquitous references: "That view is patriarchal and we don't live in a patriarchal society. Why don't people refer to President Zuma as the ex-husband? It is unacceptable and insulting that Nkosazana is referred to as ex-wife as if she has no credentials of her own."  
Cibane has a point. It is also a reminder that the ANC has a proud history of supporting women's rights and opposing sexism, patriarchy, and gender stereotyping.