Five Good Foreign Policy News Stories in 2021
As 2021 comes to a close, here are five positive stories on the foreign policy front that happened in the past year.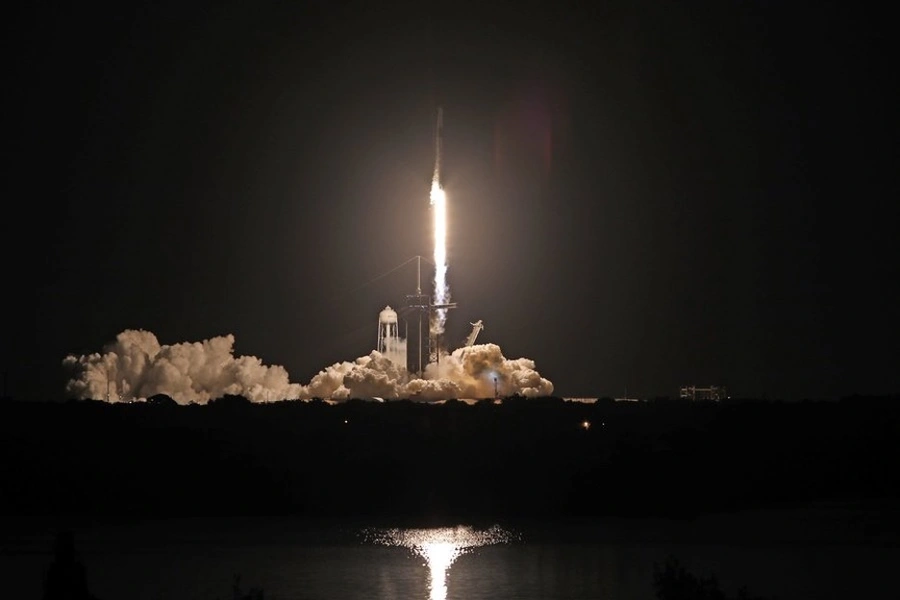 Two thousand twenty-one will go down in the books as another tough year. But recounting all the bad things that happened in 2021 makes it easy to overlook the good things that happened. And good things did happen. Here, in no particular order, are five foreign-policy related good news stories. You may want to read what follows closely. Several of these stories could bring more good news in 2022 and beyond.
Agreement Reached on a Global Minimum Tax. Global cooperation is frequently needed and hard to achieve. But sometimes countries overcome conflicting interests and agree on a common course of action. A case in point in 2021 was on taxes. For decades countries have cut taxes, hoping to lure business from other countries. Multinational corporations have eagerly used differing tax rates and rules to minimize their tax bills, going as far as to create what critics call "ghost companies" that exist not to produce anything but simply to avoid taxes. Since 2013, the Organization for Economic Cooperation and Development has led talks on setting a minimum tax rate for large corporations, a move that would curb tax-rate shopping and level the global playing field. A breakthrough came in June when G7 finance ministers agreed to back a 15 percent minimum global tax rate. They also agreed on rules for digital services taxes that will require technology firms like Facebook and Google to pay taxes wherever they sell their goods, even if they are not physically located there. Months of diplomacy followed to flesh out the agreement's details and to persuade countries like Estonia and Ireland, which had led the race to the bottom in corporate taxes, to join the pact. In early October more than 130 countries signed onto the deal, which the G20 Summit endorsed at the end of the month. Now the member countries, and particularly the United States, need to rewrite their tax laws to match their pledges.
Commercialization of Space Travel. Historians may look back on 2021 as the year that opened the era of space tourism. In 2021 alone, twenty-two non-astronauts traveled to space using the leading space tourism companies: Jeff Bezos's Blue Origin, Richard Branson's Virgin Galactic, and Elon Musk's SpaceX. Among the civilians making it to space this year were celebrated flight trainer Wally Funk, legendary Star Trek actor William Shatner, television personality Michael Strahan, and Laura Shepard Churchley, the daughter of NASA astronaut Alan Shepard. None of these trips were the stuff of Star Wars, Lost in Space, or The Expanse. The passengers spent only a few minutes in space before returning to earth. No one expects space travel to become widely available anytime soon. Blue Origin, SpaceX, and Virgin Galactic haven't said what they will be charging passengers in the future; the costs are estimated to range from $125,000 to as much as $60 million. If that price tag is out of reach for you, you could hitch a ride by winning a contest. However, big things begin with small steps. No one at Kitty Hawk on December 17, 1903, likely imagined that the rickety contraption the Wright brothers had built was the forerunner of jet planes that could fly from Singapore to New York in just over eighteen hours. In the same fashion, 2021's fleeting trips may lead to an era when more human beings visit space and possibly end up living there.
Zambia Holds a Free and Fair Election. The January 6 insurrection. Coups against elected governments in Chad, Guinea, Mali, Myanmar, and Sudan. The suppression of protest movements in Belarus, Cuba, Hong Kong, and Russia. Overall, 2021 wasn't a great year for democracy. Zambia was an exception to that trend. In August, opposition leader Hakainde Hichilema defeated incumbent President Edgar Lungu. The betting money had been on a Lungu victory. His government had increasingly banned political protests, shut down critical media outlets, and harassed opposition political figures. But when the votes were counted, Hichilema, who was making his sixth bid for Zambia's presidency, won so decisively that he avoided an expected run-off election. Lungu initially claimed that the election had been "not free and fair." In the face of considerable domestic pushback and contrary evidence provided by international election observers, he eventually conceded the race. A major reason for Lungu's defeat was Zambians' frustration with the democratic decay, corruption, and economic decline Zambia had experienced since he came to office back in 2015. A businessman by profession, Hichilema faces steep odds in reversing his country's many woes. Zambia defaulted on its foreign bonds in late 2020, and its poverty rate stands at 58 percent, 17 points higher than in sub-Saharan Africa overall. Hichilema disclosed upon taking office that the country's treasury was "literally empty." He got some good news in December when the International Monetary Fund tentatively agreed to extend credit to Zambia.
First Malaria Vaccine Approved by WHO. In October, the World Health Organization (WHO) approved the use of Mosquirix, the first ever malaria vaccine for children. Developing a malaria vaccine has been a longstanding scientific challenge. Mosquirix has been under development since 1987. The challenge is that malaria is caused not by a virus, as is the case with COVID-19, or a bacterium, like cholera or typhoid, but by a parasite whose ability to defeat the human immune system is not well understood. Vaccine trials showed that Mosquirix, which was developed by GlaxoSmithKline, lowers the risk of severe cases of malaria by 50 percent in the first year, with its effectiveness falling to nearly zero by year four. Those numbers may seem unimpressive, especially compared to the best COVID-19 vaccines, which have effectiveness rates exceeding 90 percent, at least against pre-Omicron variants. But there are an estimated 220 million cases of malaria each year and about a half-million deaths. Preventing 30 percent of these cases would make an enormous difference. So it's not surprising that WHO Director General Tedros Adhanom Ghebreyesus called Mosquirix "a breakthrough for science, child health and malaria control." The vaccine will have the biggest impact in Africa, where 95 percent of malaria cases occur. The challenges now lie with production, financing, and distribution. COVID-19 vaccines are likely to claim most vaccine dollars at both the national and international levels. Meanwhile, Mosquirix is given in four doses over two years, which poses obvious logistical challenges.
Global Competitions and Performances Returned. The appearance of COVID-19 led to the cancellation of a slew of high-profile events in 2020, ranging from sporting competitions to film festivals to exhibitions, that normally bring joy to billions around the globe. Thankfully, many of these events returned in 2021, though often under transformed circumstances. The headliner event was the Tokyo Olympics. The U.S. team won the most total medals (113) and gold medals (39), edging out the Chinese team (88 and 38) for top honors. Highlights abounded. Host Japan beat Team USA in the gold-medal games for both baseball and softball, two games America invented. Brazil extended its dominance of men's soccer, while Canada won its first gold medal in women's soccer. Speaking of soccer, the Euro Cup produced a breathtaking slate of great matches. Host England lost a gut-wrenching penalty shoot-out to Italy, giving the Azzurri their first Euro Cup championship since 1968. Other sporting events that returned in 2021 included Wimbledon, the Boston and New York City marathons, and the Michigan-Ohio State football game, which the Wolverines won 42-27, making 2021 a glorious year for every Michigan alum. In the world of performing arts, Broadway re-opened its doors, as did the Lucerne Festival, the Salzburg Festival, and the Edinburgh International Festival. Finally, Expo 2020 Dubai opened in October, with the official theme of "Connecting Minds, Creating the Future." With any luck, all of these events, and many others, will be held again in 2022.
Other good news stories to note in 2021: On January 1, the African Continental Free Trade Area (AfCFTA) agreement went into effect. On February 15, the World Trade Organization chose Ngozi Okonjo-Iweala to become the first woman and first African to lead the WTO. In March, researchers at Brown University wirelessly connected a human brain to a computer, which could help people with paralysis. On April 20, the NASA rover Perseverance converted carbon dioxide into oxygen on Mars for the first time. On May 25, Costa Rica became the thirty-eighth member of the Organization of Economic Cooperation and Development. On June 30, the WHO declared China malaria-free. On July 7, China announced that giant pandas were no longer considered endangered. In August, electric and plug-in hybrid cars outsold diesel cars for the first time in Europe. On September 24, China released two Canadians it accused of spying after two and a half years of detainment. In October, surgeons successfully attached a pig kidney to a human patient, a breakthrough that could help thousands waiting for organ transplants. On November 28, Hondurans elected their first woman president, Xiomara Castro. On December 6, United Airlines flew the first passenger flight powered by 100 percent sustainable fuel.
Margaret Gach, Charlotte Peterson, and Anna Shortridge assisted in the preparation of this post.
Other posts in this series: